1 Analyst's Best Small-Cap Idea: Buy This 10% Dividend Yield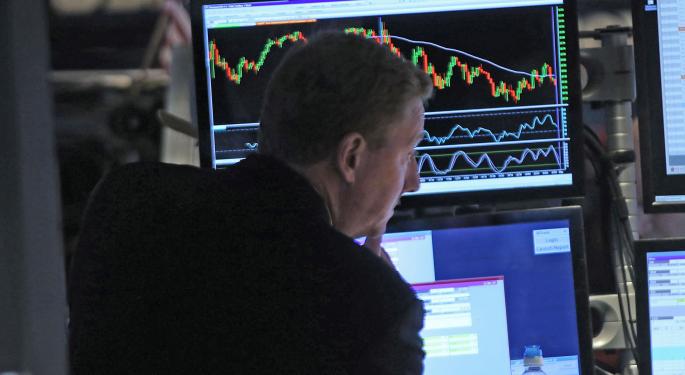 After the bell on March 4, Apollo Commercial Real Est. Finance Inc (NYSE: ARI) launched a 10 million share secondary offering (11.5 million shares including the over-allotment).
On the morning following the new equity raise, FBR & Co. issued a research update, "Second Bite of the Apple to Buy a Fundamentally Stronger Stock with a 10% Dividend Yield Post-Raise."
ARI is a mortgage REIT (mREIT) which primarily originates, acquires, invests in and manages performing commercial real estate mortgage loans, subordinate financings, CMBS and other commercial real estate-related debt investments.
Apollo Commercial is externally managed by an indirect subsidiary of Apollo Global Management LLC (NYSE: APO) a global alternative investment manager with ~$160 billion of assets under management (AUM).
FBR & Co. - ARI Outperform, $19 PT - Top Small-Cap Idea
FBR views Apollo Commercial as its top small-cap pick with "a 10%-plus dividend yield and roughly 8% upside potential," for a total return approaching 20 percent.
The FBR $19 price target "is based upon a blend of a 1.15x book value multiple off 4Q14 book value of $16.39 and a ~9.0% – 9.5% target dividend yield off the annualized run-rate dividend of $1.76."
Can Apollo Continue To Earn The Dividend?
FBR believes Apollo "raising its dividend signals to investors that ARI is now at the stage where earning its dividend should no longer be in prime focus."
FBR noted that "the company has proved its ability to successfully put new capital to work and access multiple sources of financing."
According to FBR, seeing "Apollo earn the dividend in three consecutive quarters, after not earning it once in 2013… should serve as an important inflection point for the valuation on the stock…"
Additionally, FBR views "this most recent accretive capital raise as the first step on this new path where both the debt and equity markets are now open to Apollo, and the company can begin to deliver while still putting new capital to work."
Can Apollo Continue Its Mezzanine Loan Strategy?
FBR noted this rational for why this will be the case moving forward:
"Competition for mezzanine appears to remain rational, which should keep asset yields relatively steady."
FBR feels "The opportunity set for transitional "story" loans remains wide, as most banks still have not come back into this market."
FBR cited this catalyst, "…original 2004 - 2007 vintage paper now reaching its 10-year maturity, the opportunity set to refinance these loans is likely tremendous, as original 65% LTV loans could be in the low 80s now, giving way to attractive yields (10% 13% ROEs on subordinate loans)."

Why Does ARI Trade At A Multiple Below Its Peers?

FRB cited these factors: "(a) small market cap size, (b) perceived higher credit risk for the portfolio, (c) core earnings historically not consistently keeping up with or exceeding the dividend, (d) some past issues with timely deployment of newly raised capital, and (e) negative perception around Apollo Global sponsored externally managed vehicles."

Risk Factors

"Apollo has a limited operating history and may be unable to successfully operate, find suitable investments, or generate sufficient revenue to make or sustain distributions to stockholders."
"Management may change operational policies at any time without stockholder consent…"
ARI "is dependent on its current manager for all of its operations and decisions. Should the current manager become unavailable, Apollo may be unable to find a suitable replacement."

FBR Takeaways

The attractive "near 20% total return opportunity."
Basically, FBR sees everything "going right" for the company right now.
Most importantly, "the stock has not gotten the same sort of broad-based institutional ownership support…" as CRE mREIT peers.
FBR sees this new equity offering as a "meaningful opportunity for that to now change…"
Posted-In: FBR & Co.Analyst Color REIT Dividends Small Cap Analysis Top Stories Trading Ideas Real Estate Best of Benzinga
View Comments and Join the Discussion!