A Comprehensive Preview Of Apple's 'Spring Forward' Event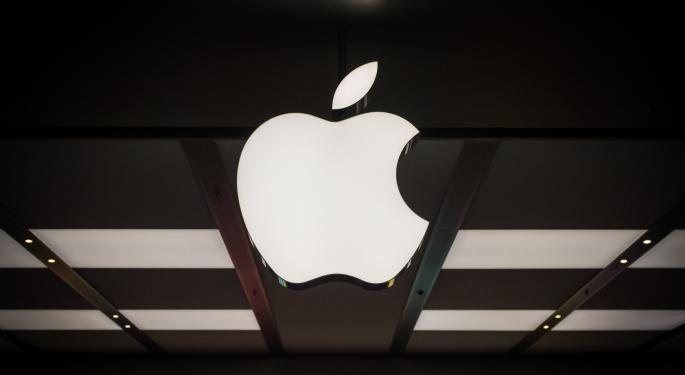 Speculation about Apple Inc.'s (NASDAQ: AAPL) "Spring Forward" Media Event has been ongoing. In previous years, Apple has used the Spring event to present new iPads, MacBooks and other gadgets.
Below is a comprehensive list of what to expect on the Monday, March 9 event, to take place at the Yerba Buena Center for the Arts Theater in San Francisco at 10 a.m. PT.
Apple Watch To Take Center Stage
Most fans and analysts expect the company to provide various details about the Apple Watch, including pricing, diverse configurations, sizes and band options.
Many believe that the event will be solely focused on this product, given the size of the venue in which it will be hosted. Citi justified this thesis in a report rolled out last week, writing, "The only hint in the invite are the words 'Spring forward.' We note that U.S. daylight savings time begins the day before, on Sunday, March 8th –an appropriate time-related hint indeed, as people roll their watches forward one hour."
Related Link: How Will Apple React To What This Analyst Says On Friday?
Rumors about Apple developing a large iPad have been circulating too. However, news came out Thursday about the company having delayed production of the new, 12.9 inch iPad as the result of supplier issues. Apple is now expected to start production around September.
MacBook Air?
Global Equities Research analyst Trip Chowdhry told Benzinga that "the rumors have been put on a MacBook Air with a Retina Display." Oppenheimer seemed to coincide, as they believe "MacBook Air, rather than iPad, is due an update. MacBook Air had its last update in June 2013."
Analysts at JP Morgan said that they "would be particularly interested" if a new MacBook Air would make use of the A8X chip instead of an Intel chip that would support its "iAnywhere" thesis.
Chowdhry also mentioned cars. Many also speculate with this far-fetched possibility.
Analysts at various firms, including JP Morgan, predict the event will bring an updated Apple TV.
Oppenheimer added, "the last Apple TV (3rd gen) was introduced in early 2013, we expect a refreshed Apple TV with slimmer design, faster CPU, larger memory, more online."
Oppenheimer also mentioned that investors should expect an integration between iTunes and Beats, which could be announced on March 9.
Posted-In: A8X Apple TV Apple WatchAnalyst Color Rumors Events Analyst Ratings Tech Best of Benzinga
View Comments and Join the Discussion!