10 Stocks Retail Investors Loved Last Month (And 9 They Didn't)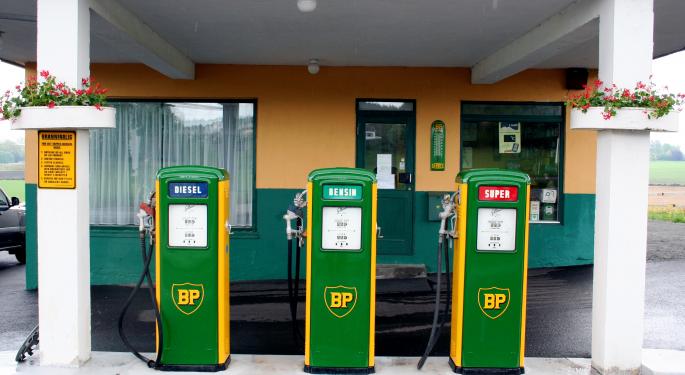 Historical Chart of TD Ameritrade Investor Movement Index Results vs. SPX
Retail investors dialed back their exposure to equity markets in January. The TD Ameritrade Investor Movement Index declined to a two year low of 4.85. U.S. Equity markets headed into January at record levels, but similar to last January, equities started the year by declining approximately 5 percent for the month.
Global economic concerns seemed to ignite a flight to safety trading as a rally in US Treasuries eventually drove the yield on the 10 year note below 1.7 percent, its lowest level since May 2012, and precious metals rallied to multi-month highs. Oil prices and oil related companies remained under pressure throughout January.
Related Link: Chief Strategist On The Jobs Number
The decline in the IMX indicates that retail investors have a more cautious portfolio posture. An IMX reading of 4.85 puts the index in the middle of its historical range. Although the IMX declined, that doesn't necessarily mean that clients were net sellers; clients were actually net buyers in January. The IMX measures overall equity market exposure.
The month's decline was driven by the way clients have positioned their core portfolio holdings over multiple periods and how volatile those core holdings were relative to recent equity market movements. The end result of client portfolio allocations was less leverage to equity markets during the recent rise in volatility and a lower IMX reading.
What Were They Buying?
Retail investors continued to be net buyers of oil producers.
BP plc (ADR) (NYSE: BP), Chevron Corporation (NYSE: CVX) and ConocoPhillips (NYSE: COP) all saw continued downward pressure on their stock prices, eventually finding some support in the middle of the month, and were net buys.
Net buying also occurred in familiar names that pay dividends including Walt Disney Co (NYSE: DIS), AT&T Inc. (NYSE: T) and General Electric Company (NYSE: GE).
Additional popular names bought included Apple Inc. (NASDAQ: AAPL), Berkshire Hathaway Inc. (NYSE: BRK-B), Transocean LTD (NYSE: RIG) and Caterpillar Inc. (NYSE: CAT).
What Were They Selling?
The January IMX period saw net selling in retailers J C Penney Company Inc (NYSE: JCP) and Rite Aid Corporation (NYSE: RAD), who reported favorable sales figures. Both companies saw their stock prices plunge last fall, but prices have risen since then.
Names making headlines with analyst upgrades in January, like Whole Foods Market, Inc. (NASDAQ: WFM) and Lululemon Athletica inc. (NASDAQ: LULU), were also popular sells.
Sirius XM (NASDAQ: SIRI) and Alcatel Lucent SA (ADR) (NYSE: ALU), which are both lower priced securities that saw multi-month lows in October, were net buys as they returned to price levels seen before their October declines.
Additional popular names sold included Oracle Corporation (NYSE: ORCL), American International Group Inc (NYSE: AIG) and Cisco Systems, Inc. (NASDAQ: CSCO).
For more information on the IMX including historical results and information on how the index is calculated, see https://imx.tdameritrade.com/imx/p/imx-pub.
Disclaimers:
Commentary provided for educational purposes only. Inclusion of specific security names in this commentary does not constitute a recommendation from TD Ameritrade to buy, sell, or hold.
The IMX is not a tradable index. Historical data should not be used alone when making investment decisions
Investing involves risks, including loss of principal. Past performance is no guarantee of future results.
© 2015 TD Ameritrade IP Company, Inc. All rights reserved. Used with permission. TD Ameritrade, Inc., member FINRA/SIPC.
Image credit: CC, Wikimedia
Posted-In: Analyst Color Technicals Trading Ideas Best of Benzinga
View Comments and Join the Discussion!