Analysts Are Baffled That Google 'Can't Beat An Earnings Report'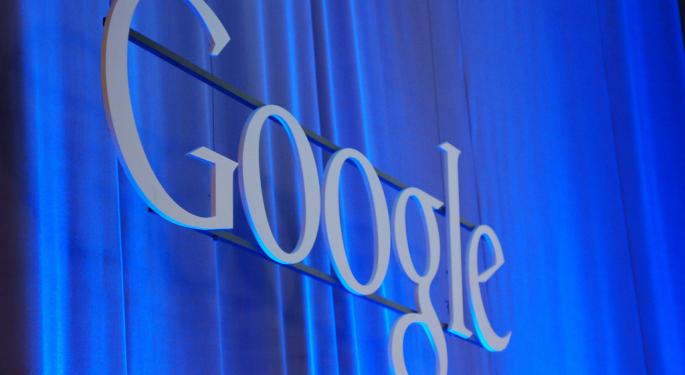 Google Inc (NASDAQ: GOOG) has reported another disappointing quarter.
Sean Udall, CIO of Quantum Trading Strategies and author of The TechStrat Report, was particularly stunned by the company's Q4 results.
"I'm sitting here shocked that Google literally can't beat an earnings report," Udall told Benzinga. "This is the sixth out of the last eight quarters, I believe, that they have missed earnings numbers. It's pretty crazy."
Udall figured that low analyst expectations, coupled with earnings misses for five out of the last seven quarters, would be enough for Google to win. "Here's what happened to Google: they are losing market share around the edges of search," Udall explained.
"It's not that they're losing a lot to Bing and Yahoo. Where they are losing ad budget dollars and eyeballs is to Facebook and Twitter. Probably a little bit to Snapchat and all that stuff."
Five years ago there were fewer social networks and Facebook Inc (NASDAQ: FB), the industry leader, was much smaller. "Google had all this Internet space to themselves, especially mobile," said Udall.
"Google is not optimized for the mobile world."
Udall thought that YouTube and other Google properties could pick up the slack, but that wasn't the case.
Related Link: Did Steven Spielberg's 'Minority Report' Predict Google's Self-Driving Cars?
Google Beat…On Expenses
Google may not be able to beat earnings estimates, but the company did come out on top in one regard. "They missed on estimates, top and bottom line," Cody Willard, a former hedge fund manager and chairman of Scutify (a financial social network), told Benzinga.
"More concerning is they beat estimates or exceeded estimates on operating expenses. Operating expenses this quarter were 37 percent of revenues and in the year-ago quarter it was only 32 percent of revenues.
"That's the wrong trend to be going up quickly."
A Period Of Transition
Global Equities Research analyst Trip Chowdhry thinks Google is in a bit of a transitional period. "The existing business is under pressure," Chowdhry told Benzinga. "Search is no more a killer app. The advertisers today have multiple options to do their digital advertisement."
Chowdhry said that four or five years ago, digital advertisers would frequently spend their money across three main properties: Google, Microsoft Corporation (NASDAQ: MSFT) and Yahoo! Inc. (NASDAQ: YHOO).
"Those days are over," he said. "Today the advertiser has multiple prosperities in which they can advertise. Google is not a de facto property anymore."
To make matters worse, Google must also deal with a rising competitor: Apple Inc. (NASDAQ: AAPL). "The Google developer system has been totally fractured by Apple," Chowdhry added.
"Apple's Swift programming language has pretty much destroyed Google's Android ecosystem. If you think about these two major things -- advertisers are going other places and the development ecosystem of Google has been destroyed by Apple. [Consequently], it's not easy to get excited about Google."
Chowdhry also discussed Google's reliance on search.
"They cannot live and die on search anymore," he concluded. "There's a huge difference between a desktop search and mobile search. The average length of a query on desktop is five words. The average length on mobile is two words. If you have [fewer] words you cannot monetize it."
Disclosure: At the time of this writing, Louis Bedigian had no position in the equities mentioned in this report.
Posted-In: Apple Cody Willard Global Equities Research GoogleAnalyst Color Exclusives Tech Interview Best of Benzinga
View Comments and Join the Discussion!