Google Acquiring Twitter? Bob Peck Thinks It's Difficult But Not Impossible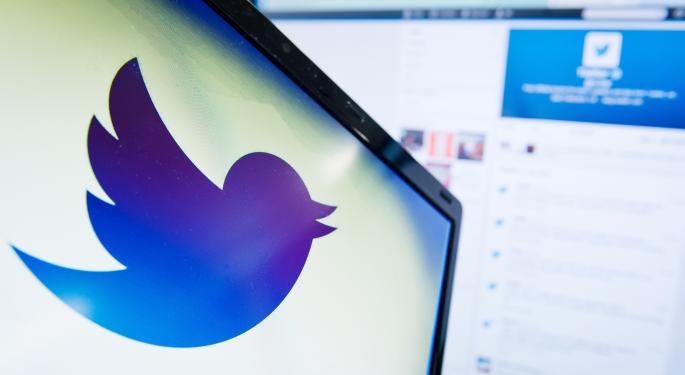 Rumors of Google Inc (NASDAQ: GOOG)(NASDAQ: GOOGL) acquiring Twitter Inc (NYSE: TWTR) are nothing new; they have been doing the rounds on the Street over the last few years. However this time, the noise is loud enough to make the stocks move up. Tech analyst Bob Peck from SunTrust was on CNBC Thursday to provide his perspective on such a deal.
Related Link: How Apple Could Have Bought Netflix, Tesla And Twitter
What Would It Take?
"It's not [lost] on Google that Twitter is the best real time search engine out there and you can Google some articles on the net and see there's been speculation far back as '09 that Google will buy Twitter from valuations up to $10 billion to $20 billion pre-IPO," Peck said.
"I think to get – actually get – a deal done here, it would probably take it north of $40 billion. Now, Google has $60 billion or $45 billion ex-taxes on that."
Is It Feasible?
Peck continued, "They actually could get it done, but it would take big chunk of their cash going forward. It's a perennial rumor that's out there in the marketplace. At these levels I think it'll be difficult to get it done."
"Also, I think, currently with the stock having down near recent lows and management thinking you can execute it, they'd probably want a pretty big number to get it done, they probably think the stock is going up north from here."
When asked specifically if he is implying that the deal could be difficult, but not impossible, Peck replied, "Correct."
Related Link: SunTrust: Twitter-Yahoo Combo Could Make Sense
What If Twitter Says No?
"I think that'll be part of it and we did a recent piece on some of the business deals they are doing that'll grow their MAUs. Having said that, it would be a tremendous amount of leverage obviously having Twitter disseminate across all Google's product, which could really accelerate the MAU growth," Peck replied.
Posted-In: Bob Peck CNBC CNBC SunTrustAnalyst Color Media Best of Benzinga
View Comments and Join the Discussion!