Hedge Fund Manager: If Herbalife Had Nothing To Hide, It Would Sue Bill Ackman For Slander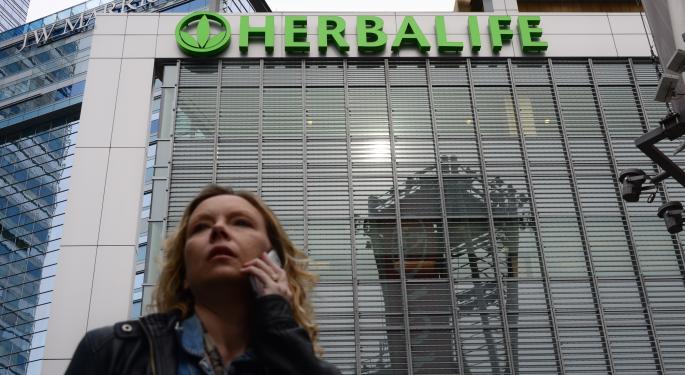 When asked about Pershing Square Capital Management CEO Bill Ackman's accusations against Herbalife Ltd. (NYSE: HLF), Hedge Fund Manager and Rand Strategic Partners Founder Todd Sullivan said that if the company had nothing to hide, then it would be suing the activist investor for slander.
Sullivan said that if someone with this kind of public persona was accusing any other company of the same thing, they would be in court the next day.
"Can you imagine Carl Icahn standing up and saying, 'Tim Cook is running a Ponzi scheme. Apple is a criminal enterprise,' and Apple not doing anything about it?" Sullivan pointed out.
Related Link: Herbalife Calls Bill Ackman Comments 'A Tirade'
He went on to say the fact that Herbalife is coming out with "little comebacks" and not taking legal action is most telling part of this situation. Sullivan explained that proving Ackman's comments are slander in court would include discovery, the part of a court process that allows the involved parties to obtain evidence from the other.
"They don't want Ackman in charge of discovery to prove that they're a criminal enterprise. That's the last thing in the world they want," He said.
Sullivan also mentioned that Herbalife's business is "clearly" on a decline, with the last four quarters being progressively worse than before. He added that the valuation of the company's Venezuelan assets has "no basis in reality."
Shares of Herbalife were recently up 5.3 percent at $33.40, but still down 12 percent in the early part of 2015.
Posted-In: activist investor Bill Ackman hedge fund Hedge Fund ManagerAnalyst Color Hedge Funds Exclusives General Best of Benzinga
View Comments and Join the Discussion!