J.P Morgan Just Chimed In With Ratings On Biotech Stocks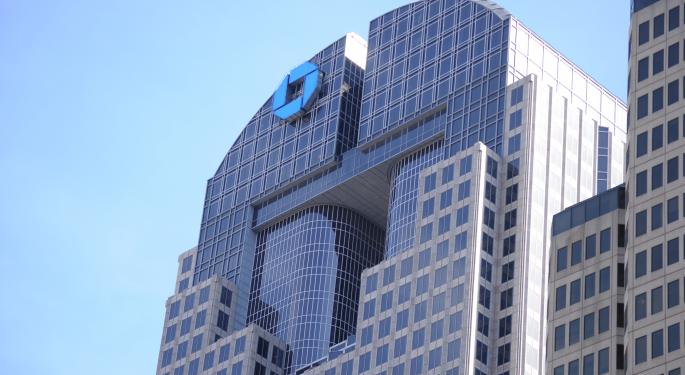 J.P. Morgan analyst Cory Kasimov rated a slew of bio-technology stocks on January 5, including Vertex Pharmaceuticals Incorporated (NASDAQ: VRTX), Regeneron Pharmaceuticals Inc (NASDAQ: REGN), Gilead Sciences, Inc. (NASDAQ: GILD), Celgene Corporation (NASDAQ: CELG), Biogen Idec Inc (NASDAQ: BIIB) and Acorda Therapeutics Inc (NASDAQ: ACOR).
Kasimov's ratings are mostly bullish, however he has a few reservations about some stocks.
Vertex Pharmaceuticals
Vertex Pharmaceuticals develops new medicines for people with serious diseases. The final readout of Vertex's 12-week Phase II study data of its cystic fibrosis treatment, Kalydeco, in homozygous patients is expected during the first quarter of 2015.
Kasimov's firm reiterated an Overweight rating on Vertex with a $130 price target, expecting an eventful 2015 for the company.
The analyst anticipates "continued geographic/label expansion for Kalydeco plus the likely US/EU approval of the VX-809/Kalydeco combo to drive significant top-line growth.
"There's also the potential for significantly more LT growth driven by VX- 661/Kalydeco, which will generate data imminently and is poised to enter an extensive pivotal program in 1H15 evaluating several CF populations, including the difficult to treat heterozygous F508del," he added.
Regeneron
Regeneron develops and manufactures treatments for serious medical conditions.
The company's key product is Eylea, which is used to treat age-related macular degeneration. In the third quarter of 2014, U.S sales of Eylea increased 23 percent, marking over 60 percent of the company's total revenue. In addition, Regeneron currently has 16 different treatments in clinical development.
Kasimov reiterated a Neutral rating on Regeneron with a $402 price target, citing potential for significant longer-term value creation. The analyst noted: "It's hard to argue with REGN's recent success, and we believe the pipeline offers the potential for even more long-term optionality.
"That said, we are maintaining a Neutral rating, as we suspect nearer-term drivers are largely already appreciated by investors."
Gilead Sciences
Gilead Sciences shares dropped a couple weeks ago when Express Scripts made a deal with Gilead's competitor, AbbVie, to exclusively distribute its Hepatitis C treatment to customers. However, Gilead made a comeback by striking a deal with CVS Health Corp on January 5, in which the pharmacy will now exclusively offer Gilead's hepatitis C drug, Harvoni.
Kasimov maintained an Overweight rating on the company following the announcement of Gilead's deal with CVS. The analyst explained: "This is clearly a positive, albeit unsurprising, development for GILD following the exclusion of its drugs from ESRX's formularies as announced in late Dec."
Celgene Corporation
Celgene Corporation is best known for developing cancer and inflammatory fighting drugs. The company's best-selling drug is Revlimid, a therapy used for multiple myeloma. The drug originally came on the market in 2006. Since then, sales of Revlimid have continued to steadily increase, reaching $1.3 billion in the third quarter of 2014.
However, Kasomiv reiterated a Neutral rating on Celgene with a $120 price target, noting a lack of "incremental drivers of near-term upside that aren't already appreciated by investors." Although the analyst is "impressed by the continued growth of the Revlimid franchise, strong launches of Pomalyst and Abraxane, and compelling pipeline assets (GED-0301 and earlier partnered programs)," he has a neutral rating, "as [he] await[s] additional drivers that are incremental to current expectations."
Biogen Idec
Biogen Idec specializes in developing therapies for the treatment of neurodegenerative, hematologic and autoimmune diseases. In the beginning of December, Biogen announced positive interim results from an early-stage study of their Alzheimer's disease treatment called BIIB037 that attacks amyloid plaques in the brain.
The company is now planning to move "aggressively" into Phase III, the most advanced stage of studies. This is generally the last step before seeking regulatory approval.
Kasimov reiterated an Overweight rating on Biogen with a $407 price target, revealing updated thoughts on the company. The analyst noted, "In our view, BIIB's pipeline is one of the most compelling in large cap biotech, with highly innovative programs like LINGO in MS and various Alzheimer's assets that, while early stage, have the potential to produce high profile data in 2015."
Beyond this, "strength in MS (Tecfidera specifically) and hemophilia should drive top and bottom line growth." Kasmov concluded, "All in, we anticipate this combination of meaningful earnings growth plus significant pipeline optionality to generate investor interest in 2015."
Acorda Therapeutics
Acorda Therapeutics is best known for developing drugs that improve neurological function in people with multiple sclerosis, spinal cord injuries, and other disorders of the central nervous system. Around mid-Decemember, Acorda Therapeutics acquired Civitas Therapeutics after Civitas officially cancelled its plans for an initial public offering. Acorda Therapeutics acquired Civitas for $525 million.
Kasimov set a Neutral rating on Acorda Therapeitics, believing the company has a lack of meaningful catalysts coming into 2015.
Kasimov has successfully made 15 general ratings out of 30 total over the past year, earning a 50 percent success rate recommending stocks and a +16.6 percent average return per recommendation.
Image credit: Joe Mabel, Wikimedia
The preceding article is from one of our external contributors. It does not represent the opinion of Benzinga and has not been edited.
Posted-In: Analyst Color Analyst Ratings Best of Benzinga
View Comments and Join the Discussion!