This Nuveen Analyst Just Released His Top 10 Predictions For 2015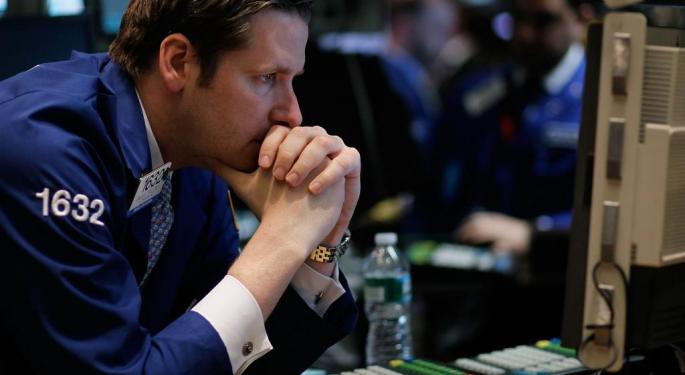 Robert C. Doll, of Nuveen Asset Management, recently commented on his top ten predictions for the New Year.
According to Doll, "2015 is likely to be the year investors transition from disbelief to belief, or from skepticism to optimism.
"Sir John Templeton coined the phrase: 'Bull markets are born on pessimism, grow on skepticism, mature on optimism and die on euphoria,' and we believe we are entering the optimism phase," he added.
In Doll's view, "2015 should result in another decent year for U.S. equities as we experience (1) solid momentum in U.S. economic growth with low inflation, (2) a pickup in consumer spending, (3) solid earnings growth, (4) a boost from low commodity prices and financing costs and (5) a relatively solid liquidity environment aided by stimulus from non-U.S. central banks."
Related Link: JP Morgan Discusses What To Watch At CES 2015
Below are Doll's ten predictions for 2015.
1. "U.S. GDP grows 3 percent for the first time since 2005."
2. "Core inflation remains contained, but wage growth begins to increase."
3. "The Federal Reserve raises interest rates, as short-term rates rise more than long-term rates."
4. "The European Central Bank institutes a large-scale quantitative easing program."
5. "The U.S. contributes more to global GDP growth than China for the first time since 2006."
6. "U.S. equities enjoy another good yet volatile year, as corporate earnings and the U.S. dollar rise."
7. "The technology, health care and telecom sectors outperform utilities, energy and materials."
8. "Oil prices fall further before ending the year higher than where they began."
9. "U.S. equity mutual funds show their first significant inflows since 2004."
10. "The Republican and Democratic presidential nominations remain wide open."
Posted-In: Nuveen Asset Management Robert C. DollAnalyst Color Analyst Ratings Best of Benzinga
View Comments and Join the Discussion!