Sterne Agee Comments On Energy Loans, Sees Banks Protected On Loans To Energy Companies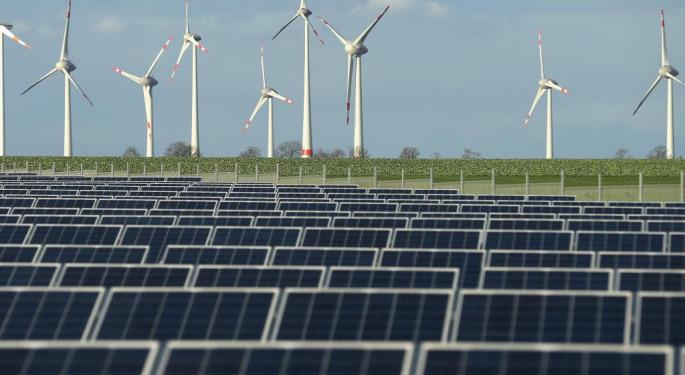 To some, it was only a matter of time before the decline in oil prices began to hit banking IRR (internal rate of return).
Following the WTI collapse and the subsequent selling in banks with energy exposure, Sterne Agee had a team dig into the sector further and pull out the oil segment most likely to be impacted. Aside from simply locating a company, the research outlet also analyzed the local economics surrounding declining production and tighter operating margins.
When banks lend to a company for Exploration & Production, they expect to have a rate of return that will be inline with returns seen on similar loans.
On the servicing side of the oil business, lending has a historically higher level of credit losses and volatility compared with collateral-backed reserve lending (because of the potential setback in oil prices).
The current setback to WTI has left Sterne with the prediction that oil rig count projections will be 400-450 rigs lower by mid-2015. Translation: There could be fewer loans used by companies to fund daily operations and rig maintenance.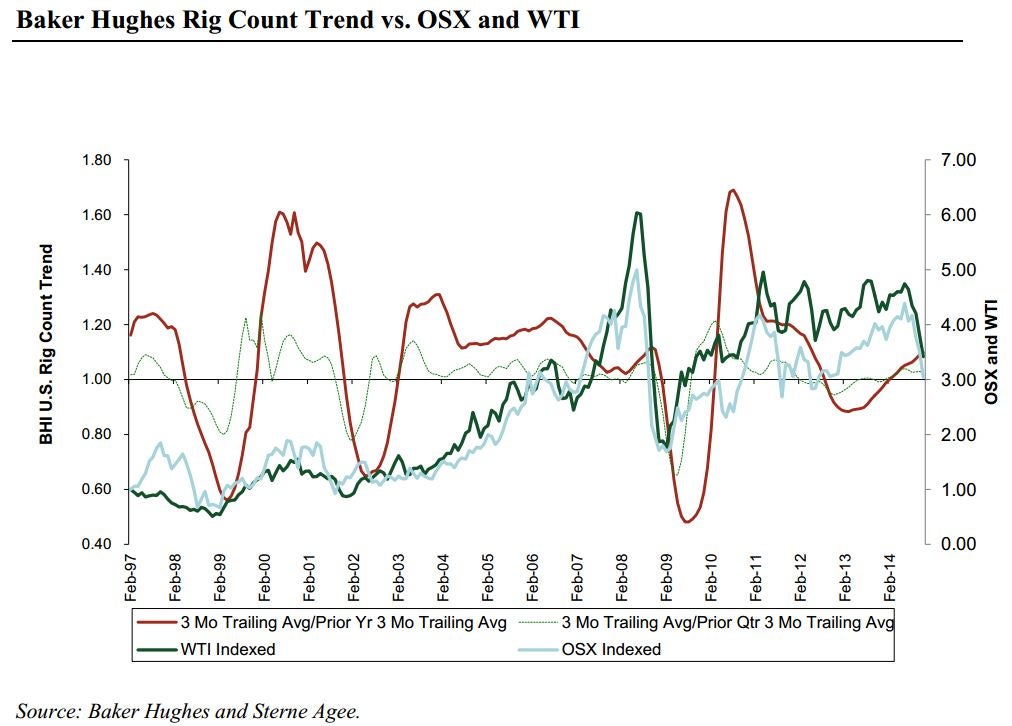 As for the impact to Houston, Sterne says the city could expect layoffs of roughly 23K given that anywhere from 50-80 people are employed per rig.
Related Link: Are The Markets In A State Of Economic Cognitive Dissonance?
The Dallas Fed branch is predicting Texas job losses of 128K by mid-2015.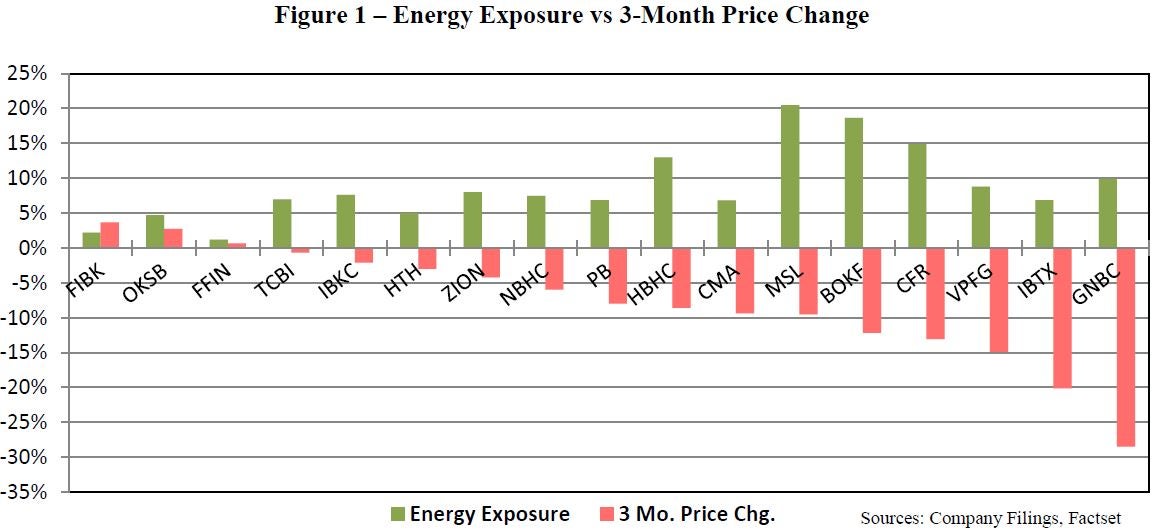 Luckily, it would appear most of the lenders here are safe with a majority of loans heading to upstream operations that have required reserve-based loans (most have "proved reserves" to base loans off of).
This time, oddly, is different as the refined lending standards used by banks for E&P projects have shielded the banks from sharp declines.
One topic yet to hit the mainstream media is the issuance of WTI-linked structured notes being sold by the major banks as a way to capitalize on the decline in oil.
Analyzing a sample of notes available publicly, Credit Suisse appears to have been the most aggressive by offering notes with limited upside potential and unlimited downside potential for buyers.
Posted-In: Analyst Color Commodities Markets Analyst Ratings Best of Benzinga
View Comments and Join the Discussion!