Analysts Say Europe Should 'Reward Google,' Ditch Break-Up Plan That 'Doesn't Make Sense'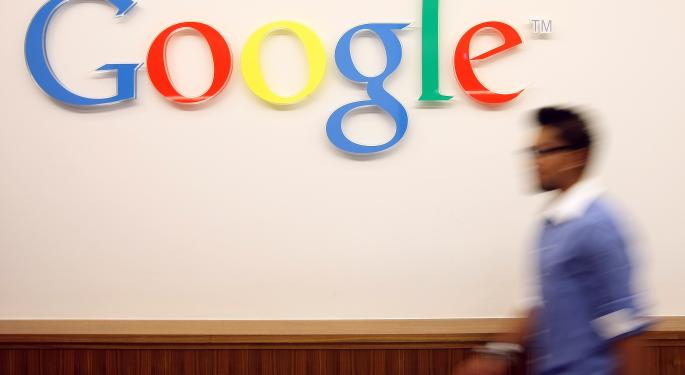 Google Inc (NASDAQ: GOOG) (NASDAQ: GOOGL) might run into trouble if the European parliament has its way.
According to a draft motion viewed and quoted by the Financial Times, the European Commission thinks that Google should separate its search engine from the rest of its commercial services. Global Equities Research analyst Trip Chowdhry doesn't like the idea.
"It just doesn't make sense to break Google into any pieces," Chowdhry told Benzinga. "As a matter of fact, the European [Parliament] should be rewarding Google for bringing innovation in multiple disciplines and democratizing the whole world."
Chowdhry said Google has given 7.2 billion people "access to technology and access to information and the ability to connect to various people."
"That is the way you improve the people's lives across the world," Chowdhry added.
Related Link: Is Yahoo's Firefox Deal A 'Big Loss' For Google?
'How To Run Your Business'
Tech industry expert and analyst Jeff Kagan didn't seem overly surprised by the parliament's plans.
"I think every time you deal with a country they want to tell you how to run your business," Kagan told Benzinga. "It's just not doable. Google is an operator -- one of the most successful operators in country after country. Nobody's going to tell them how to run their business."
Kagan said that Google is unlikely to listen to any order to break up its business.
"They're just going to continue to operate the way they are," said Kagan. "What makes Google successful, I don't know. But they keep throwing stuff against the wall. Lots of stuff, lots of ideas. They don't all work. Some of them fall away. But the ones that stick Google builds."
Those ideas are often fully integrated into all aspects of the business.
"It would be worthless to Google if they separate the businesses," Kagan added. "They might not work at all, while they might work if they were together. I don't think it's a good idea for countries to try and get in the driver's seat. All they're going to do is keep Google from their citizens."
Disclosure: At the time of this writing, Louis Bedigian had no position in the equities mentioned in this report.
Posted-In: European Parliament Global Equities Research Google Jeff Kagan Trip ChowdhryAnalyst Color Top Stories Tech Best of Benzinga
View Comments and Join the Discussion!