This Expert Just Broke Down The Fed Minutes, And He Has 1 Big 'Concern'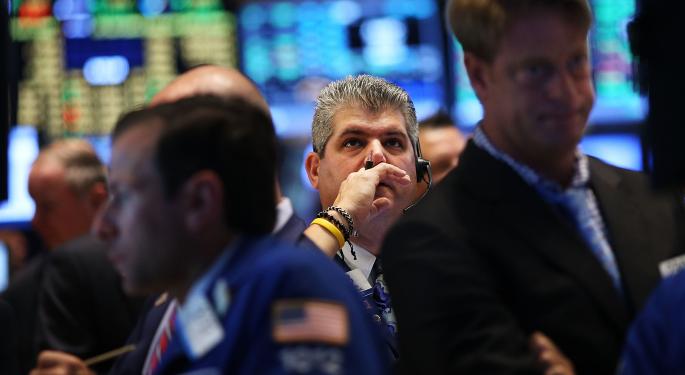 On Wednesday, Marketfy Maven and expert journalist Ron Insana shared his latest thoughts on a process he calls "Fed Fun" at the Federal Reserve.
The central bank recently unveiled the minutes from its last Federal Open Market Committee meeting on October 28 and 29.
The notes, in particular, focus on the Fed's balance sheet, several discussions of the United States's current macroeconomic environment and future policy action.
Falling Inflation Is 'A Concern'
"What was most interesting to me, emerging from the Fed Minutes... was the inflation discussion that was held at the last Fed meeting," Insana wrote. "As I have been stressing for several weeks, falling inflation is becoming as much, if not more, of a concern for the Fed than rising inflation."
He said the FOMC "appears to believe that declines in broad price measures will prove transitory," but added, "I tend to doubt it."
Related Link: Buy Low, Sell High
Insana also appeared to be favoring what he calls "continued benign inflation and an equally benign Fed." The price of gold is down more than 30 percent since 2011, while oil prices have fallen nearly 20 percent year to date.
By the end of next year, cotton prices are estimated to hit a half-decade low, according to the International Cotton Advisory Council.
Metallurgical coal fell to a six-year trough earlier this year, Bloomberg reports.
'What Is Worrisome'
"What is worrisome," Insana explained, "is that deflation abroad, where recessions are beginning [or deepening] in Europe, Russia, Japan, Brazil... is accelerating.
"Of those areas, only Brazil is battling inflation."
What's Next
Insana, lastly, shared his forecast for what could be in store for the U.S. economy, and more broadly, the world.
"I remain confident," he said, "that the U.S. will continue to grow, thanks to tailwinds from falling energy prices, rising employment and modestly rising wages."
Still, he cautioned that he's "concerned about how the Fed handles deliberations over external threats.
"If they just brush them off and hope they won't affect the U.S. down the road, I would get a little more defensive. But if they continue to communicate their concerns about the real outside world, I will sleep well," Insana concluded.
Posted-In: Fed FOMC MarketfyAnalyst Color Economics Federal Reserve Markets Analyst Ratings Best of Benzinga
View Comments and Join the Discussion!