Rumored BlackBerry-Lenovo Union Could Be A 'Great' M&A Deal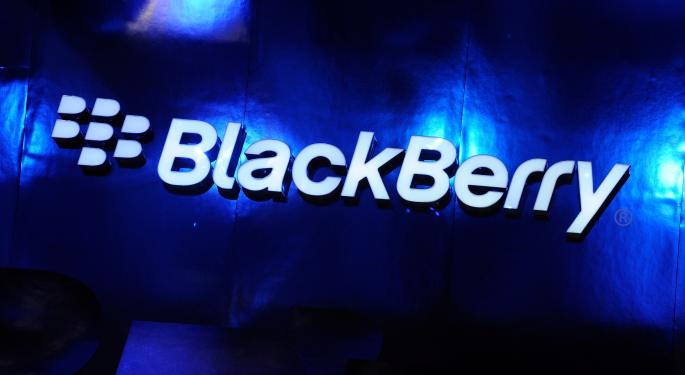 Lenovo (OTC: LNVGY) is expected to make an offer to buy BlackBerry Ltd (NASDAQ: BBRY) for $15 per share. The deal could ultimately reach $18 share -- a notable premium over Friday's close of $9.49.
The unconfirmed rumor has had a positive effect on BlackBerry's stock, raising the price by 8 percent Monday. Lenovo ADRs are currently up more than 1 percent.
"It'd be a great deal for Lenovo," Sean Udall, CIO of Quantum Trading Strategies and author of The TechStrat Report, told Benzinga. "There's security issues, though. Will a Chinese company be allowed to buy a Canadian and/or U.S.-centric company?"
Udall said that while BlackBerry is a Canadian company, some of its biggest and most influential clients are U.S. businesses, as well the U.S. government.
"I think it would be a good deal," Udall added. "This is what Lenovo does well, by the way."
Related Link: Could BlackBerry Lift A Page From Xiaomi's China Tactic?
'More Than Computers'
Tech industry expert and analyst Jeff Kagan believes that Lenovo sees its future as more than just computers.
"They see the wireless business and they want to be a leader in the wireless handset business," Kagan told Benzinga. "It's going to be very difficult for them to carve out a leadership position since Apple and Google and Samsung pretty much have the vast majority of the market all wrapped up. Any other company is going to have a difficult time carving out a little niche of a few percent."
Kagan referred to BlackBerry as a "name that people know," but said it's a "name from yesterday." He said the company has unsuccessfully attempted to update the brand several times.
"If Lenovo wants to acquire BlackBerry, they're going to do it at a handicap," Kagan added. "They're going to do it at a bargain-basement price and they're going to have to throw the dice and reinvigorate the brand. Of course they could do it, [but] will they be successful? This is a very difficult market for new companies to make a dent in."
'Less Than Zero Interest'
Not everyone is amused by the potential merger. One analyst (who covers BlackBerry but asked not to be named) had "less than zero percent interest in talking about BlackBerry."
"It's not an interesting company," the analyst told Benzinga. "My clients don't care about it. This is a rumor. I don't care."
Disclosure: At the time of this writing, Louis Bedigian had no position in the equities mentioned in this report.
Posted-In: Blackberry Jeff Kagan Lenovo Sean UdallAnalyst Color Rumors Tech Best of Benzinga
View Comments and Join the Discussion!