Experts, Investors Applaud eBay Inc-PayPal Split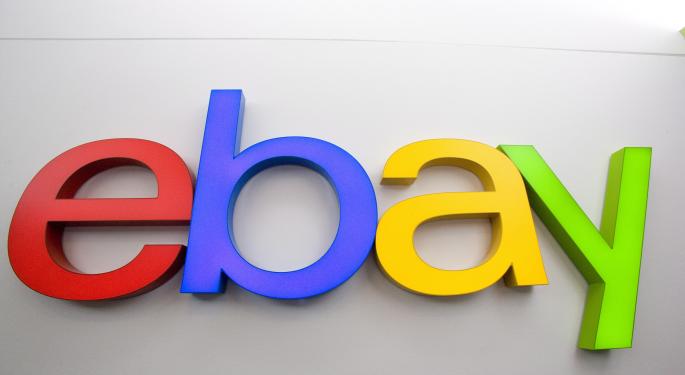 Investors, experts and industry analysts have applauded eBay Inc's (NASDAQ: EBAY) decision to part ways with PayPal.
"I think they had to do it," Rob Enderle, principal analyst at Enderle Group, told Benzinga.
"I think it has to be free to be able to compete with what Apple's doing, what Amazon's doing and the efforts from the credit card companies directly. It just makes sense to separate it so it can operate more freely."
Sean Udall, CIO of Quantum Trading Strategies and author of The TechStrat Report, told Benzinga that eBay is hitting his "exact thesis."
"They are spinning out PayPal to create value," he said. "Now Uncle Carl is going to get all the credit, as this was also his activist angle."
Charles Sizemore, a Covestor portfolio manager, agrees that Carl Icahn will be satisfied by the announcement.
"It's going to make Carl Icahn happy," Sizemore told Benzinga. "This is what he was agitating for this year and for a while now. It makes sense."
Related Link: Yahoo! Inc.-AOL, Inc. Merger Push Suggests Marissa Mayer's Turnaround 'Isn't Going Well'
Headed In Different Directions
Tech industry expert and analyst Jeff Kagan is among those who feel that PayPal and eBay have not worked well together.
"That's the reason they're splitting it off, hoping that it'll work out well," Kagan told Benzinga.
"PayPal is sitting in a good position as the economy continues to evolve and change. The economy that we have is different from the one we had 10 years ago, 20 years ago. We have all these different ways of paying for things. It's not just credit cards. Now it's Apple Pay. Now it's Bitcoin. It's all these different kinds of technologies," he added.
Kagan said that PayPal was one of the original entrants, but he is not yet sure which one will become the industry leader.
"We're still in the very early stages of this," he added. "I think PayPal has a good chance -- it's got a good brand name -- to be one of those players going forward. They had to spin it off because it was just… eBay wanted it to be a part of the family, but it just wasn't working."
Even so, Kagan thinks eBay is doing the spin-off to appease investors.
"And when you start involving yourself with the investment world, you have to make decisions that you wouldn't otherwise make," he said. "That's what all this is. Going forward, I still think PayPal has good potential."
Disclosure: At the time of this writing, Louis Bedigian had no position in the equities mentioned in this report.
Posted-In: Apple Apple Pay Charles Sizemore Covestor EBAYAnalyst Color Analyst Ratings Tech Best of Benzinga
View Comments and Join the Discussion!