Morgan Stanley Puts Brakes On Tesla Motors Inc Rally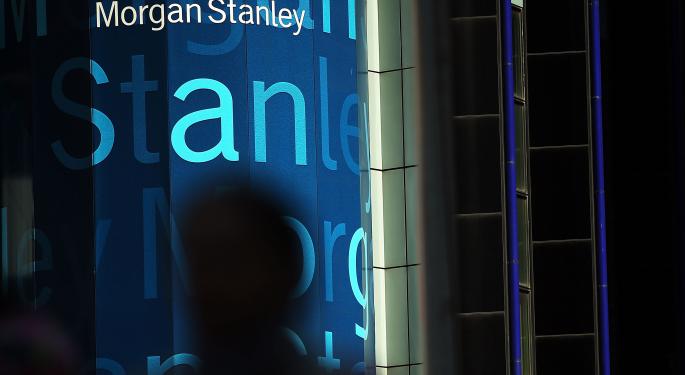 In a report published Monday, Morgan Stanley analyst Adam Jonas reiterated an Overweight rating on Tesla Motors Inc (NASDAQ: TSLA), but removed the $320.00 price target.
Weakness In Premarket Trading Continues
Jonas's actions have had a significant impact on the company's share price, as it is trading lower by more than $27.00 so far in Monday's session. Traders were selling from the opening bell despite its $4.00 move lower, as it quickly shed another $23.00.
Previous Calls By Jonas On The Automobile Sector
It should be noted that Jonas's ratings carry some weight in the automobile sector.
On September 8, he became bearish on the U.S. automobile industry when he cut his view to cautious from in-line. At that time, he stated: "We think now is a great time to reduce exposure to US auto names as the value of US SAAR (volume x price) is setting new records. Easy credit and leasing will no doubt push volume and mix to even higher highs. Multiples should be lower, in our view."
During that session, Ford (NYSE: F), whom Jonas downgraded to Underweight with a lowered price target to $16.00, was negatively affected. The sector downgrade had a more profound impact, though, on General Motors (NYSE: GM).
Comments From Musk On Share Price
Jonas may have taken his cue on Tesla from the company's CEO Elon Musk. Recently, when asked about his own stock, he admitted the stock price could be elevated.
Interestingly, Musk's comments came on September 5 and put pressure on the issue as it ended that session nearly $9.00 lower at $277.39. The previous day, September 4, still stands as Tesla's all-time high and closing price for the issue: $291.42 and $286.04, respectively.
Related Link: Really, Elon? Tesla Motors Inc CEO Says His Cars Could Be Fully Automated Within 5-6 Years
Reasons For Removal Of $320.00 Price Target
Jonas cites four investment risks for his cautious stance at this time.
First, "EV's are failing categorically on a global scale," he says. Besides Tesla, the remainder of the auto industry's conversion efforts (to electric propulsion cars) have fallen short of expectations.
Secondly, "China demand growth may be severely limited by Tesla's ability to develop the supporting dealer and service infrastructure," Jonas says, adding: "Democratization of EV's is going too far, as it requires breakthroughs that may be too unreasonable to take for granted as a base case." In other words, Gigafactory benefits should be expected to make a better, but not cheaper Model 3 product.
Finally, he writes: "In an autonomous world why will people buy a Tesla[?]"
It appears Jonas is asking: If the future brings a decrease in manual driving coupled with the proliferation of crowdsourced mobility, will consumers even buy cars at all? It's a question without an answer at the moment.
What To Watch For
Since Tesla's cash flow depends on government incentives such as regulatory credits, the cost of the vehicle may become prohibitive if these incentives are taken away, and -- more importantly -- expansion into non-auto businesses like energy storage may expose the company to unexpected costs if demand does not meet expected supply.
As with any momentum stock, share price can go both ways -- it appears Jonas has tipped the pendulum to the downside.
It's also possible Tesla will test the multiple lows (from $251.62 to $253.26) it hit in late August. If shares can regain their footing at that level, the strength of the rebound may determine their direction for the short term.
Even at the $250.00 level, though, there are still many investors sitting on huge profits. Remember: The issue was still trading under $40.00 in March of last year.
Disclosure: At the time of this writing, the author had no position in the equities mentioned in this report.
Posted-In: Adam Jonas Morgan Stanley Tesla Tesla analysts Tesla stockTechnicals Trading Ideas Best of Benzinga
View Comments and Join the Discussion!