What Video Ads Can Do For Social Media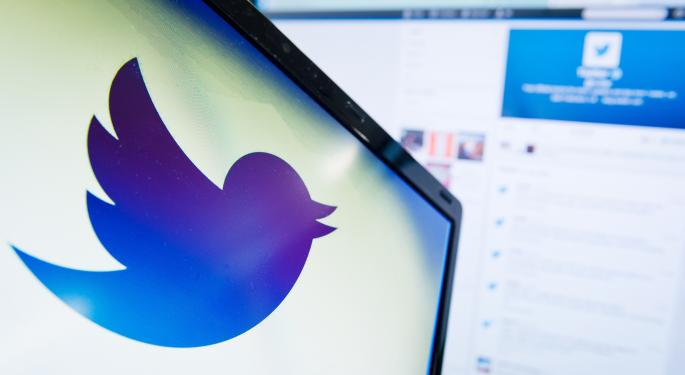 Twitter (NYSE: TWTR) recently launched a new video ad product for advertisers. The product is expected to rival Facebook, which is the current leader in this area of social media.
"Tweets can go viral, but videos can also go viral and I think videos can go viral faster," Sean Udall, CIO of Quantum Trading Strategies and author of The TechStrat Report, told Benzinga. "I think video on any Internet medium is just very important."
Ben Hordell, partner and social media expert at DXagency, was also intrigued by Twitter's move into video advertising.
"I think [video ads are] very important," Hordell told Benzinga. "I think Twitter is making strides in what they're offering advertisers. Video ads are key because the one thing about Twitter is that they have made the most noise in television. With a good video ad product and kind of the work they're doing with Nielsen to prove the way that Twitter can influence tune-in, video ads are just the logical step in terms of a product that they needed to perfect."
Related Link: 5 Advertising Mistakes Twitter And Facebook Should Avoid
Udall believes that the trick is to have a platform that increases engagement.
"Obviously the more successful your platform already is, the more views you're going to get," said Udall. "That's ultimately why video works so well for Facebook."
Massive Growth
Hordell said Twitter could make "hundreds of millions" of dollars with its video ad product.
"The budgets that the TV and movie studios have to promote content and get people watching and going to the movies is seemingly endless," he said. "If they're able to prove, again, that these video ads -- coupled with Twitter's targeting -- can drive the box office, the possibilities are endless. Video is a very engaging unit. It's something that people can see and can hear, and it just stands out so much more than just regular banner and image advertising."
Twitter could also use its video ad product to steal some of the industry's overall budget.
"Right now, Facebook is getting the lion's share of advertising revenue," said Hordell. "That could be because they are four or five times bigger. But I truly believe that's because they've offered better targeting in the past, it's been easier to spend money on Facebook, and their ad offerings have been more robust. The marketing dollars out there, there is a limit -- there is a sum total of all the budgets.
"If Twitter can come out with a product coupled with hyper-targeting that can move the needle in terms of TV watching, etc., that is going to shift the dollars in their favor."
Related Link: Facebook's New Twitter Feature
Who's Next?
Twitter and Facebook may be able to successfully implement video ads, but the same may not be true for other social media sites and apps.
"Facebook bought WhatsApp and paid an exorbitant amount of money for it," said Udall. "Putting any ad into a messaging app like that is going to be tough. I'm not saying it's going to be impossible, but it's going to be much harder and it's going to cause a decline in the user experience in some magnitude. Will it kill it? I don't know. But I think loading an instant messaging service with too many ads is going to be problematic."
According to The Wall Street Journal, Snapchat could be the next social app to implement video ads. The ads could arrive as soon as November.
The User Experience Is Key
Udall thinks that Twitter deserves some praise for not wanting to harm the user experience with too many ads.
"If anything, they're trying to keep ad loads lower," he added. "They're increasing it, but they're trying to keep it low. Again, they just grew 119 percent while trying to keep ad rates relatively low. That's pretty impressive."
Disclosure: At the time of this writing, Louis Bedigian had no position in the equities mentioned in this report.
Posted-In: Ben Hordell comments DXagency Facebook Quantum Trading StrategiesAnalyst Color Success Stories Tech Best of Benzinga
View Comments and Join the Discussion!