The Technical Seasonality Map Says "We Are Here"
The period of low volatile is a post Flash-Boys period where traders have seen trading volumes and volatility disappear to the dark pools is about come to end. Macro events drive big money. The end of QE and the expectation of a US FED rate hike in H1 2015 will have that big money moving well before the rest of the retail and small investor capital.
The end of summer and the period before fall here in the north east is typically when volatility has manifested itself since Reg-NMS introduced a steeply skewed playing field that caters to an industry who's profits are driven through volatility.
Data From July 11, 2008 Through Today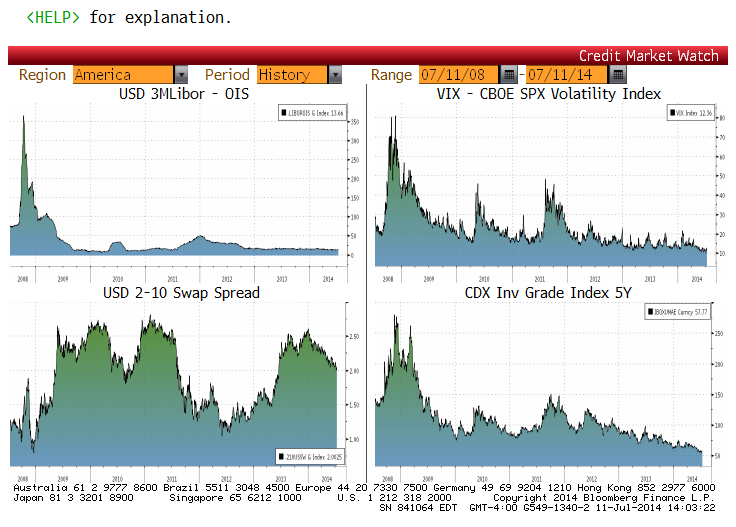 Viewed in another way, according to FBN Securities analyst JC O'Hara, we are on the cusp of a seasonally volatile period. Benzinga spoke with Mr. O'Hara who said "it's a report with little words and two pictures designed to say more than language can". As worry reenters the marketplace and hubris dissipates, volumes in the dark pools is now expected to return to the lit markets and with that comes an ample amount of volatility.
FBN Securities Technical Analysis Report (Bloomberg Seasonality Chart Of S&P 500 From 1983 To Present)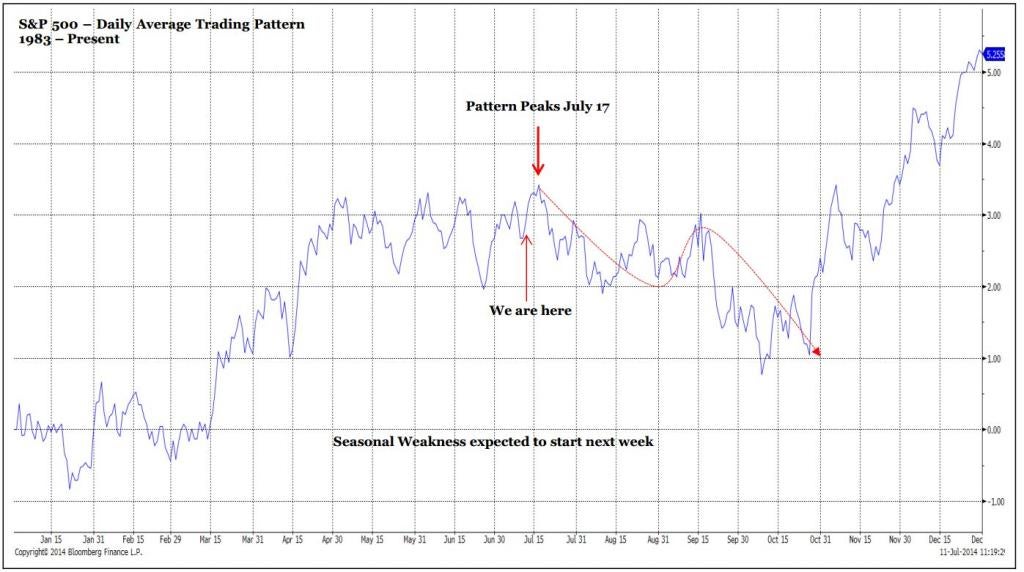 FBN Securities Technical Analysis Report (Bloomberg Seasonality Chart Of CBOE VIX Volatility Index From 1983 To Present)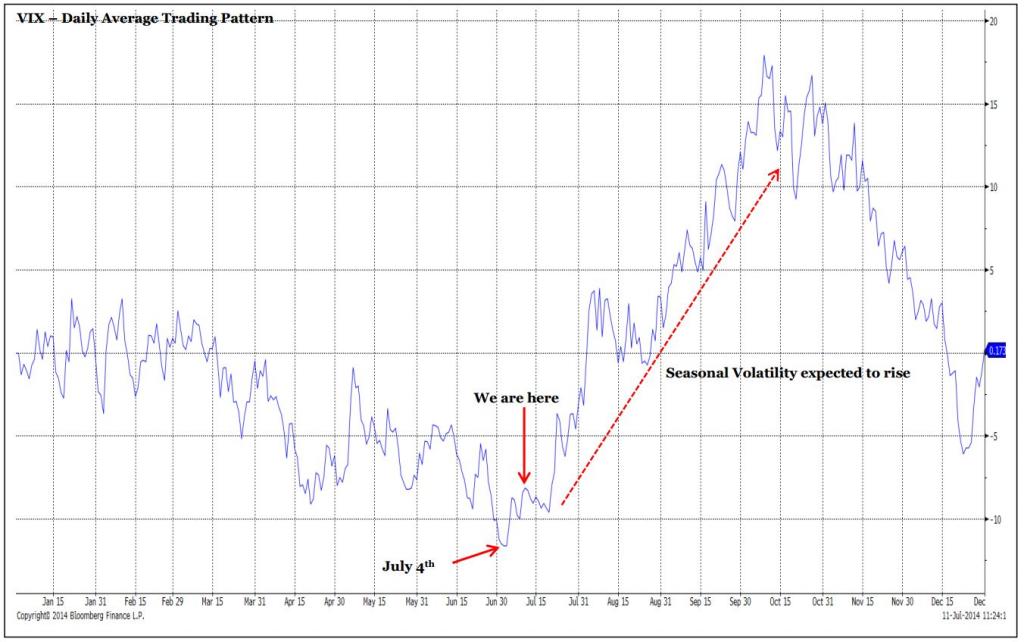 Is it any wonder that Goldman Sachs (NYSE: GS) is "still stuck" or that equity valuations are being driven by metrics, not earnings?
Posted-In: Analyst Color Top Stories Economics Federal Reserve Analyst Ratings
View Comments and Join the Discussion!