Jack In The Box Gives Shareholders The Most
Morgan Stanley (NYSE: MS) is highlighting this morning the restaurants offering shareholders the most cash back, aka returns. The return calculation includes dividends and buybacks viewed through the terms "percent of market capitalization" and "absolute basis". In market cap terms, Jack In The Box (NASDAQ: JACK) leads the group with 27% of it's market cap being returned to shareholders.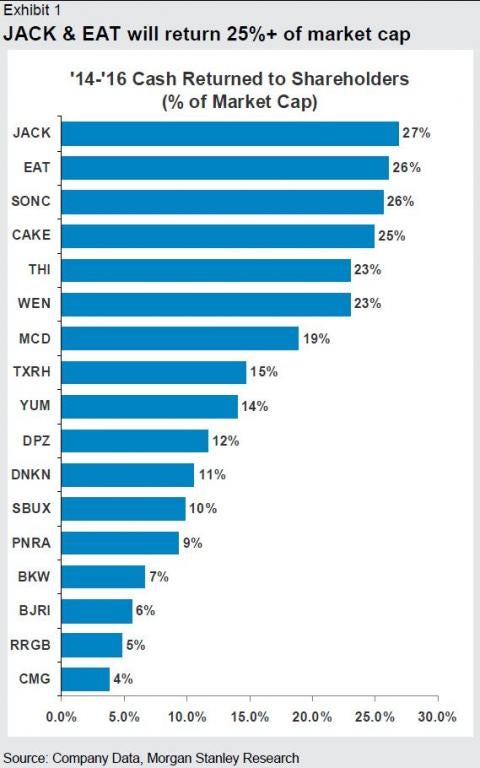 Looking in terms of absolute dollars, McDonalds (NYSE: MCD) destroy's the competition, trumping Starbucks (NASDAQ: SBUX) by nearly three times.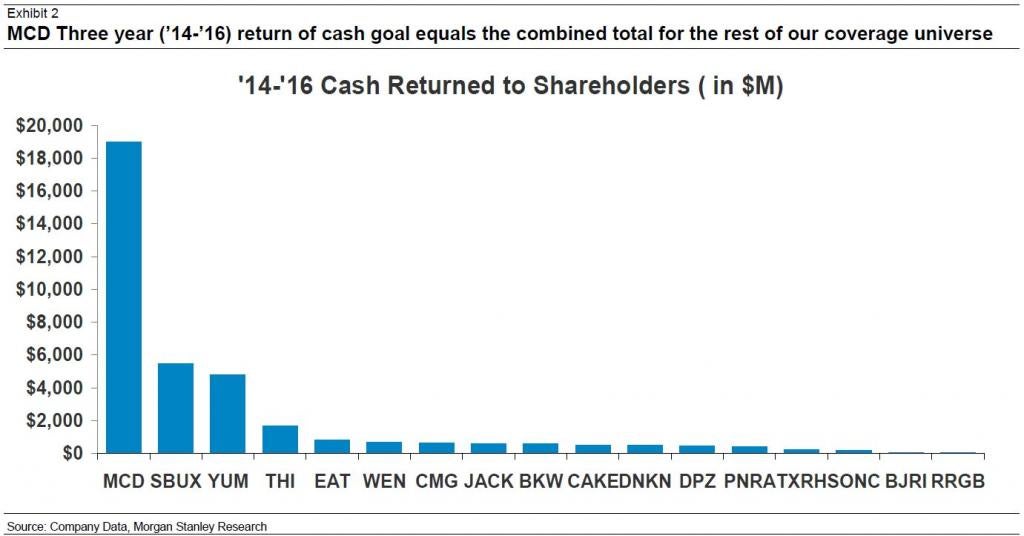 Sadly, those firms which returned the largest capital amounts to shareholders were not the best stocks through 2011-2013. The companies with the strongest growth channels were rewards the most by the market for investing in themselves. The top four are:
Bottom line: In the restaurant industry, capital expenditure is rewarded by the market when a company actually does it.
Posted-In: Analyst Color Analyst Ratings
View Comments and Join the Discussion!