Will Watch Dogs' Sales Top Assassin's Creed?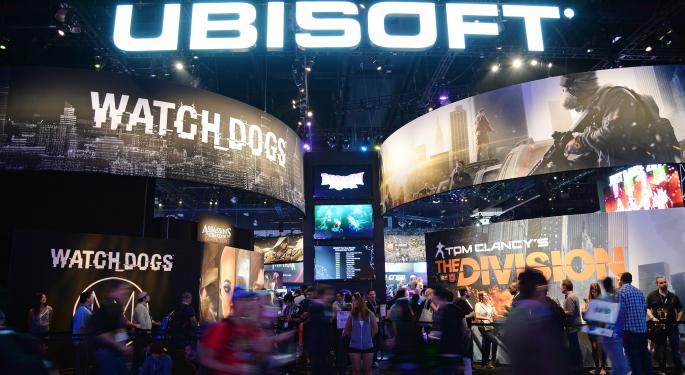 Ubisoft's (OTC: UBSFY) newest game is off to a great start, but can it top the studio's biggest franchise, Assassin's Creed?
According to VGChartz, Watch Dogs has been pre-ordered more than 800,000 times across all platforms (PS4, PS3, Xbox One, Xbox 360 and PC) in the United States.
Ubisoft and video game retailer GameStop said that this makes Watch Dogs the most pre-ordered new IP in 2014.
"We are seeing tremendous excitement for the new Watch Dogs game," Michael van den Berg, VP of Merchandising at GameStop International, said in a company release. "In fact, Watch Dogs is the highest pre-ordered next-generation console game to date. It is on track to be one of the top selling video games across all consoles in 2014."
Related: Xbox One Price Cut Will "Split The Market" Between Microsoft And Sony
In July 2013, Ubisoft told investors that it expected to sell more than six million copies within its fiscal year, which ended earlier in May. If that goal is achieved, Watch Dogs could surpass the first-year sales of the original Assassin's Creed.
Ubisoft hasn't significantly changed its estimate since Watch Dogs was delayed from November 2013 to May 2014, but the company now has more time to reach its sales goal before the current fiscal year ends in 2015.
In later months and years, the first Assassin's Creed went on to sell roughly 11 million units worldwide. Will Watch Dogs be able to do the same?
"Its seems like 6.5 million is very doable here," Benchmark analyst Michael Hickey told Benzinga. "The game is likely pretty good quality. I hesitate putting too large of a number on it because it is a new IP, and just the gameplay functionality, the hacking mechanic, I just worry that if not done perfectly, that could be boring over time. It's a little unusual, obviously."
Hickey said that if Watch Dogs is capable of combining the typical gunplay of other open world city shooters (such as Grand Theft Auto), then the game's success would be a "no-brainer."
"I've seen the game, I've played with it, I just worry that it may be a little too intellectual," he added. "We'll see."
Related: Will Super Smash Bros., Mario Kart Save Wii U?
Unintended Benefits
Ubisoft maintains that Watch Dogs was delayed to improve the quality of the game, but it may have benefited from the postponed release.
By delaying Watch Dogs, Ubisoft no longer had to compete with Grand Theft Auto 5, which was the biggest game of 2013. It also avoided competition from the latest Call of Duty game, along with a host of other popular sequels released during the holiday shopping season.
Hickey said that the game now stands out "a little bit more" than it would have last fall.
"Theoretically, it might be incremental to the buzz," said Hickey. "But this was always a game that people [were] really excited about. It's been highly anticipated for a long time."
Watch Dogs hype has skyrocketed since the game was delayed. You can't visit a video game-related website without seeing an ad, article or video about the game.
Disclosure: At the time of this writing, Louis Bedigian had no position in the equities mentioned in this report.
Posted-In: Assassin's Creed Benchmark comments Michael Hickey Ubisoft Watch DogsAnalyst Color Tech Best of Benzinga
View Comments and Join the Discussion!