How Will Gnip Help Twitter Grow?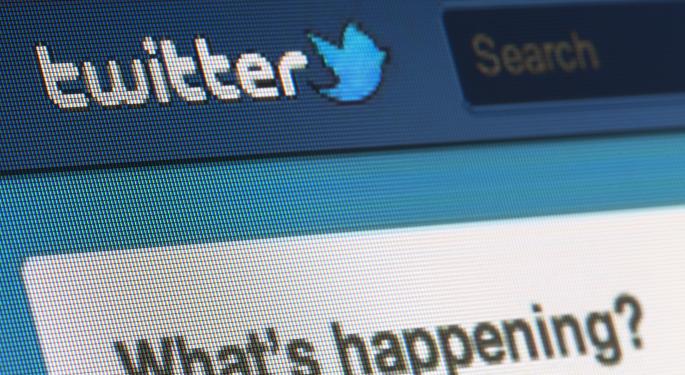 Twitter (NYSE: TWTR) wants to become more accessible. Its purchase of Gnip, the world's largest provider of social data, is set to make that happen.
"They [Twitter] will get more revenue and deliver a better product to advertisers by owning their data," Eric Corvino, president and founder of digital marketing company Creative Signals, told Benzinga. "They can monetize it directly instead of sharing revenue."
The purchase has already made its presence known in Twitter's stock movement. The social media giant dropped over 20 percent from March 17 to April 11, its lowest levels since IPO-ing back in late 2013. On Tuesday afternoon, it shot up 12 percent to $45.52, the stock's highest close in two weeks.
Related: More Concerning Statistics About Twitter's User Base
According to the company website, Gnip has delivered more than 2.3 trillion tweets for customers in over 40 countries; nations that serve over 95 percent of the companies in the Fortune 500. More importantly, Gnip manages the API access of Facebook, Instagram, YouTube and many other social media services.
Bringing in Gnip gives Twitter "better control of their data licensing," said Corvino. "Plus, they don't have to create it in-house, someone else [Gnip] has already solved the technology piece of it."
"As the company's S-1 stated last year," Re/code wrote, "the data licensing business only brought in about a tenth of what Twitter's overall revenue is ($70 million on revenues of $665 million total). So it's not a giant moneymaker by any means. But owning the company could mean growing that business over time."
Twitter recently came under fire after Twopcharts released data that said almost half of Twitter's user base was not active; about 542 million accounts have sent one tweet, but only 23 percent have sent one in the past 30 days. How will Gnip help brand and consumer activity within Twitter's platforms? Corvino said brands will be able to receive deeper insight into consumer sentiment and mindshare.
"They will be able to gauge, and thus respond, in real-time the effect of their campaigns," he noted. "More direct information, faster access to sentiment and deeper analysis of trends will help brands create a great user experience and response flow for their consumer relationships."
How can Twitter benefit from Gnip's access to other social APIs? Better adverting products and metrics.
"Social media is fragmented with different but sometimes similar audiences residing on multiple platforms," said Corvino. "Being able to see as much as possible and tying that back into an advertising campaign will benefit Twitter's product, a brand's ROI, and hopefully the consumer's experience."
Posted-In: Creative Signals Eric Corvino FacebookNews M&A Tech Media Interview Best of Benzinga
View Comments and Join the Discussion!