Brian Sozzi's 3 Keys To Business Via The Squared Circle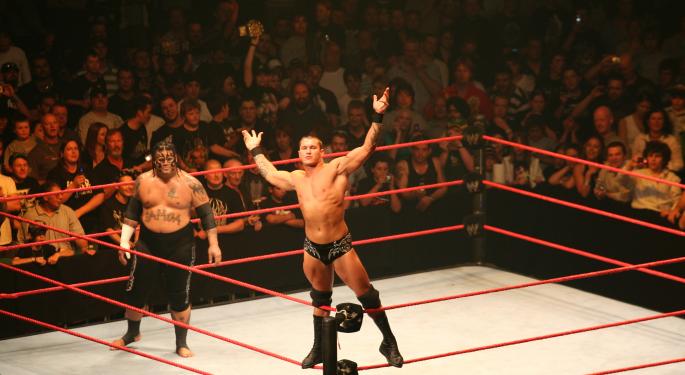 Wrestlemania XXX is upon us, and Belus Capital's Brian Sozzi recently spoke with WWE (NYSE: WWE) Chief Strategy and Financial Officer George Barrios.
They discussed the new WWE Network and how the company can give its consumers the content they desire. They also touched on the recent television negotiations between WWE and various networks.
In a video on Yahoo Finance, Sozzi discussed three life and career lessons he learned after speaking with Barrios.
Related: WWE Has Monster Run, But Could It Soon Be Slammed?
Lesson 1: Stay Ahead Of The Game
Barrios told Sozzi that WWE Chairman and CEO Vince McMahon is always trying to stay fresh in a fast-changing world. "Not everyone is an entrepreneur creating something from the ground floor ultimately cashing out for billion dollars in a few years."
Lesson 2: Ensure Employees Have Vested Interest In The Company
Sozzi said to structure your employee compensation agreements so employees want to bring more money into a business. He stressed that WWE superstars and divas -- the labels given to the men and women wrestlers -- are independent contractors who will do better financially by "based on their efforts to make WWE do better financially."
Lesson 3: Learn From Your Employees
"Sure, it sounds boilerplate, but no one is a one-man army.," said Sozzi. The analyst says to listen more, talk less and see your company grow.
Posted-In: Brian SozziAnalyst Color Education Psychology Topics Management Media General Best of Benzinga
View Comments and Join the Discussion!