Should Google And Amazon Open Retail Stores?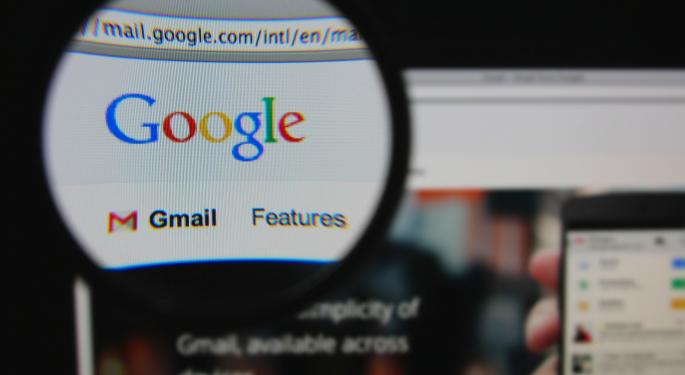 As the next generation of technology is at our doorsteps, should Google (NASDAQ: GOOG) and Amazon.com (NASDAQ: AMZN) open retail stores?
Google has its Nexus line, Chromecast, Chromebooks, Wallet, Google TV and soon Google Glass. Not to mention Nest is still in the company's pipeline and poised to hit the consumer market in the future. Amazon has its family of Kindles with speculation in the press involving a potential phone and gaming platform system.
Robert Peck of SunTrust Robinson Humphrey thinks it would be prudent for these companies to open retail stores. Peck argued that some of these new technology devices, particularly wearable ones, are astounding to some people and completely new to others. In the same way that consumers had to learn how to zoom, flip and pinch on a virtual keyboard, consumers will need an outlet to learn new devices, such as Google Glass.
"Given the roll out of new devices from Amazon and Google, we think it would make sense for them to explore a physical retail strategy," Peck argued in a note to clients on January 27. "It could make sense over time."
Related: iOS 8 Apple Maps To Take On Google Maps
Website and other online instructional videos are insufficient for consumers to understand what the new technology can do, and more importantly why they would want them.
According to Peck, the only question on Google and Amazon's minds should be if they would find it more beneficial to open their own stand-alone physical stores or mimic a store-in-a-store model a la Best Buy.
Peck lists five reasons on why Google and Amazon "would control their own destinies" by opening a physical store.
Product familiarity : A physical presence allows the companies to demonstrate new technologies and offer complementary services as "offering a full suite of connected and integrated products" is becoming more of a central selling point for consumers.
Omni-channel presence : Google and Amazon would be able to satisfy consumers who do not wish to wait for delivery of products.
Local feel to a global company : Both Amazon and Google are global giants, but could also be "local" which can help build consumer loyalty and trust. Apple has mastered an identify of being both global and local with its stores.
Infinite inventory: Consumers could have the ability to enter an Amazon or Google store and play around with a product and place an order for any product across their global inventory for immediate delivery. This would be especially beneficial for Amazon with its huge selection of products available for sale.
Virtual payment initiatives: While Amazon and Google are both toying around with their online payment initiatives, having a physical store could help in consumers adapting these services.
Peck concluded that it would be a "logical" step for both companies to eventually expand to retail in a city-by-city fashion. "We do think it's something that investors should be considering as a possibility over time."
Posted-In: Amazon Google Google GlassesAnalyst Color News Retail Sales Analyst Ratings Tech Best of Benzinga
View Comments and Join the Discussion!