Analysts Mostly Positive On Facebook's Acquisition Of WhatsApp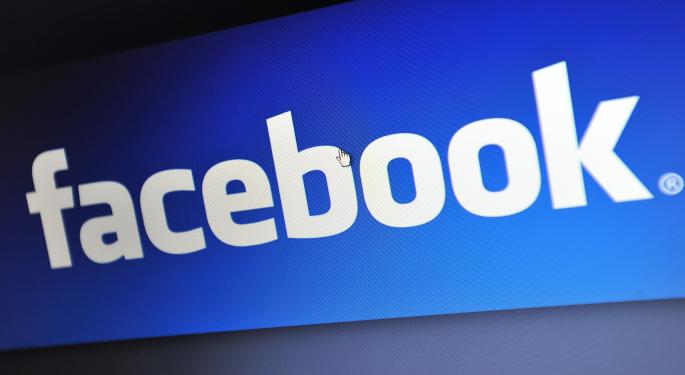 On Wednesday, Facebook (NASDAQ: FB) announced that it is acquiring mobile messaging leader WhatsApp for $16 billion in stock and cash, in addition to $3 billion worth of restrict stock units. WhatsApp has 450 million monthly average users, 70 percent of which are active on a regular basis.
Wedbush: Defensive move
Andy Cheng, analyst at Wedbush believes that Facebook acquired a potential competitor in WhatsApp that could have posed a long-term threat.
"WhatsApp is in some ways complementary given its real-time nature and geographical footprint, which appears to be focused outside of the U.S," said Cheng in a research note to clients.
Cheng put the $16 billion price tag in perspective and noted "the EV/user is $35.55 versus the current valuations for Facebook and Twitter, which are both trading at ~$132/user."
Cheng also noted that WhatsApp subscription-based monetization strategy "will likely cause differences in the long-term earnings power for the company," but it is too early to determine any potential impact today.
Shares are Outperform rated with an $80 price target.
Topeka: Missing piece of the puzzle
Victor Anthony, analyst at Topeka Capital Markets believes that Facebook's acquisition of WhatsApp makes the company's mobile messaging platform nearly complete and will aid management's goals of building out apps outside of the core Facebook platform.
"WhatsApp allows Facebook to build a mobile stack that could be leveraged to reach the next several billion ultimately smart phone users globally," said Anthony in a note to clients. "As was the case with PayPal, YouTube and Instagram, hindsight will be the best judge of how valuable this acquisition will be."
Anthony believes that the valuation "appears reasonable a per user basis" and such an acquisition makes sense as "the combined company will likely accelerate user growth of both platforms, similar to what we see with Instagram."
Shares are Buy rated with a $75 price target.
Sterne: Strengthening mobile share
Arvind Bhatia, analyst at Sterne Agee believes that Facebook's acquisition of WhatsApp makes strategic sense and will add to Facebook's already strong share of mobile.
"While monetization will take time, we think the potential size of the user base and strong engagement on WhatsApp should ultimately lead to meaningful monetization," said Bhatia in a note to clients. "We also note that the global mobile messaging market is estimated to be more than $100 billion."
Bhatia also argued that the price tag Facebook paid may appear to be steep, but that is not the case.
"We think WhatsApp's large user base (450 million monthly active users), rapid growth (adding 1 million users a day) and strong engagement (70 percent daily active users or ahead of Facebook's ~62 percent) are metrics that are hard to match."
WhatsApp's user base is nearly twice that of Twitter and growing at a faster pace, Bhatia wrote. WhatsApp is on track to reach more than one billion users in the next couple of years.
Shares are Buy rated with a $70 price target.
Pivotal: Deal is difficult to justify
Brian Wieser, analyst at Pivotal Research Group believes that Facebook's acquisition of WhatsApp has some strategic merit, though the $19 billion valuation is bothersome.
"To justify $19 billion, WhatsApp would need to generate around $1 billion in annual cash flow by our model's terminal year of 2018," said Wieser in a note to clients. "However, few data points to support such an assumption were provided by the company, as evidently few are available."
Best case scenario, according to Wieser, Facebook could collect $650 million in annual revenue. One billion dollars in annual revenue is possible, but "it might seem a stretch."
Wieser said that Facebook is taking steps to avoid becoming "the next Myspace" by owning a portfolio of diversified social networks to capitalize on its global infrastructure.
Bottom line, Wieser is positive about the news, but not so much on the valuation.
Shares were downgraded from Buy to Hold with a price target increased to $66 from a previous $65.
View Comments and Join the Discussion!
Posted-In: Andy Cheng Arvind BhatiaVictor Anthony Brian Wieser FacebookAnalyst Color M&A News Analyst Ratings Best of Benzinga