Did Facebook Lose More Teen Users In Q4 2013?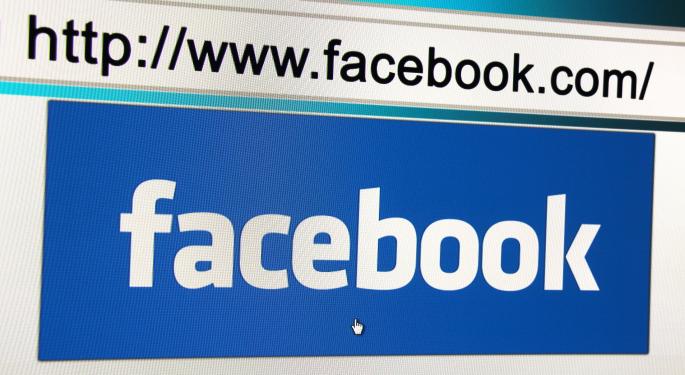 Facebook (NASDAQ: FB) lost some of its teen users during the third quarter. Did the trend continue in Q4?
Officially, the social network won't say.
"In terms of teens, we don't have any new data to report today," CFO David Ebersman told investors during the company's Q4 earnings call, as quoted by Seeking Alpha.
"As you know, we take engagement very seriously, and we're focused on building great products that all our users, including teens, will find useful and engaging. And that's the most important thing for us to stay focused on."
Ebersman's vague response was preceded by a warning that the company may not always be willing to talk about specific user demographics.
Related: Facebook Wraps Up A Great 2013 With Q4 Earnings Beat
"We won't typically call out such granular data, especially when it's of questionable statistical significance given the lack of precision of our age estimates for younger users," Ebersman announced during Facebook's Q3 earnings call, which was also quoted by Seeking Alpha.
"Granular" or not, this is valuable data that investors want to know about.
Material Changes? Unlikely
Wedbush analyst Shyam Patil told Benzinga that if there had been any material changes in the number of teen users, Facebook "likely would have mentioned it."
"They volunteered this information last quarter," he said. "So I think if there was a meaningful change, they would have talked about it -- or at least mentioned it when they were asked the question."
Barry Mione, CEO of Kapitall Generation (a wholly-owned brokerage subsidiary of Kapitall Inc.), thinks that Facebook is simply moving away from teens and is more interested in attracting older users.
"By older I mean a post-teen user group," Mione told Benzinga. "When you look at some of what they're launching in terms of interactive games and other types of pieces that they're rolling out in the future, I actually think that they're going to see less growth of the teens. They're trying to target more of a…not a generic market, but when you speak of millennials, that sweet spot is the 21 to 34 range."
Teens Still Hold Value
Facebook may be moving on, but Patil still sees value in the younger demographic.
"I think you'd prefer to have strong engagement with teens [versus not having it]," said Patil. "There's no doubt about it. I think over the long run it's probably important because teens become adults. That's the future user base.
"But it's important to keep in mind that Facebook has other apps now, like Instagram, which kind of has that demo. You have Messenger, which probably has that demo. It may not be through Facebook the way you and I kind of think of Facebook, but they have other apps where I think the teen user base is pretty healthy."
Related: Are Short Sellers Trying To Hurt Facebook With A 'Totally Bogus' Princeton Report?
Facebook's Failed M&A With Snapchat
Facebook was rumored to have offered Snapchat's owners $3 billion to acquire the firm. Snapchat reportedly turned down the offer, as well as a $4 billion offer from Google.
"I think Snapchat is very popular with that [teen] demographic, if you look at the data," said Patil. "But it's still relatively small. It's not the scale of Facebook. And with their [Snapchat's] data breach, then they have an impact on their numbers going forward."
Patil believes that Snapchat could have helped Facebook reach teen users.
"But I don't think it's a huge negative that they weren't able to acquire them," he concluded.
Disclosure: At the time of this writing, Louis Bedigian had no position in the equities mentioned in this report.
View Comments and Join the Discussion!
Posted-In: Barry Mione comments David Ebersman Facebook GoogleAnalyst Color Analyst Ratings Tech Best of Benzinga