Investors Finding Safety in Today's IPOs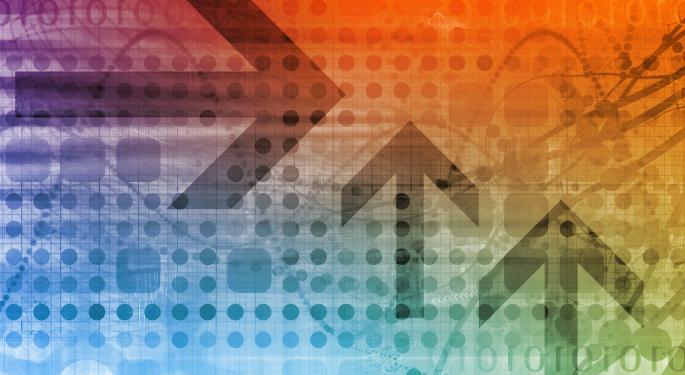 On a day when the Dow is suffering another triple digit point loss, and both the Nasdaq and S&P 500 indices are trading lower by more than one percent, investors and traders are hoping to find safety in the hot IPO market.
Throughout 2013, the average IPO gained 17 percent on its first day of trading and ended the year up 32 percent.
GlycoMimetics (NASDAQ: GLYC), a clinical stage biotechnology company, was the first IPO out of the gate in 2014. Shares began trading on January 10 and jumped more than 20 percent above its offering price.
Santander Consumer USA (NYSE: SC) is the largest IPO thus far in 2014. The U.S. auto lending unit of the Spanish bank raised around $1.8 billion.
Shares were initially priced at $24 when trading began on January 23. Within minutes, shares surged 9.5 percent, hitting $26.50.
Related: Analyst Reactions To Netflix Earnings: Bears vs. Bulls
Friday's IPOs
Care.com (NASDAQ: CRCM) is an online hub for consumers and caregivers to connect to meet the needs of the elderly and children. Care.com positions itself as a "connector" and collects fees for membership and payment processing.
"In the U.S. alone, we estimate that there are about 42 million households needing childcare or senior care in our target market," management said during its roadshow. "We assumed a conservative three to four percent take rate of this spend with our matching and payment services which leads to an $8 to $10 billion market opportunity."
The company initially offered 5.35 million shares at $17.00 per share.
Shares opened 34 percent higher at $21.21 and quickly rose above the $22 level.
Rice Energy (NYSE: RICE) operates shale oil and gas exploration, drilling and producing with an emphasis on natural gas.
"As of September 30, 2013, our pro forma estimated proved reserves were 552 BcF, all of which were in southwestern Pennsylvania, with 35 percent proved developed and 100 percent natural gas," the company declared in its S-1 filling.
The company initially offered 40 million shares at $21 per share.
Shares opened 4.2 percent higher at $21.90 and quickly rose to $22.50.
Brian Foote, analyst at Clarkson Capital Markets noted investor interest in prior IPOs should bode well for Rice Energy.
"The recent IPO of Anterro demonstrates investor demand for a concentrated Appalachia presence, and competitors in both basins, in our view, are validating Rice Energy's strategy through increased drilling activity and investment," Foote wrote in a note to clients.
Shares of Anterro surged in its trading debut on October 10, opening higher by 23 percent before closing the day higher by more than 18 percent.
View Comments and Join the Discussion!
Posted-In: 2013 IPOs 2014 IPOs Anterro IPO Brian FooteAnalyst Color News IPOs Analyst Ratings Best of Benzinga