Gartner Predicts App Downloads of 102 Billion in 2013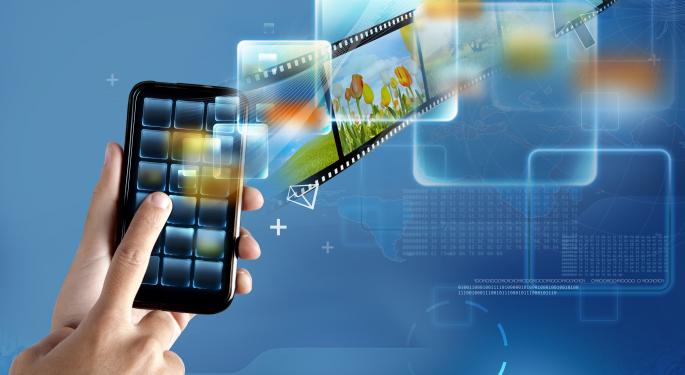 There's money to be made in the world of mobile apps.
Lots of money, according to information technology research and advisory company, Gartner, Inc.(NYSE: IT). In a press release, Thursday, the company said annual downloads from mobile apps stores will reach 102 billion this year.
Although 91 percent of those downloads will be for free apps, revenue will still be as high as $26 billion compared with $18 billion in 2012.
One of the most lucrative and least understood revenue generators is in-app purchases (IAPs). Developers of Apple (NASDAQ: AAPL) iOS apps receive 70 percent of the purchase price of IAPs, according to the company.
Seeing the writing on the wall, Google (NASDAQ: GOOG) recently updated its Google Play Developer Program Policies and now requires developers who sell virtual goods or currencies within Android games to run all transactions through the Google Play payment system, according to Fierce Mobile Content.
No wonder. In-app purchases, including premium content, virtual goods, or subscriptions will account for 48 percent of app store revenue by 2017, up from 11 percent in 2012, according to the Gartner press release.
Related: Microsoft Is Paying Attention To App Revenue Stream
Gartner does not believe, however that the trend will continue. Sandy Shen, a research director at Gartner said, "We expect strong growth in downloads through 2014, but growth is forecast to slow down a bit in later years," adding, "The average downloads per device should be high in early years as users get new devices and discover the apps they like. Over time they accumulate a portfolio of apps they like and stick to, so there will be moderate numbers of downloads in the later years."
Another Gartner research director, Brian Blau said, "We expect average monthly downloads per iOS device to decline from 4.9 in 2013 to 3.9 in 2017, while average monthly downloads per Android device will decline from 6.2 in 2013 to 5.8 in 2017." Blau explained that the expected downward trend would be caused by users relying on the same apps over time and not downloading new ones.
Another factor expected to cause an eventual slowdown, according to Gartner, is the fact that as smart devices get into the hands of more people, many will lack the desire or willingness to spend on IAPs like early adopters do.
Gartner pointed out that, despite the negatives, IAP revenue will become a major source of revenue for app stores and app developers.
Blau said, "We see that users are not put off by the fact that they have already paid for an app, and are willing to spend more if they are happy with the experience."
At the time of this writing, Jim Probasco had no position in any mentioned securities.
View Comments and Join the Discussion!
Posted-In: Android AppleAnalyst Color News Events Tech Media Press Releases Best of Benzinga