Malone Wants Charter to Acquire Time Warner Cable (TWC)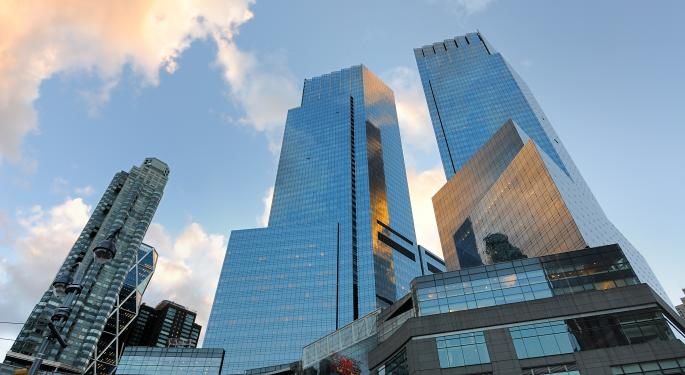 Liberty Media(NASDAQ: LMCA) billionaire Chairman John Malone is back at the drawing board – looking for ways in which Charter Communications (NASDAQ: CHTR) could acquire Time Warner Cable (NYSE: TWC), according to Bloomberg. Liberty has a 27 percent stake in Charter.
This, despite the fact Malone's initial attempts were rebuffed when Time Warner made it clear it didn't think Liberty and Charter could put a workable deal together, according to people who spoke to Bloomberg.
Acquisitions often involve a larger company buying a smaller one. In this case, it's the opposite. Time Warner is valued at $31.5 billion. Charter has a market capitalization of $12.5 billion. Even if you add in Liberty Media's market value of $15.3 billion, the two companies combined are worth less than Time Warner.
How much of a premium? At least 20 percent, according to one unnamed Bloomberg source, possibly putting the price tag somewhere north of $37 billion.
To raise that kind of cash, Liberty was considering borrowing against its own balance sheet or even Time Warner's assets, sources told Bloomberg.
Given the difficulty of putting together such a deal, there must be a good reason for trying in the first place. According to Malone, "The whole name of the game in the cable business is scale."
According to Reuters, the U.S. cable market is mature and facing rising programming costs. Consolidation provides operators with clout when it comes to negotiating broadcast rights with studios, television networks, and other content providers. Time Warner is the second-largest U.S. cable company, after Comcast Corp. (NASDAQ: CMCSA)
According to Evercore's Bryan Kraft, Charter is "highly motivated" to go after a deal with Time Warner Cable for more than just the broadcast negotiating advantage it provides. A merger would allow Charter to increase the value of its net operating losses for tax-avoidance purposes, Kraft said.
Charter has lost money every year since 2009 when it emerged from bankruptcy. Time Warner Cable earned $2.16 billion last year.
Time Warner's motivation for avoiding the deal is just as strong, Kraft said. The company is focusing on customers that are more profitable by introducing enhanced services such as faster broadband, multiroom digital video recorders, and a cloud-based interface to allow customers to navigate programming online. A merger with Charter could easily disrupt this strategy, according to Kraft.
Meanwhile, on news of the possible merger, shares of Time Warner Cable ended the day, Thursday up more than 4 percent at $108.22; Charter closed at $123.81, up four percent; Liberty ended the day at $127.13, up 2 percent. Cablevision Systems (NYSE: CVC), another rumored Charter acquisition target, closed at $16.28, up 5.5 percent on the day.
At the time of this writing, Jim Probasco had no position in any mentioned securities.
Posted-In: Cablevision Systems CorpAnalyst Color M&A News Management Events Analyst Ratings Media Best of Benzinga
View Comments and Join the Discussion!