Orchard Supply Set to Sell to Lowe's For $205 Million (LOW, OSH)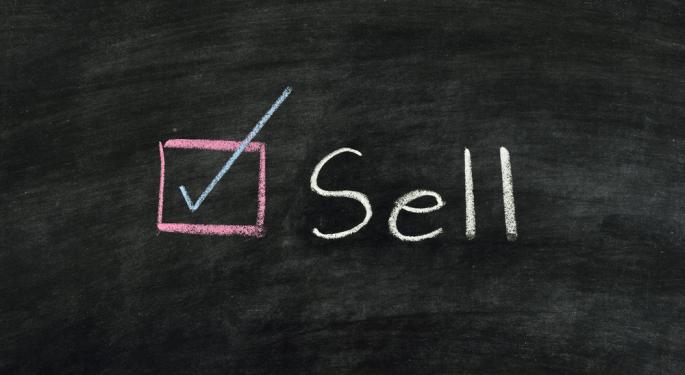 Neighborhood hardware and garden supply chain Orchard Supply (NASDAQ: OSH) announced Monday morning that it would voluntarily file for bankruptcy in an effort to sell itself to Lowe's (NYSE: LOW). Orchard Supply shares initially popped on the news but have since sold off while Lowe's shares gained.
Deal Breakdown
The deal is structured interestingly because at first glance, the $205 million price tag, or approximately $34.17 per share, is a massive premium to Friday's close of $1.88 per share. However, reading through the press release of the deal, the numbers are not as rosy for investors as previously thought.
As of February 2, the company reported $47.813 million in accrued accounts payable and just under $215 million in short-term debt and capital lease obligations. In English, along with a few other items, the company had about $302 million in obligations due with the next year (now only eight months), a whopping 46 percent of revenue.
In the press release, the company commented that Lowe's "will acquire the majority of [Orchard Supply's] assets for $205 million in cash, plus the assumption of payables owed to nearly all of Orchard's supplier partners." Therefore, not all of the purchase price is going straight to equity holders. Rather, the per share value of the deal is contingent on how much debt gets wiped out in bankruptcy court.
Voluntary Bankruptcy
The agreement with Lowe's forces Orchard Supply to voluntarily apply for bankruptcy so that Lowe's can bid on about two-thirds of the company's stores located mostly in the western United States. "Lowe's would acquire no less than 60 of Orchard's stores, based on further due diligence on the store locations." Orchard supply has also secured $177 million in debtor-in-possession financing to meet its cash needs through the bankruptcy process, further increasing the short-term liabilities of the company.
Orchard Supply says that payables will be payed throughout bankruptcy and once Lowe's takes over the company. Therefore, the $47.813 million in payables will most likely eat up the 23 percent of the purchase price that it represents.
The remaining short-term liabilities and overall total liabilities will therefore face some loss. Total liabilities excluding the short-term payables and deferred tax liabilities (which will most likely be wiped out in bankruptcy), Orchard Supply has remaining liabilities of $383.12 million. Therefore, the remaining purchase price of $157.187 million represents only 41 percent of the remaining liabilities.
Therefore, it will be hard to ascertain the true value for shareholders in this deal until the bankruptcy proceedings are finalized. Assuming no other bidder steps forward (and they would have to bid at least $12 million more than Lowe's), then the bankruptcy hearings could wrap up quickly.
If one assumes a 40 percent payout on the remaining debts of Orchard Supply, then the remaining value for shareholders quickly diminishes to $0.657 per share, well below Friday's close of $1.88 per share. To break even from Friday's close, the company would have to force haircuts of about 62 percent on debt-holders and to reach the overnight high of $3.62 per share, then debt-holders would need to take 64.6 percent haircut, nearly $250 million in face value.
Management Comments
"Orchard has consistently delivered an exceptional shopping experience for our customers and, as we have executed our repositioning strategy, has also made significant operational improvements to ensure that our stores are optimally positioned for long-term success," said Mark Baker, Orchard President and Chief Executive Officer. "The steps we are taking today allow us to definitively address our balance sheet issues in order to fully execute on our brand transformation and growth strategies."
"We believe that Lowe's offer is a validation of Orchard's unique market opportunity and of our strategy to capture it. We are confident the steps we are taking today will allow us to achieve our financial and operational goals and are certain we are making the right decision both for our business and for the many individuals and families who depend on Orchard."
"Orchard's neighborhood stores are a natural complement to Lowe's strengths in big-box retail, offering smaller-format hardware and garden stores catering to the needs of local customers," said Mr. Robert A. Niblock, Chairman, President and CEO of Lowe's. "Strategically, the acquisition will provide us with immediate access to Orchard's high density, prime locations in attractive markets in California, where Lowe's is currently underpenetrated, and will enable us to participate in a larger way in California's economic recovery.
"Overall, Orchard's business model offers great potential, but it has been burdened with a high level of debt," Mr. Niblock continued. "With the debt addressed through the Chapter 11 process and appropriate support from Lowe's, we believe that Orchard will be positioned for profitable growth as a standalone business within our portfolio."
Analysts Weigh In
Analysts from numerous banks weighed in on the deal from Lowe's perspective, saying that the deal is a relatively small one however it allows Lowe's to catch up to Home Depot (NYSE: HD) in the California market. "We are positive on the increased exposure OSH brings to the recovering California housing market," said analysts at Bank of America Merrill Lynch. "California represents 6.4% of LOW's revenue (110 stores) vs 11.7% for HD (232 stores)."
ISI Group agreed this morning. "This is a relatively small acquisition, where LOW could likely add its scale to make this a materially different business. LOW remains a Buy, it is in a healthy industry and is willing to return capital to shareholders – this capital redeployment and LOW's FCF yield of 6.1% in 2013 provides support," said the analysts there.
Analysts at Deutsche Bank noted that the revenue from Orchard Supply represents just about 1 percent of Lowe's total revenue, meaning that the deal will have a relatively muted impact on earnings. However, they note that the use of cash could cause their buyback forecast of $3.8 billion for the year to be slightly high now.
Market Reaction
Orchard Supply shares initially spiked on the news pre-market as high as $3.62 per share, nearly doubling from Friday's close. However, shares have sold off considerably from there and hovered just above $2.00 per share for a gain of about 10 percent on the day from Friday's close.
Lowe's shares, meanwhile, jumped on the deal by nearly 1 percent as analysts and investors see the deal as a good way for the company to play catch up to Home Depot in California at relatively low cost. The purchase of Orchard Supply out of bankruptcy should also help to cure one of Orchard's biggest problems, its massive debt load (Orchard Supply was spun out of Sears Holdings (NASDAQ: SHLD) in 2011 when the company loaded the Orchard Supply with debt).
Posted-In: Analyst Color News Management M&A Intraday Update Markets Analyst Ratings Movers Best of Benzinga
View Comments and Join the Discussion!