Fannie & Freddie Shareholder Lawsuit Against U.S. Government is Weak Say Analysts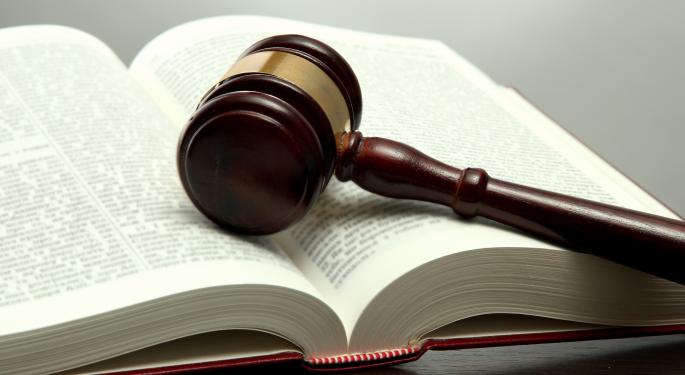 Shareholders of Fannie Mae (OTC: FNMA) and Freddie Mac (OTC: FMCC) sued the U.S. government to the tune of $41.5 billion for action deemed "beneficial to the economic welfare of the nation." Huh?
OK, there's more. The Street reported Wednesday that according to the complaint filed in the U.S. Court of Federal Claims in Washington, the government takeover also "destroyed the value of Fannie Mae's and Freddie Mac's common and preferred stock."
Still, according to International Business Times, analysts do not believe the lawsuit stands on firm legal ground – to say the least.
The complaint, filed by Seattle-based law firm Hagens Berman Sobol Shapiro, on behalf of 3 plaintiffs including Washington Federal (NASDAQ: WAFD) and the City of Austin (Texas) Police Retirement System, states that the government "bullied and coerced the companies' board of directors" to accept a conservatorship that fleeced shareholders.
The problem for investors is that as analysts point out, Fannie Mae and Freddie Mac are government-sponsored enterprises, or GSEs, by design.
Jaret Seiberg, a policy analyst with Guggenheim Securities, in a research note, told The Wall Street Journal, "The Constitution bars the government from taking private property without just compensation, but doesn't address GSEs."
The complaint, of course, claims both Fannie and Freddie were doing well on their own before the government takeover, and with adequate market capitalization, they could have survived anyway.
Instead of coming from the market, the capitalization, in the form of a $189.4 billion investment, came from the government and the companies did survive and now account for about $5.2 trillion in mortgage loans and mortgage-backed securities. Together they have purchased about 90 percent of all newly originated mortgage loans in the U.S., according to The Street.
With common shares rebounding, after Fannie and Freddie returned to profitability in 2012, some private investors believe the companies might soon be positioned to escape the bailout.
Except, as The International Business Times pointed out, analysts say there are no provisions for Fannie Mae and Freddie to exit their agreement with the federal government.
Given the cash flow the companies are pumping into government coffers, it is unlikely the U.S. government will let go anytime soon.
Fannie Mae announced May 9 that it would pay the Treasury $59.5 billion and Freddie Mac recently announced a Q2 dividend of $7 billion to the Treasury.
After June dividend payments from Fannie and Freddie, according to The Street, the government will have received $131.6 billion on its original $189.4 billion investment.
At the time of this writing, Jim Probasco had no position in any named securities.
Posted-In: Analyst Color News Wall Street Journal Politics Topics Legal Events Analyst Ratings Best of Benzinga
View Comments and Join the Discussion!