AstraZeneca to Acquire Pearl Therapeutics to Gain Foothold into Lucrative Market (AZN, GSK, NVS)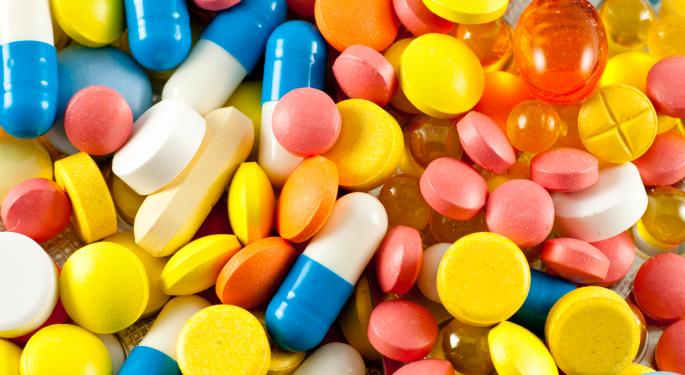 AstraZeneca (NYSE: AZN) announced Monday that it will purchase privately held Pearl Therapeutics for up to $1.15 billion in its continuing drive to reinvigorate its product pipeline.
The acquisition of the U.S. based respiratory drug specialist Pearl gives AstraZeneca a foothold in the newest treatment area for lung treatments known as the LABA/LAMA class. These drugs, already being developed by GlaxoSmithKline (NYSE: GSK) and Novartis (NYSE: NVS) are considered the exciting drug class of the future for treating Chronic Obstructive Pulmonary Disease or COPD, a disease that causes debilitating breathing problems in patients.
This new class of drugs work longer and are more effective in controlling the disease greatly improving patient compliance.
Pearl's PT003, a LABA/LAMA drug, is in final Stage III trials but may be late to the market according to some pharma analysts. Novartis is likely to gain first regulatory approval in Europe this year with GlaxoSmithKline next in line.
What might be more promising, and why AstraZeneca may be interested, is Pearl's PT010 drug that combines the LAMA and LABA components with an inhaled corticosteroid. It's only in Phase I trials currently but it could be accelerated to Phase II rapidly.
Still, it's not likely that AstraZeneca would be first to the market with this drug either. GlaxoSmithKline will likely gain approval for a similar drug first but being second in line is much better than being third.
AstraZeneca said that it would pay $560 million upfront plus up to $450 million if certain development criteria are achieved. It will also make sale-related payments of up to $140 million.
The company, once a dominant player in the pharma space, has lost ground as its aging pipeline loses patent protection. The company needs a new stock of drugs to replace big sellers like antipsychotic drug, Seroquel that went off-patent in 2012.
In May, AstraZeneca purchased Omthera Pharmaceuticals for as much as $443 million to strengthen its cardiovascular business. These acquisitions are an important part of new CEO Pascal Soriot as he answers the criticisms of shareholders who are calling for a pipeline rebuild.
The acquisition should close in the third quarter of 2013 and will have no impact on AstraZeneca's guidance for the year, according to the drug maker.
Disclosure: At the time of this writing, Tim Parker had no position in any of the mentioned equities.
View Comments and Join the Discussion!
Posted-In: AstraZeneca GlaxoSmithKline PLCAnalyst Color M&A News FDA Legal Analyst Ratings Best of Benzinga