SoftBank Get U.S. Congressional Clearance – Dish Tries An End Run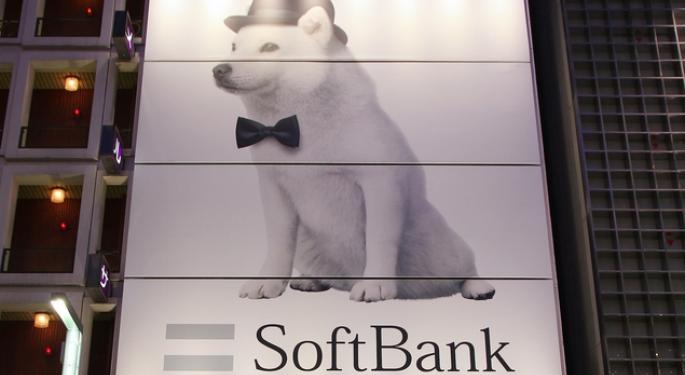 Japanese telecommunications company, SoftBank, received the all-clear Tuesday regarding its proposed $20.1 billion takeover of Sprint Nextel (NYSE: S) , according to Bloomberg. As momentum builds in favor of SoftBank, Dish Network (NASDAQ: DISH) and its $25.5 billion offer increasingly becomes the odd man out.
The nod from the Committee on Foreign Investment in the U.S. all but eliminates Dish Network's claim that turning over control of a U.S. phone network to a Japanese company would compromise national security.
Dish claimed that SoftBank would use Chinese-manufactured equipment in Sprint's network, thereby opening the network up to mischief on the part of the Chinese government. SoftBank said it would not use equipment from China.
Furthermore, SoftBank agreed to pay $1 billion to remove Chinese equipment from Sprint takeover target, Clearwire(NASDAQ: CLWR), according to The New York Times.
Dish Network, however, has not given up the game. Reuters reported Thursday that Dish has offered to buy Clearwire for $4.40 per share, a move that prompted a 25 percent rise in Clearwire stock by mid-day Thursday.
The Dish offer bests the $3.40 per share bid from Sprint, already Clearwire's majority shareholder. Clearwire shareholders were set to vote Friday on Sprint's offer. To be successful, Sprint would need to receive the vote of more than 50 percent of Clearwire's majority shareholders.
In a research note, New Street analyst Jonathan Chaplin said, "This seriously complicates Sprint's bid for Clearwire." Chaplin added that Clearwire's minority owners would welcome the news since many of them were not pleased Sprint's offer.
The Dish offer is not without problems. Clearwire needs approval from Sprint in order to sell the company. So, touché, Dish?
The whole thing, as often happens, has become complicated by offers, counteroffers, and side bids (Clearwire).
If SoftBank's acquisition goes through, the company would own 70 percent of Sprint. Sprint is the third-largest U.S. wireless network. On paper, SoftBank's offer makes sense. Telecommunications consultant, Jack Grubman, said in The New York Times that a SoftBank acquisition represents more shareholder value than one by Dish.
Grubman pointed out that with SoftBank Sprint will carry $15 billion to $20 billion in debt and a leverage ratio of three times earnings. With Dish, the numbers are $40 billion to $45 billion in debt and leverage ratio of five times EBIDTA.
In endorsing the SoftBank deal, The New York Times Editorial Board touted SoftBank's reputation for competing aggressively in Japan to provide lower prices and better service for consumers – something the Op-ed board believe could benefit American consumers following a SoftBank takeover of Sprint.
As of this writing, Jim Probasco had no position in any mentioned securities.
Posted-In: Analyst Color News Financing Topics Legal M&A Global Analyst Ratings Best of Benzinga
View Comments and Join the Discussion!