P&G Replacing CEO With Predecessor – Is This J.C. Penney Déjà vu All Over Again?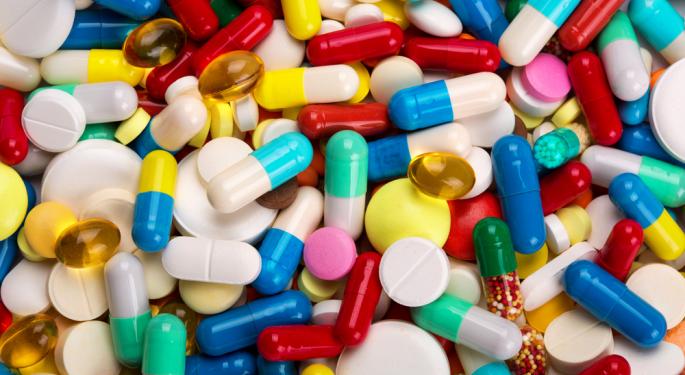 Procter & Gamble Co.(NYSE: PG) CEO, Bob McDonald is out. His predecessor, A.G. Lafley, is back, according to Bloomberg. And, over at J.C. Penney (NYSE: JCP), heads are nodding to the beat of a familiar tune.
Except, not exactly. According to The Wall Street Journal, while the practice of replacing a struggling CEO with a predecessor is often seen as a sign of crisis, it isn't always the smartest move. Mark Cohen, former chief executive of Sears Canada said, "It only makes sense if the person coming back has a successful track record."
Former P&G head, Lafley, has that. Returning, J.C. Penney CEO, Myron Ullman, not so much. At least not to Bill Ackman, who was instrumental in forcing Ullman out in the first place.
Speaking of Mr. Ackman, who has a large ownership position at P&G, he called for the removal of Bob McDonald earlier this month if performance didn't show improvement.
As for Lafley, he retired from P&G in 2010 following a very successful reign as head of the company.
Charles Elson, head of the Weinberg Center at the University of Delaware, told The Wall Street Journal, "When you suddenly remove a CEO, you need to bring someone in who's a caretaker, who can stabilize the situation."
Lafley, who turns 66 in June, is likely to play a caretaker role – at least until a successor can be groomed or found. Lafley will come to work immediately, according to P&G. McDonald, who is 59, will retire Jun 30 after 33 years at the company. He will not receive any severance.
In a Friday morning call to investors, Procter & Gamble spent very little time discussing the matter. The Wall Street Journal, stopwatch in hand, clocked the call at three minutes and 57 seconds.
Chief Financial Officer, Jon Moeller, said, "I want to warn you, this will be a very short call." At just under four minutes it was. Moeller took no questions.
He did make three points: First, that McDonald decided to retire. Second, the change doesn't point to any particular problem or financial issue. Third, the company doesn't plan any big strategic changes moving forward.
Analyst reaction has been optimistic, but cautious. Bernstein Research analyst, Ali Dibadj, said that given the fact Lafley was the architect of changes that now create challenges for P&G and that McDonald was his hand-picked successor, investors might be skeptical. Dibadj did say he thinks Lafley would have adapted to changing market conditions faster than McDonald did. Dibadj has an outperform rating on Proctor & Gamble shares, the equivalent of a buy.
Citigroup Inc.(NYSE: C)'s Wendy Nicholson, who also rates the stock a buy, despite P&G's problems, expressed hope Lafley would re-direct some investments and continue with cost-cutting measures.
Nicholson, however, cautioned pundits and investors not to "rewrite history" by claiming everything Lafley did in the past was genius.
P&G's stock is up nearly 4 percent at noon at $81.79, more than 20 percent so far this year.
As of this writing, Jim Probasco had no position in any mentioned securities.
Posted-In: Analyst Color News Wall Street Journal Retail Sales Management Events Analyst Ratings Media Best of Benzinga
View Comments and Join the Discussion!