Is the Pentagon's Decision to Allow iOS and Android Devices Bad News for BlackBerry?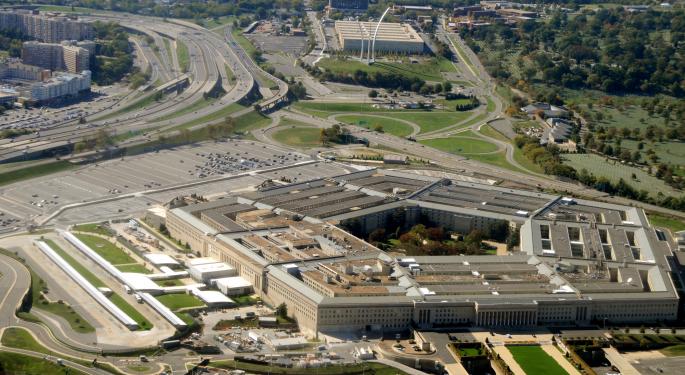 On Wednesday, AppleInsider reported that the Pentagon is close to granting security clearance to Apple's (NASDAQ: AAPL) iPhone and Samsung's Galaxy smartphones. According to the report, iOS 6 devices will be supported as well as iOS 5 on a limited basis but subject to hardware modifications.
This isn't as big of a story as it appears, though. Last year, the Washington Post reported that the Pentagon was hiring a contractor to secure and manage 162,500 Apple and Android products with the possibly of later expanding to eight million devices.
It was widely speculated that this was the beginning of the end of BlackBerry's (NASDAQ: BBRY) virtual monopoly in the government enterprise business.
Later, according to AppleInsider, a DoD spokesman clarified by saying:
"The Department is aware of recent reporting that asserts it is 'dropping' BlackBerry. This reporting is in error. The Department recently released its mobility strategy and supporting implementation plan, which clarifies we are moving towards a mobile management capability that supports a variety of devices, to include BlackBerry."
But there's little doubt that this news places more pressure on BlackBerry. Currently, the Pentagon supports more than 600,000 mobile devices through its various programs. Seventy-eight percent (470,000) are BlackBerry devices; 13 percent (80,000) are Android devices and about seven percent (41,000) are iOS devices.
In 2008, BlackBerry held a 73 percent market share in the business smartphone space, according to PCWorld, but that share has been in free-fall in recent years. By late November of 2011, that number had dropped to 36 percent and by 2012, some enterprise segments reported that BlackBerry had only a seven percent share.
Undoubtedly, BlackBerry is holding on to the Pentagon's most recent comments that the new system isn't a gradual transformation away from its platform.
"The key takeaway is that it's a multi-vendor solution," Lt. Col. Damien Pickart said to AppleInsider in February. "We will have a DoD-wide device management system and a DoD-wide app storefront."
The most recent data found that BlackBerry's new Z10 smartphone isn't off to the rousing start that the company had hoped. According to Barron's, Pacific Crest's James Faucette said that Z10 inventory is above targeted levels as sales were likely hurt by newer models coming to market. The company was hoping that its new phones would stop the glut of customers switching to Android or iOS phones.
Whether or not the Pentagon's more inclusive smartphone policy represents one more nail in the coffin for BlackBerry is still unclear but regardless of how each side spins the news, allowing the more popular competitors to have a larger presence in a market it has historically dominated can't be positive news.
Posted-In: Analyst Color News Rumors Retail Sales Legal Events Analyst Ratings Tech Best of Benzinga
View Comments and Join the Discussion!