Is Facebook Morphing Into the Next MySpace?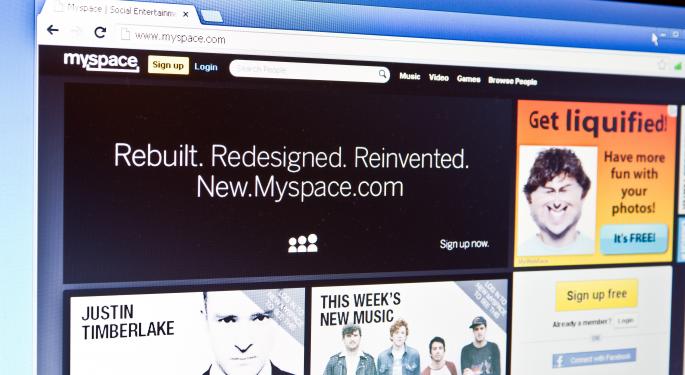 The headline in The Guardian UK, says it all: "Facebook (NASDAQ: FB) loses millions of users as biggest markets peak"
It's a fact that Facebook has lost users and independent data suggests the reason is that alternative social networks are attracting those users as they seek out new places to communicate and share.
Facebook remains the most important social network for U.S. teens, but Twitter is gaining, according to Piper Jaffray's March 2013 teen survey. Survey results suggest that among U.S. teens, 33 percent rank Facebook number one, with Twitter coming in a close second place with 30 percent.
This represents a change from the fall 2012 survey that had Facebook at 42 percent and Twitter at 27 percent. Instagram came in at 17 percent in the latest survey compared to 12 percent in the fall.
While this is ultimately a long-term problem for Facebook, according to Gene Munster, senior analyst at Piper Jaffray, Facebook owns Instagram, so the two could be viewed collectively. Cue Facebook collective sigh of relief. For now.
According to new media specialist Ian Maude at Enders Analysis, "The problem is that, in the US and UK, most people who want to sign up for Facebook have already done it."
Maude points to what he calls a "boredom factor" with Facebook in which people want to try something new. And teens aren't exactly excited about their parents sending them a friend request.
"Is Facebook going to go the way of MySpace?" he asks, adding, "The risk is relatively small, but that is not to say it isn't there."
Twitter isn't the only contender for a piece of the Facebook action. Mobile phone-based social networks, like Path, are also in the mix. Path, for example, founded by former Facebook employee Dave Morin, is gaining a million users a week, and has only just recently topped nine million – and counting.
Facebook does its own tracking as well and says much of the problem has to do with the fact that time spent sitting in front of computers is declining as people switch screen time to smartphones and tablets.
Investors will be anxious to hear how Facebook plans to respond to this mobile reality Wednesday when it reports on its performance for the March quarter. Shareholders will be particularly interested to learn how fast Facebook's mobile user base is growing, and whether advertising revenues are increasing at the same rate.
Facebook founder, Mark Zuckerberg, keenly aware of the need to pay attention to the mobile market, has begun a series of initiatives over the past year designed to appeal to smartphone users. The most significant is Facebook Home, which consists of software downloaded on to certain Android phones to feed news, photos, and advertising directly to the user's home screen.
At the time of this writing, Jim Probasco had no position in Facebook.
Posted-In: Dave Morin Enders AnalystAnalyst Color News Topics Tech Media General Best of Benzinga
View Comments and Join the Discussion!