Wal-Mart 'Goes to the Mattresses' Against Amazon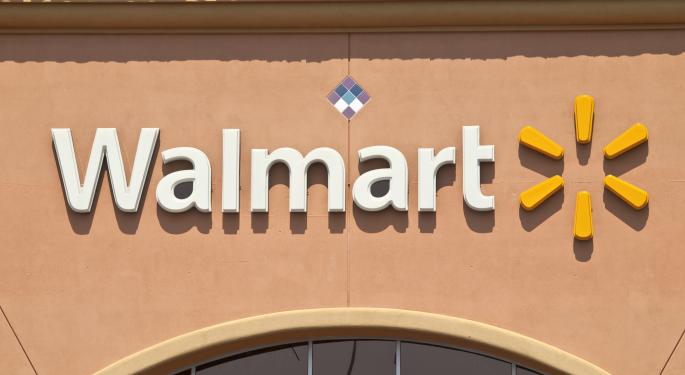 In the movie The Godfather, at one point Clemenza says, "That Sonny's runnin' wild. He's thinking of going to the mattresses already." Going to the mattresses, of course, means, "going to war."
For all intents and purposes, Wal-Mart (NYSE: WMT) is going to war with Amazon (NASDAQ: AMZN). With more than 10,000 stores worldwide and annual net sales over $466 billion, Wal-Mart is the king of retail.
Amazon's $61 billion in online sales seems insignificant by comparison, but it overshadows Wal-Mart's online revenue of $9 billion. And so, we go to the mattresses.
Amazon has been chipping away at old-style retailers with its Amazon Prime, a service that offers free two-day shipping of approved products. For now, at least in many cases, these sales are tax-free. As an added bonus, Amazon Prime offers free TV and movie streaming.
Wal-Mart recently announced that it would start using it stores as "online fulfillment centers" to get Internet orders to its customers faster. The company plans to install self-service lockers in stores that will hold goods until customers pick them up.
Amazon is already using lockers in Radio Shack (NYSE: RSH) stores, Staples (NASDAQ: SPLS), Rite Aid (NYSE: RAD), and convenience stores to hold purchases for consumers when the consumer doesn't want an order to come to their home.
Wal-Mart has countered with other services unavailable to Amazon customers. One allows shoppers to pay for online orders in the store with cash rather than paying online with a credit card.
By using local stores as fulfillment centers, Wal-Mart also hopes to offer same-day or next-day delivery at a low cost. Considering the fact that two-thirds of the U.S. population lives within five miles of Wal-Mart store, this could prove to be a very important plan for Wal-Mart.
Amazon is testing same-day delivery in some locations.
Wal-Mart's strategy, according to the Financial Times, seems to be one of expanding its customer base from households with annual income under $60,000 to those with income of $100,000 or more.
"We own what we own, and we're going after what we don't," said Neil Ashe, chief executive of Wal-Mart e-commerce, adding, "We can get to every customer in the world via e-commerce. It doesn't matter where they live or how much they earn."
Wal-Mart knows that higher-income customers do more of their shopping online. As a result, the company has invested heavily in its e-commerce division, including revamping its website, and now, offering lockers
"Clearly Wal-Mart is looking at and responding to what Amazon is doing," CorraTech's Harvey told E-commerce Times. "Wal-Mart is among the top e-commerce sites in the world, but it is not in Amazon's league."
As the online war continues, it appears a third party has entered the fray. The New York Times reports that Google (NASDAQ: GOOG), which has been experimenting with retail delivery, recently bought a start-up, BufferBox that provides e-commerce lockers.
Call Tempur-Pedic (NYSE: TPX). We need more mattresses.
Posted-In: Amazon Google radio shackAnalyst Color News Retail Sales Events Analyst Ratings Best of Benzinga
View Comments and Join the Discussion!