A Rundown of the Bad News for J.C. Penney in Just the Past Week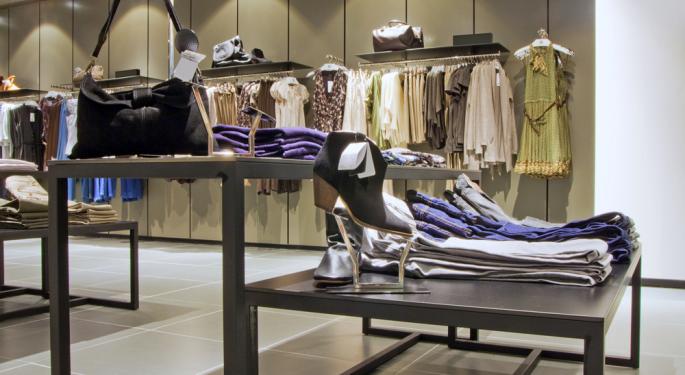 Last week, investors learned that, in 2012, J.C. Penney (NYSE: JCP) lost nearly $1 billion with sales dropping off by a staggering $4 billion.
Over the past five trading days, JCP stock has lost 35 percent of its value with major shareholder and JCP board member, Steven Roth, of Vornado Realty Trust dumping 10 million shares of his stock in one fell swoop.
Workforce pruning has begun with 2,200 people laid off in stores and district offices Wednesday, according to representative, Daphne Avilla in the Dallas Morning News.
Staff cuts "will not impact the store experience," Avilla said. "We're not cutting folks on the floors. And our hope is to later be in a position to build back up our workforce."
Meanwhile former Penney chairman and CEO Allen Questrom said the board needs to act and by "act" he indicated that it needs to replace CEO Ron Johnson.
Then there is the trial. The multilayered lawsuits involving Macy's (NYSE: M) , J.C. Penney, and Martha Stewart Living Omnimedia (NYSE: MSO) are convoluted enough. Now, the trial may be adjourned until April because of scheduling conflicts. To paraphrase Ms. Stewart's catch phrase, prolonging the agony is never "a good thing."
Wednesday, the parade of analyst downgrades began. The Dallas Morning News reported that Citi's top retail analyst, Deborah Weinswig, who visited Plano Tuesday and met with Johnson and other top executives, downgraded Penney to a neutral rating from a buy and titled her report "Wish I knew then what I know now."
Oppenheimer analyst Brian Nagel downgraded the stock after concluding that the company could go through all of its $900 million in cash this year and continue to post losses.
A year ago, CEO Johnson promised that Penney's transformation would be self-funded. That didn't happen. Sales of assets were necessary and more are likely in the year ahead according to analysts. JPMorgan analyst Matthew Ross said it will probably have to borrow money to keep building new shops.
There is one bit of potentially bright news on the horizon – although it could just as easily become another coffin nail. New York Supreme Court Justice Jeffrey Oing will decide, Friday, what, if any Martha Stewart sheets and towels Penney can sell starting in May when the retailer plans to have new home departments ready for shoppers.
J.C. Penney says it is developing "alternate plans" and will make a statement after the judge rules.
Posted-In: J.C. Penney CompanyAnalyst Color News Guidance Downgrades Rumors Events Analyst Ratings Best of Benzinga
View Comments and Join the Discussion!