Is American Eagle Ripe for Takeover?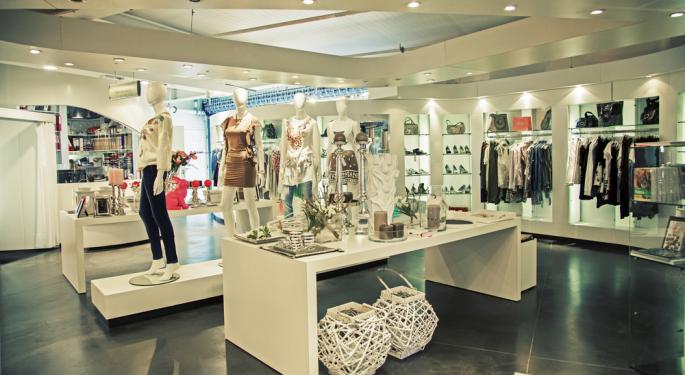 According to CNBC, yes. The improving economy is opening the pockets of companies and PE firms looking to deploy cash. Apparel retailer, American Eagle (NYSE: AEO) is on the short list of possible targets, M&A watchers say.
Citigroup analyst, Scott Chronert, says rising valuations, a stable economic outlook, and bargain-rate financing terms will provide impetus for small and mid-cap deals in 2013.
Citigroup analyzed company financials for positive free cash flow, low debt, and underperforming fundamentals relative to peer groups. Among the best private equity acquisition targets were Towers Watson (NYSE: TW), Gannett (NYSE: GCI), and American Eagle, along with several others.
On Wednesday, American Eagle closed down more than 10 percent due to a drop on weak Q1 outlook. The company said Q4 earnings rose 57 percent to 55 cents per share, but fell short of analyst estimates by a penny. Sales rose nearly 8 percent to $1.12 billion.
"In a competitive and volatile consumer environment, we drove a strong top line on leaner inventories, reduced markdowns, and achieved cost leverage," CEO Robert Hanson said.
And, the pruning continues. According to the Pittsburgh Business Times, AEO will close between 15 and 20 underperforming stores in 2013, while opening around 10 new stores in high profile, urban markets such as New York City and Miami.
American Eagle's strategy, moving forward, is to close between 25 and 40 underperforming stores a year, open between 10 and 20 new stores and increase the number of factory outlets.
CEO Hanson said there would be modest growth in square footage in North America but a focus on key markets and a more nationwide footprint.
AEO's Aerie, intimates and apparel brand stores have proven problematic. The company closed 19 stores in the fourth quarter alone and it's on track to close another 34 by the end of the fiscal.
Hanson indicated about 50 of the remaining 150 Aerie stores are on a watch list and long-range plans call for placement of the Aerie brand in existing American Eagle stores or side-by-side, depending on the location. Hanson also said Aerie would have more of an online presence.
AEO has a forward P/E of 12, pays a dividend of 2.1 percent, and the 18 analysts who cover the stock have a median price target of $25 on the shares. Over the past six months, the stock has underperformed the S&P by more than 15 percent.
Posted-In: Analyst Color CNBC Earnings News Guidance Dividends Rumors Technicals Best of Benzinga
View Comments and Join the Discussion!