Endo Pharmaceuticals has Everybody Interested as M&A Target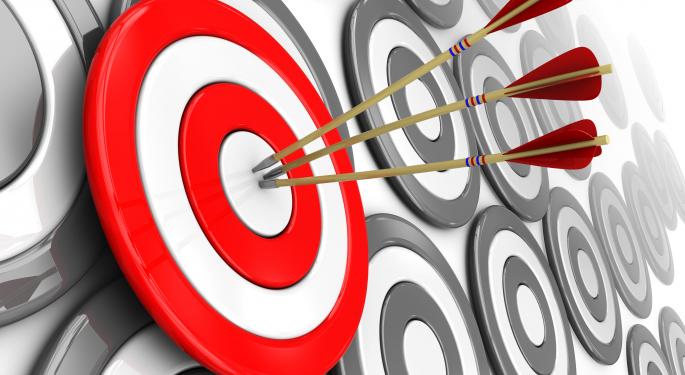 Remember the days of youth when everybody wanted to hang out with you? To many friends, too little time was how your life worked as a high school and college student. Endo Pharmaceuticals (NASDAQ: ENDP) likely feels that way.
Shares of this healthcare stock vaulted more than 10 percent in Wednesday trading on news that the company might be for sale and at least two other pharmaceutical companies might be interested.
Endo has a robust portfolio of drugs including well-known pain management drugs, Percocet and Opana, and Oncology drugs, Valstar and Vantas. According to the company's website it has at least 8 more drugs in its pipeline and manufactures generic and over the counter drugs along with medical devices.
The pain market is the cornerstone of the company. According to an Endo investor day presentation, the U.S. chronic pain market is valued at $14 billion. In 2012, Endo captured $1.8 billion in revenue from that division alone.
Despite the normal CEO, "we're the best in the business" lingo, over the past year, investors haven't shown signs of drinking the Endo Kool-Aid. The stock is down 15 percent over the past 52 weeks. Prior to Wednesday's move, the loss was 25 percent with the stock in an unfortunate downtrend with sell-side volume generally outpacing buy-side.
But even if investors took little interest in Endo, other pharma companies kept their collective eyes on it.
Reuters reported that two companies are in exploratory talks to purchase the company. Warner Chilcott (NASDAQ: WCRX) and Valeant Pharmaceuticals (NYSE: VRX) were named as sources but UBS noted that given the company's valuation, there could be a host of others that could bring an offer to the bargaining table.
But what about the two players already in the hunt? Warner Chilcott is the prime example of why trading around a takeover is a bad idea. In April, Reuters reported that the company was exploring the sale of the company and was in talks with potential buyers. Sound familiar?
The stock rocketed up only to drop 51 percent after the company essentially said, "we changed our mind." That landed it on the list you never want to be on—one of the biggest NASDAQ losers of 2012.
The company has a history of M&A including purchasing Proctor and Gamble's (NYSE: PG) pharmaceutical arm.
Valeant is a different story. Investors have bid the stock up more than 36 percent over the past 52 weeks. The $19 billion company hit a 52 week high on January 25th with shares up almost 9 percent in 2013 alone. The company is a specialty pharma company that develops and manufactures drugs in the neurology and dermatology markets as well as generics.
Take a lesson from the traders who had wounds to lick after the Warner Chilcott deal fell through. There are better ways to make a buck than trading M&A rumors.
Posted-In: endo pharmaceuticals valeant pharmaceuticals warner chilcottAnalyst Color News Rumors M&A Analyst Ratings Best of Benzinga
View Comments and Join the Discussion!