Barron's: Mattel Rally Could Stall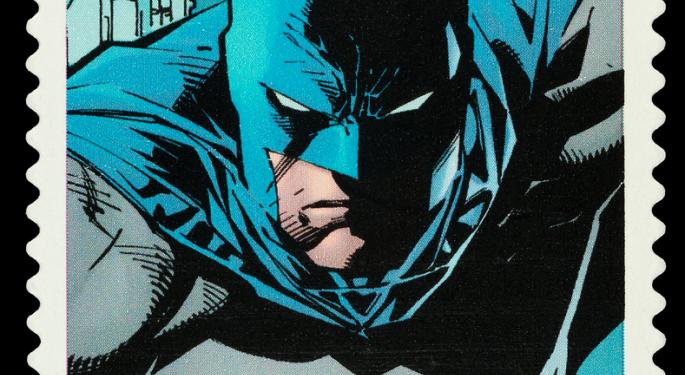 On Tuesday, toy maker Mattel (NASDAQ: MAT) released strong third-quarter earnings results, triggering a rally in the stock. Currently, the shares are sitting at new 52-week highs around $37.50.
The company reported net income of $365.9 million or $1.04 per share, an increase versus the $300.8 million or $0.86 per share, that Mattel reported in last year's third quarter. This exceeded Wall Street analysts consensus estimates of $0.99.
Net sales rose four percent to $2.08 billion which beat analysts' estimates of $2.07 billion.
Bryan Stockton, chief executive officer of the company stated, "We are pleased with our performance in the third quarter as it represents another quarter of building momentum in the marketplace through share gains and strong shipments across our portfolio of brands and countries."
Despite the strong results, however, Barron's suggested that secular trends in the toy interest could weigh on the company's future results. The author of the Barron's piece, Johanna Bennett, notes that Goldman Sachs analyst Michael Kelter warned investors on Monday that average toy spending is falling fast.
According to Kelter's estimates, the average American consumer is spending 30 percent less on traditional toys and games compared to a decade ago. Kelter has a Neutral rating on Mattel, but recently downgraded its competitor Hasbro (NASDAQ: HAS) to a Sell rating. He wrote that "MAT is executing particularly well right now; this said we maintain a sense of caution around the sustainability of these results in the current environment," in a note on Tuesday.
Kelter has also lowered his full-year earnings estimates on the stock for the next two years and cut his price target from $35 to $33 per share. Barron's notes that the company could be effected by any kind of financial crisis in Europe, where they generate between 20 to 30 percent of their revenues.
The brightest spot for the toy industry as a whole is emerging markets according to Goldman Sachs. In 2011, total global sales were $80 billion compared to $70 billion in 1998. Sales in the U.S. and Western Europe, however, dropped to $40 billion from $45 billion. The rise in total global sales was driven almost exclusively by emerging markets, while developed markets contracted.
The primary secular trend that could weigh on the toy industry going forward, and hurt stocks such as Hasbro and Mattel, is the transition towards more technology-focused entertainment, even for young children. Even infants are enamored with technological devices such as the iPhone. It would seem to make sense that younger and younger kids may transition to entertainment such as computers, video games and hand-held devices, thereby cutting into the toy-makers sales.
In many ways, this phenomenon likely explains why traditional toy sales have been falling in developed markets. While emerging markets have picked up the slack, it is only a matter of time before more technologically-focused entertainment becomes ubiquitous in these regions, even for small children.
Among Mattel's top brands are Batman, Barbie, Hot Wheels and Fisher-Price. These are undoubtedly iconic, strong brands, but investors should consider whether they will continue to thrive for years to come as the entertainment landscape for children continues to evolve. While companies such as Mattel and Hasbro have shown they can continue to do well even with sales declining in developed markets, what will be the effect when growth slows in other regions as technology becomes more ubiquitous?
Posted-In: Analyst Color Earnings Long Ideas News Short Ideas Price Target Economics Analyst Ratings Best of Benzinga
View Comments and Join the Discussion!