Will Pandora Sue Apple for Building a Clone?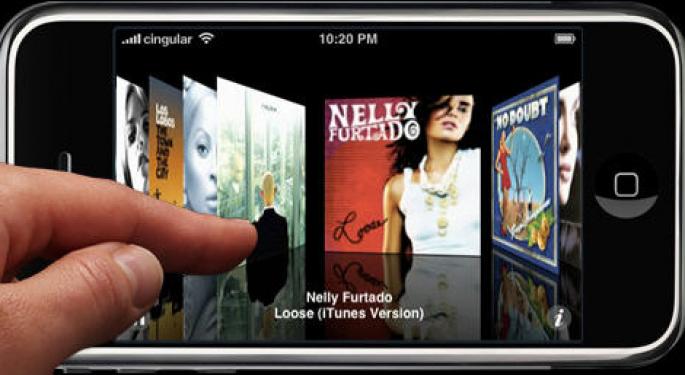 Apple (NASDAQ: AAPL) is expected to launch a Pandora (NYSE: P) clone in the coming year that will provide iTunes users with a streaming radio service. Is this a brilliant move by Apple or a lawsuit waiting to happen?
Apple co-founder Steve Jobs was famous for supporting the idea (if not the actual practice) of stealing. He happily quoted Pablo Picasso during a PBS interview, saying that while "good artists copy, great artists steal." He also said -- without quoting anyone else -- that Apple has "always been shameless about stealing great ideas."
It seems that the company, now led by CEO Tim Cook, intends to continue Jobs' legacy. According to The Wall Street Journal, Apple is exploring the possibility of building a Pandora clone. From a consumer perspective, it is unclear how this service would differ, though one can assume that it would be linked to iTunes and eliminate the annoying Genius recommendations. On the business side, however, Apple reportedly wants to acquire each license directly from the content holder. This could make the service much cheaper for the Mac maker to produce.
If that proves to be the only significant difference between the two services, investors might wonder if Apple is putting itself in a dangerous position legally. Now that the iPhone creator has shown the world that it will not allow anyone to copy its intellectual properties, the tech industry is out for blood. Some companies are even willing to stoop to new lows to sue Apple for patent infringement.
Regardless, investors should not expect Pandora to take legal action against Apple. Rich Tullo, Director of Research at Albert Fried & Company, told Benzinga that he believes Pandora's management team is "extremely focused on their business," not on lawsuits.
"Outside of their algorithms that they use to serve the music to you, the consumer, there's not a lot of IP around the website," said Tullo. "There may be some IP around the way they serve ads. But at the end of the day, I don't think that management is inclined to pursue an IP strategy at the expense of their core business. I think they'll just compete with Apple as they have with Google (NASDAQ: GOOG)."
Google launched its latest music service last fall. It has not performed very well.
"They've gone nowhere with it," said Tullo. "Apple is in a better position -- because of its relationship with the music industry -- to get better traction."
Still, Tullo said that he is hearing rumblings from channel checks that music producers "want a better deal with Spotify."
"The thing to remember about Pandora is that it's ubiquitous," he said. "It's not just an app on the iPhone. It's an app on Google (NASDAQ: GOOG) Android devices. Hopefully sometime soon it will be on Microsoft's (NASDAQ: MSFT) Windows Phone platform. When we look at Pandora, one of the key strengths about it is that it's not a proprietary platform, which allows it to generate 54 million active subscribers."
Tullo believes that Apple (which builds proprietary services) has the critical mass to make it work. "But I would argue, 'Is Android gonna open the door for an Apple music app on its products?'" Tullo questioned.
Follow me @LouisBedigianBZ
Posted-In: Albert Fried & Company AppleAnalyst Color News Rumors Legal Analyst Ratings Tech Best of Benzinga
View Comments and Join the Discussion!