Analyst Warns Of 2015 Bank Crisis (C, BAC, JPM, FAZ)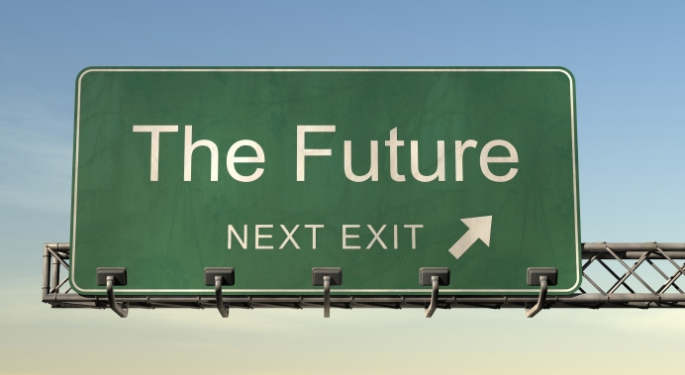 Just as the large United States banks make their recovery following the financial crisis of 2008, pessimistic analyst, Barrie Wilkinson, foresees another bank crisis in 2015, according to Bloomberg.
Wilkinson believes the problems creating the first financial crisis – loose monetary policy and trade imbalances - have not been addressed, according to the article. Wilkinson discusses his concerns in his report entitled "The Financial Crisis of 2015: An Avoidable History." Although banks are now subject to higher capital requirements, Wilkinson states that banks will take more risk in other areas because lower returns on equity are unacceptable.
Though most experts disagree with Wilkinson, including Canadian Finance Minister, Jim Flaherty, who believes the regulation reforms are adequate to prevent another crisis of this scale, according to the article.
Wilkinson's report said that bank executives and shareholders alike are accustomed to the high returns of the past, returns unlikely to have been earned without the significant risks that were taken. He advises that the banks need to do a better job of risk-monitoring.
Have the regulations in place actually solved the many issues that set the stage for the previous financial crisis? The Dodd-Frank Act created many new commissions and regulatory agencies in response to the crisis. How exactly will the new reforms prevent other loophole-mining or sneaky ways around the rules? That remains to be seen.
Pessimists like Wilkinson may consider shorting the various financials, such as Citigroup (NYSE: C), Bank of America (NYSE: BAC), or JP Morgan (NYSE: JPM). Another alternative would be to buy shares of Direxion Daily Financial Bear 3X Shares (NYSE: FAZ), an ETF that performs well when the financials perform poorly.
Disclosures: long C
Neither Benzinga nor its staff recommends that you buy, sell, or hold any security. We do not offer investment advice, personalized or otherwise. Benzinga recommends that you conduct your own due diligence and consult a certified financial professional for personalized advice about your financial situation.
Posted-In: Barrie Wilkinson BloombergAnalyst Color Politics Best of Benzinga
View Comments and Join the Discussion!