Americans Now Average Over $16,000 In Consumer Loans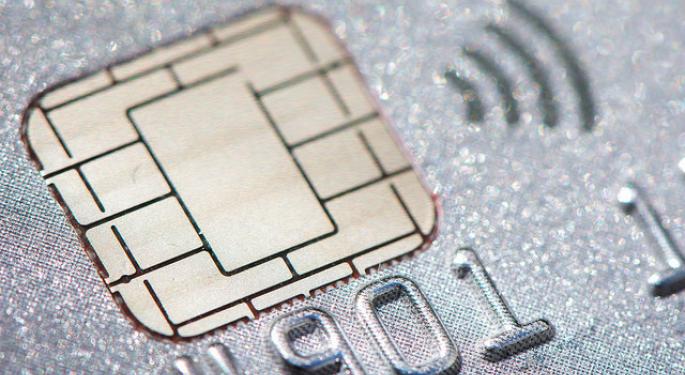 Got debt? U.S. households now hold on average $16,425 in credit card debt, according to new data from the Federal Reserve. That's up 10 percent from 2013 levels and totals nearly $1 trillion in credit card debt across the country. Bankers are cashing in on an average 18.76 percent in interest or $1,292 per household each year.
On average, men hold thousands of dollars more in credit card debt than women. And Generation X-ers are saddled with the most credit card debt among age groups. Americans also owe large sums of other consumer loans. Student loans now total $1.45 trillion while car loans amount to $1.09 trillion.
Without personal discipline, credit card debt can get out of hand, putting consumers in a deeper financial hole. Depending on your circumstances, a personal loan can be a better alternative than a credit card but, as they say, it's all about the details.
Lenders often increase the interest rate while you're in repayment or add various charges. Thus, it's important to know the terms and repayment schedule. Moreover, borrowers need to be able to pay their monthly obligations and ultimately repay the entire balance. That's because you'd be risking your assets when you take out a secured loan: The bank can repossess your collateral such as a house, car or other valuable goods.
As such, it's important to check the accuracy of your credit report because a bad credit score will increase your borrowing cost. Equifax, one of the three major credit bureaus, recently had its IT systems hacked and the security breach could affect as many as 143 million Americans.
A consumer loan can be beneficial if you are in a temporary financial bind, and if you have the expected future income to cover the liability. You probably shouldn't take out a loan if it'll keep you in a debt trap. Otherwise, the total amount of interest that you pay could far exceed the original balance. Variable interest rates could also expose you to much higher monthly payments if rates suddenly increase.
It's possible to obtain cheap rates but you first need to understand what you're getting into. Some lenders may promise a low rate in the beginning as part of a promotion and then significantly increase the rate after a certain grace period. The old switch and bait.
There are other risks for potential borrowers. You can be liable for high fees and a larger balance if you miss a payment. Some credit card companies even charge you for repaying early. Or a major credit bureau can lower your credit score if you completely pay off all your balances.
There's more. Some lenders will try to convince you to borrow a larger amount than you really need. What motivates them are larger interest payments that, should a borrower temporarily fail to pay on time, could result in the seizure of a collateral. Cash flow is nice but bankers love assets. So be on the lookout.
There can be positive considerations as well. For example, customer service is a factor for some borrowers. Moreover, some lenders may provide a grace period such as a few extra days to make payment without any penalties. Find a creditor who values your business and who's willing to work with you. Know your financial comfort zone and don't get over your head.
View Comments and Join the Discussion!