Is The Demise of Kids Charity Leaving Distrust of Charities' Financial Investment Risks?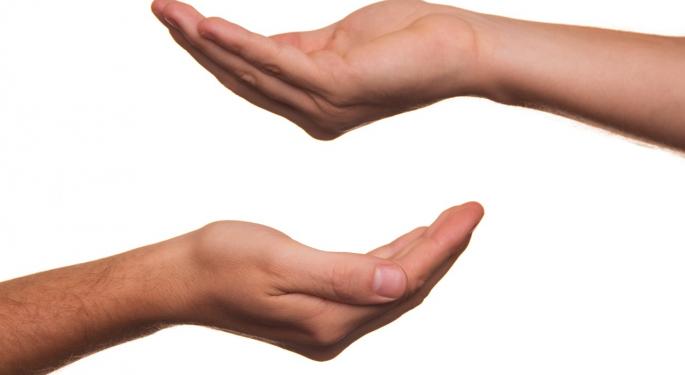 Following the sudden and currently unexplained demise of the Kids charity, founded and led by Camila Batmanghelidjh, the financial management of charities across the UK is set to come under scrutiny. The children's charity, founded in 1996, had received millions of pounds in hand-outs from different governmental parties, celebrity endorsers and public donations and yet has been announced bankrupt amidst outcries of financial mismanagement.
This is not the only complaint of the charity either; a former employee criticized the charity as "extremely overstaffed and hopelessly inefficient" while making claims that the organisation was driven by favouritism and workers would manipulate the children's satisfaction surveys. While a police investigation is also underway due to allegations of criminal behavior including drug and sexual abuse and assault, it is the declared financial disgrace that is the current focus.
With such scrutiny developing over one charity, it is only a matter of time before it is cast across other cases. As it currently stands, charities are fully entitled to make financial investments, much like businesses, unless the funds are intended to become profit, in which case it is classed as trading and must, therefore, be taxed. Estimations have set the minimum value of tax relief for the charitable sector at around £4.5bn. Yet due to cases such as Kids, where the purpose of monetary investments and profits are under fire, it is likely that this will become more difficult for benevolent organisations to benefit from.
While some investment means can be considered risky, as with any monetary investment opportunity, so long as the investments sought are within the ethos of the charity it is deemed appropriate. If such spending is deemed to have mixed motives however, the organisation stands to lose their reputation and trust of supporters.
Therefore, it is appropriate for a charity to buy properties for rental in order to achieve financial gain, or to offer loans instead of grants and re-purpose the interest so long as the incoming funds are then used within the ethical values and standing of the charity. If they are not, or mixed motive investments are suspected, the charity stands to lose supporters and the reputation that is essential to its existence. This does mean, however, that any misappropriation of funds that does happen is carefully covered up, much like is suspected with Kids charity.
The only claim that Batmanghelidjh accepts is that she was unable to raise enough money to keep the organization afloat, yet the financial incomings and outgoings being investigated suggests that there was sufficient funding. Most notably, grants worth millions of pounds from different governments over the past decade. And with so many individuals wanting to be seen giving money to charity, especially those that fund their own research, it is difficult to cover the financial history of an organization.
Following these revelations, the future of charitable organizations could face two outcomes: societal pressure stops individuals, companies and governments giving money to charity through fear that it will be misappropriated. Or, that the government implement regulations that make it too difficult for charities to continue as they are. Giving money to charity that focuses on medical research such as Leukaemia & Lymphoma Research is indispensable because existential funds are critical for their progress. This is a perfect example of where any financial investments can be deemed necessary, for any profit can be seen to go to furthering the research. Therefore, such important scientifically based causes should not be culled because of the misdeeds of others, and yet if stricter financial management processes are brought in they may need to be.
Sources:
https://www.gov.uk/how-to-invest-charity-money
http://www.telegraph.co.uk/news/politics/11799675/Reports-hailing-Kids-Companys-unique-work-funded-by-charity.html
http://www.telegraph.co.uk/news/uknews/11718694/Kids-Company-gives-out-flats-and-piles-of-money-to-teenagers.html
http://www.theguardian.com/social-care-network/2015/aug/12/kids-company-baff-closure-future-charities-childrens-services
The preceding article is from one of our external contributors. It does not represent the opinion of Benzinga and has not been edited.
View Comments and Join the Discussion!