Global Gluten-free Food Market - Size, Share, Global Trends, Company Profiles, Demand, Analysis, Research, Report, Opportunities, Segmentation and Forecast, 2014-2018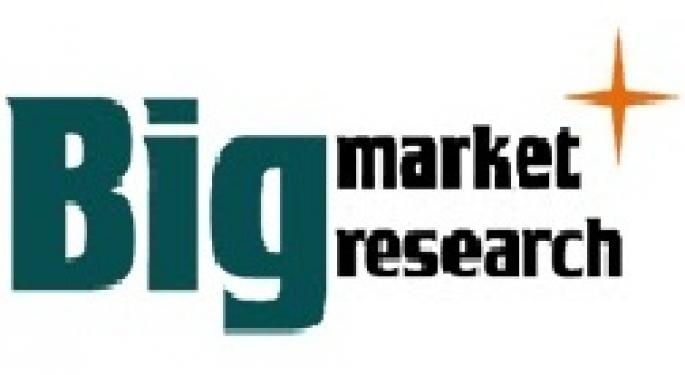 About Gluten-free Food
Gluten is a protein composite primarily found in wheat, barley, rye, and triticale. Gluten-free food is either free of ingredients that contain gluten or does not contain grains that are gluten rich. A gluten-free diet is the only medically recognized diet for patients suffering from celiac disease. Also, gluten-free food is healthy to consume and good for the digestive system. Consequently, demand for gluten-free food is increasing among the health-conscious population across the globe.
To Get More Details: http://www.bigmarketresearch.com/global-gluten-free-food-2014-2018-market
TechNavio's analysts forecast the Global Gluten-free Food market on the basis of revenue and volume will grow at a CAGR of 11.45 percent and 9.91 percent, respectively, over the period 2013-2018.
Covered in this Report
The Global Gluten-free Food market can be divided into six segments: Bakery and Confectionery; Dairy Products; Condiments, Seasoning, and Spreads; Desserts and Ice Cream; Ready Meals; and Others. It can also be segmented on the basis of distribution channel into Natural Sales and Conventional Retailers.
TechNavio's report, the Global Gluten-free Food Market 2014-2018, has been prepared based on an in-depth market analysis with inputs from industry experts. The report covers North America, Europe, the APAC region and the ROW; it also covers the Global Gluten-free Food market landscape and its growth prospects in the coming years. The report also includes a discussion of the key vendors operating in this market.
Key Regions
• North America
• Europe
• APAC
• ROW
Key Vendors
• Amy's Kitchen Inc.
• Boulder Brands Inc.
• General Mills Inc.
• The Hain Celestial Group Inc.
Other Prominent Vendors
• Alara Wholefoods Ltd.
• Aleias Gluten Free Foods LIC
• Big Oz Industries Ltd.
• Blue Diamond Growers Inc.
• Bob's Red Mill Natural Foods Inc.
• Domino's Pizza Inc.
• Doves Farm Foods Ltd.
• Dr. Schär AG/SpA
• Enjoy Life Natural Brands LLC
• Farmo SpA
• Food For Life Baking Co. Inc.
• Food Should Taste Good Inc.
• French Meadow Bakery
• Genius Foods Ltd.
• Hero Group AG
• H.J. Heinz Co.
• Kay's Naturals Inc.
• Kelkin Ltd.
• Kellogg Co.
• Mary's Gone Crackers Inc.
• Nature's Path Foods Inc.
• Noel Alimentaria SAU
• Norside Foods Ltd.
• OY Moilas GF Ltd.
• Pamela's Products Inc.
• Pedon Group Srl
Key Market Driver
• Increasing Incidence of Celiac Disease.
• For a full, detailed list, view our report.
Key Market Challenge
• Threat of Cross-contamination.
• For a full, detailed list, view our report.
Key Market Trend
• Increasing Demand for Bakery and Confectionery Products.
• For a full, detailed list, view our report.
Key Questions Answered in this Report
• What will the market size be in 2018 and what will the growth rate be?
• What are the key market trends?
• What is driving this market?
• What are the challenges to market growth?
• Who are the key vendors in this market space?
• What are the market opportunities and threats faced by the key vendors?
• What are the strengths and weaknesses of the key vendors?
You can request one free hour of our analyst's time when you purchase this market report. Details are provided within the report.
Enquiry About Report @ http://www.bigmarketresearch.com/report-enquiry/17891
The following article is from one of our external contributors. It does not represent the opinion of Benzinga and has not been edited.
View Comments and Join the Discussion!