International Heat Transfer Fluids Market Overview, Trends & Forecasts to 2019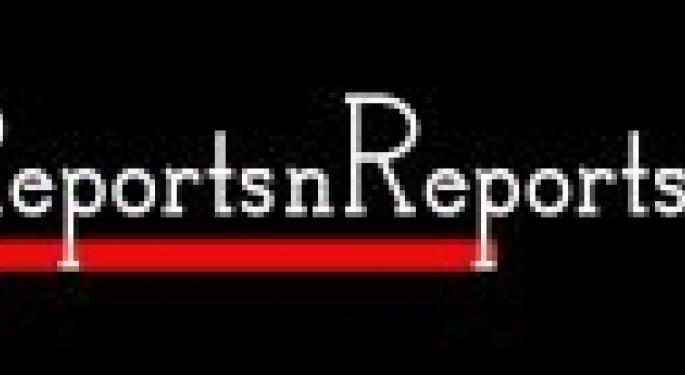 Heat Transfer Fluids Market by Type (Mineral Oils, Silicone & Aromatics, PAG & Glycol Fluids, & Others), by Application (Oil & Gas, Chemical, CSP, Manufacturing Processes, Bio-Diesel, & Pharmaceutical), by Geography - Trends & Forecasts to 2019
Heat transfer fluids have found a wide acceptance in various industries, because of their distinguished properties. Based on application areas, the market of heat transfer fluids can broadly be segmented into oil & gas, concentrating solar power, chemical industry, manufacturing processes, pharmaceuticals, bio-diesel production, and others. Though oil & gas and concentrating solar power markets are the major applications and serve an array of industries for their various properties and performance advantages, silicone & aromatics is an emerging market and the demand for the same is growing at a good pace.
Europe is the biggest market of heat transfer fluids, consuming nearly one third of its total global demand. Asia-Pacific is the fastest-growing market after RoW. There is a lot of scope in the Asia-Pacific market due to strong and growing manufacturing and industrial base, which are the major end consumers of heat transfer fluids. Additionally, need for high performance material for high temperature applications is pushing the demand for premium quality heat transfer fluids at a considerable pace in the region. With the emerging technological developments and innovations in the region, the demand growth for heat transfer fluids may further augment at a high pace.
Currently, the penetration of heat transfer fluids is increasing in the concentrating solar power and oil & gas industries at a very high pace around the globe. The oil & gas industry is strong in all the regions while the chemical processing industry demand is traditional and dominant. On the other hand, upcoming trend of heat transfer fluids property modification based on specific requirements is the major opportunity in the market, and technological developments and innovations are identified as key strategies to capitalize on this opportunity.
Complete report available@ http://www.reportsnreports.com/reports/206088-global-heat-transfer-fluid-market-thermic-fluid-high-temperature-synthetic-heat-transfer-fluids-by-product-type-mineral-oils-silicone-aromatics-pag-glycol-based-products-others-applications-geography-forecasts-to-2017.html
This study on this market estimates the global demand for heat transfer fluids and market value for 2013 and projects the expected demand and market value of the same by 2019. As a part of the quantitative analysis, the study segments the global market by form, application, and end industry at country level with current market estimation and forecast to 2019. The countries covered in the report are U.S., Canada, Spain, Germany, Italy, France, China, India, Japan, and Saudi Arabia. The segmentation by type includes mineral oils, silicone & aromatics, PAG & glycol-based fluids and others. The market based on applications is segmented into oil & gas, concentrating solar power, chemical industry, manufacturing processes, pharmaceuticals, bio-diesel production, and others.
Furthermore, as a part of the qualitative analysis, the research provides report with a comprehensive review of the major market drivers, restraints, opportunities, winning imperatives, and key issues in the market. It also includes the company profiling and competitive strategies adopted by various market players including The Dow Chemical Company (U.S.), Honeywell international Inc. (U.S.), BASF SE (Germany), Chevron Corporation (U.S.), ConocoPhillips (U.S.), and ExxonMobil Corporation (U.S.).
Inquire For Discount (Single User Report Price US $4650)@
http://www.reportsnreports.com/contacts/discount.aspx?name=206088
Table of Contents
1 Introduction
2 Executive Summary
3 Premium Insights
4 Market Overview
5 Market Analysis, By Type
6 Market Analysis, By Application
7 Market Analysis, By Geography
8 Competitive Landscape
9 Company Profiles
9.1 Exxon Mobil Corporation
9.2 the Dow Chemical Company
9.3 Honeywell International Inc
9.4 BASF SE
9.5 Chevron Corporation
9.6 Conocophillips
9.7 Indian Oil Corporation Ltd
9.8 Hindustan Petroleum Corporation Limited
9.9 Bharat Petroleum Corporation Limited
9.10 Huntsman Corporation
Purchase a copy of this report (Single User Report Price US $4650)@
http://www.reportsnreports.com/purchase.aspx?name=206088
About Us:
ReportsnReports.com provides market research reports to industries, individuals and organizations with an objective of helping them in their decision making process. Our library of 400,000+ industry & country research reports covers 5000+ micro markets. This comprehensive collection of market research reports include market share analysis, industry analysis, information on products, countries, market size, trends, business research details and much more. Our research specialists & industry experts, through our market research offerings, ensure we deliver on all your business & industry research requirements - first time and every time!International Heat Transfer Fluids Market Overview, Trends & Forecasts to 2019
The preceding article is from one of our external contributors. It does not represent the opinion of Benzinga and has not been edited.
View Comments and Join the Discussion!