Flue Gas Desulfurization Systems & Services Market By Type & Application Forecasts to 2019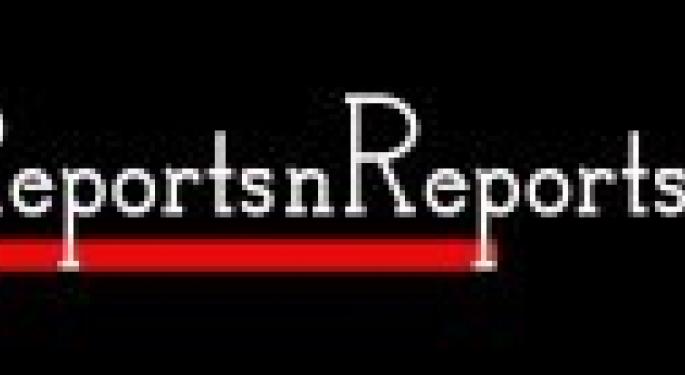 Flue Gas Desulfurization Systems & Services Market by Type (Wet FGD, Dry FGD, and others), by Application (Cement Manufacture, Chemical, Power Generation, Iron & Steel, and Others) - Global Trends & Forecasts to 2019
The global FGD systems and services market has witnessed a significant growth in the past few years and this stable growth is estimated to continue in the coming years. Stringent governmental regulations and increasing number of coal-fired plants will be the key influencing factors for the global FGD market.
The FGD market is experiencing enormous growth which is expected to continue in the near future, mainly driven by the high growth region– Asia-Pacific. A considerable amount of developments took place in this region. Asia-Pacific is the main FGD market, and accounted for more than 50% of the total FGD market in 2013. It is expected to boost the overall FGD systems and services market, mainly due to high growth of coal-fired power plants in China and India. The growth of FGD systems market in this region is also the result of industrial air pollution control regulations. The recent 12th Five Year Plan in China strengthened the regulations on industrial air pollution. In India, the FGD systems market has a huge potential of growth, if impending sulfur dioxide control regulations are imposed.
Power generation is the largest application segment of FGD systems and services. It held more than half the market share in the year 2013. Power generation relies mainly on combustion of coal for generation of electricity. The combustion of fossil fuels generates huge amounts of harmful pollutants. These pollutants have adverse effects on human health and the environment. Hence, the regulations for control of industrial air pollution are being implemented and strengthened in many countries.
Complete report available@ http://www.reportsnreports.com/reports/280651-flue-gas-desulfurization-systems-services-market-by-type-wet-fgd-dry-fgd-and-others-by-application-cement-manufacture-chemical-power-generation-iron-steel-and-others-global-trends-forecasts-to-2019.html
This research report categorizes the global market for FGD systems and services on the basis of types, applications, and geography along with forecasting revenues and analyzing trends in each of the submarkets. The FGD market is segmented on the basis of types namely Wet FGD, Dry FGD, and others. The FGD systems market is segmented on the basis of industry applications such as cement manufacture, chemicals, iron & steel, power generation and others. The market is classified on the basis of geography as Asia-Pacific, Europe, North America, and Rest of the World. Each segment is further analyzed and the revenues have been forecasted. It aims to project growth of the global market of FGD systems and services till 2019. The market research study provides a detailed qualitative and quantitative analysis of the global FGD systems and services market. The study involved analysis of information gathered from various secondary and primary sources.
Competitive scenarios of the major players in the FGD systems market have been studied in detail. The leading players in the industry have also been profiled with their recent developments and other strategic industry activities. These major players include key FGD systems manufacturers such as Alstom SA (France), Babcock & Wilcox Co. (U.S.), FLSmidth & Co. A/S (Denmark), and Mitsubishi-Hitachi Power Systems (Japan).
Inquire For Discount (Single User Report Price US $4650)@
http://www.reportsnreports.com/contacts/discount.aspx?name=280651
Table of Contents
1 Introduction
2 Executive Summary
3 Premium Insights
4 Market Overview
5 Market Assesment, By Type
6 Market Assesment, By Application
7 Market Assesment, Geography
8 Competitive Landscape
9 Company Profiles
9.1 Mitsubishi-Hitachi Power Systems
9.2 Alstom Sa
9.3 Babcock & Wilcox Co.
9.4 Burns & Mcdonnell Inc.
9.5 China Enviroment Ltd.
9.6 Clyde Bergmann Power Group International Ltd.
9.7 Flsmidth & Co. A/S
9.8 Guodian Technology and Environment Group
9.9 Marsulex Environmental Technologies Corporation
9.10 Siemens AG
Purchase a copy of this report (Single User Report Price US $4650)@
http://www.reportsnreports.com/purchase.aspx?name=280651
About Us:
ReportsnReports.com provides market research reports to industries, individuals and organizations with an objective of helping them in their decision making process. Our library of 400,000+ industry & country research reports covers 5000+ micro markets. This comprehensive collection of market research reports include market share analysis, industry analysis, information on products, countries, market size, trends, business research details and much more. Our research specialists & industry experts, through our market research offerings, ensure we deliver on all your business & industry research requirements - first time and every time!
The preceding article is from one of our external contributors. It does not represent the opinion of Benzinga and has not been edited.
View Comments and Join the Discussion!