Worldwide Automotive Sensor Market worth $35.78 Billion by 2022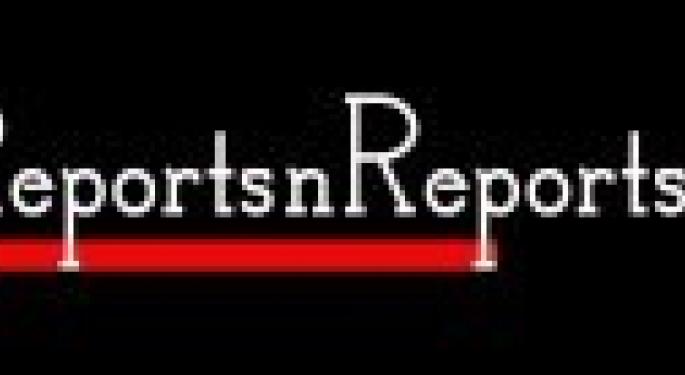 Automotive Sensor Market by Product (Pressure, temperature, level, speed, MEMS, oxygen, Nox), Application (powertrain, safety & control, vehicle security, alternative fuel, telematics) and Geography - Forecast & Analysis to 2013 - 2022
Automotive sensor market is mainly governed by pressure, temperature, magnetic, oxygen, and level/position sensors. The demand for these sensors has increased especially in the applications like powertrain, safety and controls and alternative fuel vehicles. The rise in demand is primarily due to the change in government standards and demand patterns of the end users. The temperature and pressure sensors are the mature markets as compared to oxygen sensors and speed sensors. The growth of Anti-lock Braking System (ABS) in developing markets such as India, China, and Brazil is expected to boost the demand for speed sensor in the coming future. Large parts of sensors are used in powertrain application as it is very important part of a vehicle with lot of complex process.
Technological developments have played a major role in the growth of the automotive sensor market worldwide. Automotive industry is known for developing new applications and it will continue the trend leaving space for the development of new sensor technologies. For example, a Micro-Electro-Mechanical Systems (MEMS) sensor technology is an example for new applications such as; pressure sensing in TPMS (Tire Pressure Monitoring Systems), inertial sensors, and flow sensors.
In terms of geographical segmentation of the automotive sensor market,Americas, Europe and Asia-Pacific are the major regions. Asia-Pacific, mainly China, India, and Japan are the major countries offers huge growth opportunities for automotive sensors manufacturers. In Europe, the U.K. and Germany are the two major markets. The ever increasing application areas of the sensors in different automotive applications are encouraging the companies to take advantage of huge growth opportunities offered by the automotive sensor market. Some of the major companies present in this market includes:Analog Devices (U.S.), Denso Corporation (Japan), Infineon Technologies (Germany), Measurement Specialties (U.S.), Robert Bosch Gmbh (Germany), Sensata Technologies (U.S.), and Texas Instruments (U.S.)among others.
Complete report available@ http://www.reportsnreports.com/reports/286899-automotive-sensor-market-by-product-pressure-temperature-level-speed-mems-oxygen-nox-application-powertrain-safety-control-vehicle-security-alternative-fuel-telematics-and-geography-forecast-analysis-to-2013-2022.html
Key Take Aways
Estimated overall automotive sensor market size in terms of revenue as well as shipments forecasts from 2014 to 2022
Qualitative as well as quantitative analysis of the marketin terms of different market segments, namely: product, application, and geography
Market dynamics that comprises all the major market driving factors, restraints and opportunities with detailed value chain and Porter's five force analysis
Major stakeholders in the market and company landscape section that consists of company profiles, market share analysis of major players for all applications and product types
Analysis of key growth strategies adopted by major players such as product launches/developments, mergers, partnerships, collaborations and others
Geographical analysis of the global automotive sensor market for Americas, Europe, Asia-Pacific and Rest of the World. This analysis also includes; the country wise forecasts in terms of revenues and shipments
Inquire For Discount (Single User Report Price US $4650)@
http://www.reportsnreports.com/contacts/discount.aspx?name=286899
Table of Contents
1 Introduction
2 Executive Summary
3 Market Overview
4 Product Market
5 Application Market
6 Alternative Fuel Vehicles
7 Geographical Analysis
8 Competitive Landscape
9 Company Profiles
9.1 Analog Devices
9.2 Asahi Kasei Corporation
9.3 ATI Industrial Automation
9.4 Denso Corporation
9.5 Freescale Semiconductor
9.6 Ge Measurement & Control Solutions
9.7 Infineon Technologies
9.8 Maxim Integrated
9.9 Measurement Specialties
9.10 Robert Bosch GMBH
9.11 Sensata Technologies
9.12 Tekscan
9.13 Texas Instruments
Purchase a copy of this report (Single User Report Price US $4650)@
http://www.reportsnreports.com/purchase.aspx?name=286899
About Us:
ReportsnReports.com provides market research reports to industries, individuals and organizations with an objective of helping them in their decision making process. Our library of 400,000+ industry & country research reports covers 5000+ micro markets. This comprehensive collection of market research reports include market share analysis, industry analysis, information on products, countries, market size, trends, business research details and much more. Our research specialists & industry experts, through our market research offerings, ensure we deliver on all your business & industry research requirements - first time and every time!
The preceding article is from one of our external contributors. It does not represent the opinion of Benzinga and has not been edited.
View Comments and Join the Discussion!