Smart Homes Market by Systems, Services and Mode of Delivery - Global Forecast to 2020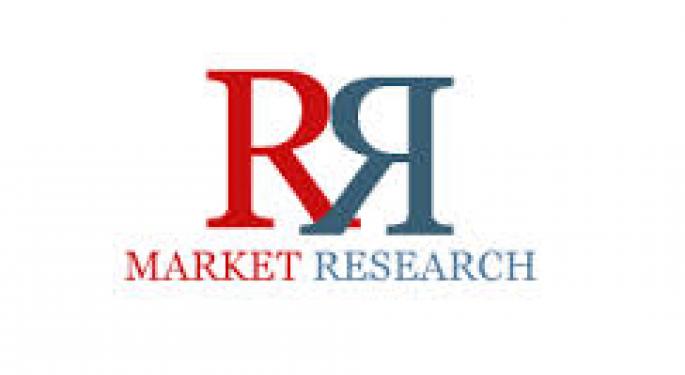 Smart Homes Market – by Products (Security, Access, Lighting, Entertainment, Energy Management Systems, HVAC, and Ballast & Battery Pack), Services (Installation & Repair, Renovation & Customization) and Geography – Analysis & Global Forecast (2013 – 2020)
Smart homes refers to a residence equipped with computing and information technology devices that anticipate and respond to the needs of the residents; thus, working towards enhancing their comfort, convenience, security, and entertainment through the upgradation of technology within the home. The concept of smart homes has been in picture since a long time; such homes have always been a dream of homeowners and, presently, a lot of developments and regulatory initiatives are taking place with regards to the same.
The growth of the market in the coming years is expected to be remarkable, with the revenue growth estimated to reach $51.77 billion by 2020, at an estimated CAGR of 17.74% from 2013 to 2020. The major players in this industry are Siemens AG (Germany), Schneider Electric S.A. (France), ABB Ltd. (Switzerland), Ingersoll-Rand PLC (Ireland), Tyco International Ltd. (Switzerland), Emerson Electric Co. (U.S.), Legrand S.A. (France), Crestron Electronics, Inc. (U.S.) , Lutron Electronics, Inc. (U.S.), Control4 Corporation (US), and more.
The major drivers for the smart homes market include energy saving, increasing ageing population, regulatory initiatives by governments, and more. The introduction of smart meters to conserve energy is another growth opportunity for the smart homes market. Also, the smart electronic devices such as washing machine, refrigerators, air-conditioner, vacuum cleaner, smart TV, and the likes are going to drive the market. Moreover, major restraints like lack of standardization and high initial costs and their impact analysis are also covered under this report.
Complete report available @ http://www.rnrmarketresearch.com/smart-homes-market-by-products-security-access-lighting-entertainment-energy-management-systems-hvac-and-ballast-battery-pack-services-installation-repair-renovation-customization-market-report.html.
The report covers the market by products, services, and geography of the smart homes; it provides detailed analysis of the current market scenario and the estimation till the year 2020. The security control and entertainment systems are driving the smart homes market. The market is already progressing well in the developed countries,and is expected to grow well even in the developing nations due to the regulatory initiatives from the governments and the increased consumer interest in managing energy consumption.
This report describes the value chain for smart homesmarket by considering all the major stakeholders in the market and their role analysis. The report also provides a detailed scrutiny of the Porters five force analysis for the market. All the five major factors in these markets have been quantified using the internal key parameters governing each of them.
North America, currently, leads the market share as this region has the maximum adoption. APAC is the emerging market for smart homes and has the highest growth rate amongst all the geographic regions. It is estimated that the APAC market will increase at a CAGR of 19.81% from 2013 to 2020.
This report covers recent developments in the industry, such as; ABB Ltd. (Switzerland)acquiredNewron System S.A. (France) in August 2013, and Legrand S.A. (France) acquiring NuVo Technologies (U.S.) in November 2012.Several other recent developments and updated information about acquisitions, mergers, and new product launches and agreements conducted recently are also discussed in the report.
This report profiles companies that are the major players, and active in this market. The report provides the competitive landscape of the players, which covers the key growth strategies followed by all the major players.
Inquire For Discount @ http://www.rnrmarketresearch.com/contacts/discount?rname=119473. (Original Price US $4650 for single user)
List Of Figures
Figure 1 Markets Covered For Analysis 36
Figure 2 Market Research Methodology 38
Figure 3 Market Size Estimation 39
Figure 4 Marketcrackdownand Data Triangulation 40
Figure 5 Global Smart Homes Market Segmentation 58
Figure 6 Evolution Of Smart Homes Market 59
Figure 7 Hierarchy Of Smart Homes 61
Figure 8 Smart Home Priorities Of Target Groups 62
Figure 9 Comparative Analysis Of Protocols/Technologies 63
Figure 10 New Technologies With Applications In Smart Homes 64
Figure 11 Comparison Of Retrofit And Newly Built Homes 65
Figure 12 Basic Structure Of Smart Home 66
Figure 13 Industry & Research Organizations 68
Figure 14 Cedia Regional Trade Shows 69
Figure 15 Techhome Rating Systems (Thrs) 71
Figure 16 Timeline Of Cenelec Smart Home Roadmap (Shr) Project 73
Figure 17 Dlna Protocols Suite 75
Figure 18 Dlna Certified Device Classes 76
Figure 19 Caba Councils 80
Figure 20 Smart Homes Market Value Chain Analysis 83
Figure 21 Smart Home Industry Value Chain Analysis 85
Figure 22 Smart Homes Ecosystem 87
Figure 23 Smart Homes Data Process Chain 89
Figure 24 Smart Homes Market: Impact Analysis Of Market Drivers, 2013 – 2020 91
Figure 25 Smart Homes Market: Impact Analysis Of Market Restraints, 2013 – 2020 94
Figure 26 Smart Homes Market: Impact Analysis Of Market Opportunities, 2013 – 2020 98
Figure 27 Porter's Analysis For The Smart Homes Market 101
Figure 28 Bargaining Power Of Suppliers In Smart Homes Market 102
Figure 29 Bargaining Power Of Buyers In Smart Homes Market 103
Figure 30 Threat Of New Entrants In Smart Homes Market 104
Figure 31 Threat Of Substitutes In Smart Homes Market 105
Figure 32 Degree Of Competition In The Smart Homes Market 106
Figure 33 Market By Products – Classification 108
Figure 34 Impact Analysis Of Market Drivers On Security Control 111
Figure 35 Impact Analysis Of Market Restraints On Security Control 113
Figure 36 Access Control Systems 124
Figure 37 Impact Analysis Of Market Drivers On Access Control 126
Figure 38 Impact Analysis Of Market Restraints On Access Controls 127
Figure 39 Lighting Control System 138
Figure 40 Impact Analysis Of Market Drivers Onlighting Control 141
Figure 41 Energy Generation V/S Cost 143
Figure 42 Impact Analysis On Market Restraints Of Lighting Control 144
Figure 43 Multi-Media Room Controller 156
Figure 44 Impact Analysis Of Market Drivers On Entertainment Systems 157
Figure 45 Impact Analysis Of Market Restraints On Entertainment Systems 158
Figure 46 Traditional Meters Vs Smart Meters 170
Figure 47 Impact Analysis Of Market Drivers On Energy Management Systems 171
Figure 48 Impact Analysis Of Market Restraints On Energy Management Systems 172
Figure 49 Impact Analysis Of Market Drivers On Home Health Systems 183
Figure 50 Impact Analysis Of Market Restraints On Home Health Systems 184
Figure 51 Global Home Health Systems Market, By Revenue, 2013 - 2020 ($Million) 186
Figure 52 Impact Analysis Of Market Drivers On Hvac Control 196
Figure 53 Impact Analysis Of Market Restraints On Hvac Control 197
Figure 54 Smart Homes Service Evolution 217
Figure 55 Renovation & Customization Process 219
Figure 56 A Simple Gsm/Hspa Network Set-Up 224
Figure 57 A Simple Dali Network Setup 225
Figure 58 A Simple Lonworks Setup 227
Figure 59 A Simple Home Pna Setup 229
Figure 60 Enocean Products And Services 233
Figure 61 Smart Homes Market By Geography: Tree Structure 236
Figure 62 Key Growth Strategies, 2012 251
Figure 63 Market Rankings Analysis, 2012 252
Figure 64 Abb Ltd: Swot Analysis 297
Figure 65 Products Division By Automation Control Technology Partners (Actp), Inc. 305
Figure 66 Alertme Ltd.: Products & Services 308
Figure 67 Cytech Technology Pte Ltd: Products 334
Figure 68 Home Automation Products Division 338
Figure 69 Emerson Electric Co. Product Offerings 342
Figure 70 Ener-G Controls Ltd: Products & Services 349
Figure 71 Fortrezz, Llc.: Products 353
Figure 72 Ingersoll-Rand Plc's Major Business Segments 368
Figure 73 Ingersoll-Rand Plc: Swot Analysis 372
Figure 74 Mi Casa Verde, Inc.: Products & Services 389
Figure 75 Business Segments Of Schneider Electric S.A. 399
Figure 76 Schnieder Electric S.A.: Swot Analysis 403
Figure 77 Siemens Ag Operating Business Segment 406
Figure 78 Siemens Ag: Swot Analysis 410
Figure 79 Smarthome, Inc.: Products And Services 418
Figure 80 Teletask: Product Segments 421
Figure 81 Tyco International Ltd. Business Segment Division 427
Figure 82 Tyco International Ltd: Swot Analysis 430
Figure 83 Products & Services By Vivint, Inc. 445
Purchase a copy of this report @ http://www.rnrmarketresearch.com/contacts/purchase?rname=119473.
The preceding article is from one of our external contributors. It does not represent the opinion of Benzinga and has not been edited.
View Comments and Join the Discussion!