Molecular Spectroscopy Market to touch $5.9 Billion by 2018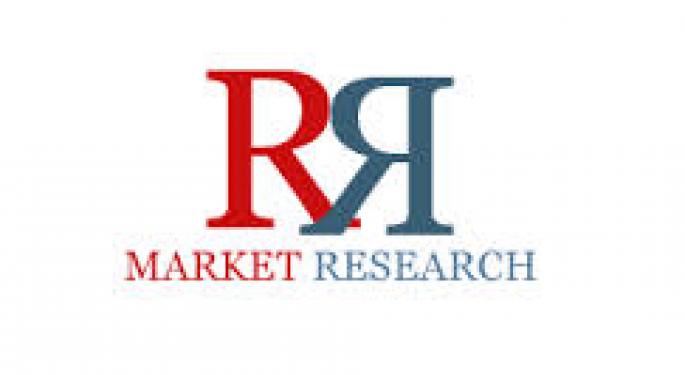 Molecular Spectroscopy Market by Technology [NMR (FT, Continuous Wave), UV-Visible (Photodiode Array, Handheld), IR (Terahertz, Benchtop), NIR (FT-NIR) Raman (SERS, TERS, FT Raman)] & by Application (Pharmaceutical, Food) – Forecast to 2018
Over the years, the molecular spectroscopy market, comprising instruments, consumables, and services, has witnessed various technological advancements. These advancements have led to a growth in the number of molecular spectroscopy applications. Molecular spectroscopy is increasingly being used in drug discovery and development, metabolomics and biomarkers research, and diagnostics. However, the high cost of instruments and the need for skilled professionals to operate these highly sophisticated systems are the factors that are hindering the growth of this market.
The NMR Spectroscopy segment has the largest share in the molecular spectroscopy market, due to its wide usage in application areas including pharmaceuticals, biotechnology and biopharmaceuticals, food and beverage testing, environmental testing, and in research institutes. The pharmaceutical segment is the largest segment in the molecular spectroscopy application market. This can be attributed to the increasing necessity to improve drug safety and efficacy, along with significantly reducing costs associated to the drug discovery and development process.
Complete report available @ http://www.rnrmarketresearch.com/molecular-spectroscopy-market-by-technology-nmr-ft-continuous-wave-uv-visible-photodiode-array-handheld-ir-terahertz-benchtop-nir-ft-nir-raman-sers-ters-ft-raman-by-application-market-report.html.
In the years to come, the molecular spectroscopy market is expected to experience the highest growth in the Asian region, especially in China and India. These countries will serve as new revenue pockets for players in the molecular spectroscopy market. The high growth in these regions can be attributed to various factors such as the improved funding scenario and collaborations of key players with complimentary companies as well as academic research institutes. Furthermore, Brazil, Mexico, and the African region are projected to witness significant growth in the molecular spectroscopy market. The U.S. and Europe are mature molecular spectroscopy markets. New applications in diagnostics fields, applied markets, and technological advancements are expected to propel the demand in these regions. The RoW region includes Latin America, Africa, the Middle East, and the Pacific countries. These markets are slated to grow at a steady pace. However, the countries in these regions are increasing their focus on research, owing to which these regions can be considered as potential high-growth regions.
The global molecular spectroscopymarket has high competitive intensity as there are many big and small firms with similar product offerings. These companies adopt various strategies (innovation, acquisitions, and geographic expansions) to increase their market shares and establish a strong foothold in the global market.
Reasons to Buy the Report:
The report will enrich both established firms as well as new entrants/smaller firms to gauge the pulse of the market, which in turn will help the firms in garnering a greater market share. Firms purchasing the report could use any one or a combination of the below mentioned five strategies (market penetration, product development/innovation, market development, market diversification, and competitive assessment) for strengthening their market shares.
Request for discount on this report @ http://www.rnrmarketresearch.com/contacts/discount?rname=163953 .
Table of Contents
1 Introduction
1.1 Objectives of The Study
1.2 Report Description
1.3 Markets Covered
1.4 Stakeholders
1.5 Research Methodology
1.5.1 Secondary Research
1.5.2 Primary Research
1.5.2.1 Key Data Points From Primary Sources
1.5.3 Market Size Estimation Methodology
1.5.4 Market Forecast
1.5.5 Market Data Validation & Data Triangulation
1.6 Assumptions
2 Executive Summary
3 Market Overview
3.1 Introduction
3.2 Market Segmentation
3.3 Market Dynamics
3.3.1 Drivers
3.3.1.1 New International GMP & GDP Certification For Pharmaceutical Excipients (North America & Europe): Excipact
3.3.1.2 Global Alliances Amongst Leading Research Institutes to Boost Drug Discovery
3.3.1.3 Growing Food Safety Concerns
3.3.1.4 Increasing Life Science R&D Spending
3.3.1.5 Technological Advancements
3.3.2 Restraints
3.3.2.1 High Costs Restrict Purchase
3.3.2.2 Need For Skilled Professionals
3.3.3 Opportunities
3.3.3.1 Rising Opportunities in Emerging Nations
3.3.3.2 Growing Proteomics Market
3.3.3.3 Increased Government Investment in Medical Researches Set to Increase Molecular Spectroscopy Applications
3.3.3.4 Increasing Demand From Applied Markets
3.4 Market Share Analysis
3.4.1 By Key Players
4 By Technology
4.1 Introduction
4.2 NMR Spectroscopy, By Type
4.2.1 Continous Wave (CW) NMR Sprectroscopy
4.2.2 Fourier Transform NMR Spectroscopy (FTS)
4.2.3 Solid-State NMR Spectroscopy (SSNMR)
4.3 Uv Visible Spectroscopy
4.3.1 Single-Beam UV Visible Spectrophotometer
4.3.2 Double-Beam UV Visible Spectrophotometer
4.3.3 Array-Based UV-Spectroscopy
4.3.4 Handheld
4.4 Infrared Spectroscopy
4.4.1 Infrared Spectroscopy, By Spectrum
4.4.1.1 Mid-Wave Infrared Spectroscopy
4.4.1.2 Short-Wave Infrared Spectroscopy
4.4.1.3 Far-Infrared Spectroscopy
4.4.2 Infrared Spectroscopy, By Technology
4.4.2.1 Benchtop IR Spectroscopy
4.4.2.2 IR Microscopy
4.4.2.3 Portable IR Spectroscopy
4.4.2.4 Hyphenated IR Spectroscopy
4.4.2.5 Terahertz IR Spectroscopy
4.5 Near-Infrared Spectroscopy
4.5.1 Scanning NIR Spectroscopy
4.5.2 Ft-NIR Fourier Transform Spectroscopy
4.5.3 Handheld NIR Spectrophotometer
4.5.4 Filter NIR Spectroscopy (Acoustic-Optical Tunable Filter (AOTF)-Near Infrared (NIR) Spectrometer)
4.6 Color Measurement Spectroscopy
4.7 Raman Spectroscopy
4.7.1 Raman Spectroscopy, By Sampling Techniques
4.7.1.1 Surface Enhance Raman Scattering
4.7.1.2 Tip-Enhanced Raman Scattering
4.7.1.3 Others
4.7.2 Raman Spectroscopy, By Technology
4.7.2.1 Micro-Raman Spectroscopy
4.7.2.2 Probe-Based Raman Spectroscopy
4.7.2.3 FT-Raman Spectroscopy
4.8 Others
5 By Application
5.1 Introduction
5.2 Pharmaceuticals
5.3 Biotechnology & Biopharmaceutical
5.4 Food and Beverage Testing
5.5 EnvIRonmental Testing
5.6 Academic Research Institutes
5.7 Others
6 By Geography
6.1 Introduction
6.2 North America
6.2.1 Increased Funding in Medical Research May Develop New Application Areas For Molecular Spectroscopy Instruments
6.2.2 Molecular Spectroscopy Conferences & Annual Meetings Hosted By North America to Propel The Growth
6.2.3 North American Drug Development Regulations to Trigger Market Growth For NMR Spectroscopy
6.2.4 Growing Metabolomics Researches in The U.S. Forms A Potential Application Area For Molecular Spectroscopy
6.3 Europe
6.3.1 Cancer Research Funding in Germany to Favor The Raman Spectrometry Market
6.3.2 Advances in The Biotechnology and Pharmaceutical Industry in Germany, U.K., and Italy to Boost The Molecular Spectroscopy Market
6.3.3 Use of Molecular Spectrometry Gaining Importance in U.K.'S Food Testing Processes
6.3.4 Strategic Alliances in Europe to Trigger The Growth of Drug Discovery
6.3.5 Conferences & Symposia Hosted in Europe to Propel The Market Growth
6.3.6 Developing Pharmaceutical Sector in Russia Likely to Boost The Molecular Spectroscopy Market
6.3.7 Strategic investment Plan in The Netherlands to Boost The Marekt For NMR Spectroscopy
6.4 Asia
6.4.1 Strategic Expansions By Key Players in China to Boost The Market Growth
6.4.2 Large Number of Conferences and Symposia in Asia to Boost The Molecular Spectrometry Market
6.4.3 Partnerships Between Japanese Pharmaceutical Companies and Research institutes to Propel Market Growth
6.4.4 Growing Pharmaceutical Industry in India & China Is Propelling The Growth of The Market
6.4.5 Government Investment in Biomedical Industry in China to Bolster The Market
6.4.6 Food Security Concerns in India to Propel The Market Growth
6.4.7 Infrastructural Development in Vietnam Expected to Propel The Market
6.4.8 Free Trade Agreement Between Korea and U.S. Opens An Array of Opportunities For The Companies in Asia
6.5 Rest of The World (ROW)
6.5.1 Regulatory Changes to Increase The Molecular Spectroscopy Market in Israel, New Zealand, and Australia
6.5.2 Conferences & Collaborations in Australia to Propel The Growth of The Market
6.5.3 Federal Collaborations in Australia to Propel The Market Growth
6.5.4 Flourishing Biotechnology & Pharmaceutical Markets in Brazil & Mexico to Bolster The Growth of The Market
6.5.5 Increasing Focus On Africa By Pharmaceutical Companies Likely to Boost The Market
7 Competitive Landscape
7.1 Introduction
7.2 New Product Launches
7.3 Expansions
7.4 Agreements, Collaborations, and Alliances
7.5 Acquisitions
7.6 Others
8 Company Profiles
8.1 The Abb Group
8.1.1 Business Overview
8.1.2 Products & Services
8.1.3 Key Strategy
8.1.4 Developments
8.2 Agilent Technologies, Inc.
8.2.1 Business Overview
8.2.2 Products & Services
8.2.3 Key Strategy
8.2.4 Developments
8.2.5 SWOT Analysis
8.2.6 MNM View
8.3 Bruker
8.3.1 Business Overview
8.3.2 Products & Services
8.3.3 Key Strategy
8.3.4 Developments
8.3.5 SWOT Analysis
8.3.6 MNM View
8.4 Danaher Corporation
8.4.1 Business Overview
8.4.2 Products & Services
8.4.3 Key Strategy
8.4.4 Developments
8.4.5 SWOT Analysis
8.4.6 MNM View
8.5 Foss
8.5.1 Business Overview
8.5.2 Products & Services
8.5.3 Strategy
8.5.4 Developments
8.6 Jasco, Inc.
8.6.1 Business Overview
8.6.2 Financials
8.6.3 Products & Services
8.6.4 Key Strategy
8.6.5 Developments
8.7 Jeol Ltd.
8.7.1 Business Overview
8.7.2 Product & Services
8.7.3 Key Strategy
8.7.4 Developments
8.8 Perkinelmer, Inc.
8.8.1 Business Overview
8.8.2 Products & Services
8.8.3 Key Strategy
8.8.4 Developments
8.9 Shimadzu Corporation
8.9.1 Business Overview
8.9.2 Products & Services
8.9.3 Key Strategy
8.9.4 Developments
8.10 Thermo Fisher Scientific, Inc.
8.10.1 Business Overview
8.10.2 Products & Services
8.10.3 Key Strategy
8.10.4 Developments
8.10.5 SWOT Analysis
8.10.6 MNM View
Purchase a copy of this report @ http://www.rnrmarketresearch.com/contacts/purchase?rname=163953.
About Us:
RnRMarketResearch.comis your single source for all market research needs. Our database includes 450,000+ market research reports from over 95 leading global publishers & in-depth market research studies of over 5000 micro markets. We offer you customization options on reports by & custom reports through MarketsandMarkets.com. With comprehensive information about the publishers and the industries for which they publish market research reports, we help you in your purchase decision by mapping your information needs with our huge collection of reports.
The preceding article is from one of our external contributors. It does not represent the opinion of Benzinga and has not been edited.
View Comments and Join the Discussion!