Ultra Pure Sulfuric Acid Market to touch $290 million by 2019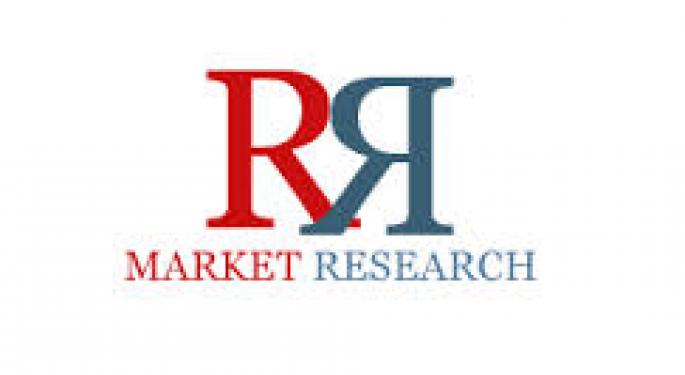 Ultra Pure Sulfuric Acid Market by Grade (PPT & PPB), Application (semiconductors & pharmaceuticals) & Geography – Regional Trends & Forecast to 2019
The ultra pure sulfuric acid (UPS) market was valued at $203.8 million in 2013, with the highest share held by Asia-Pacific accounted for 53%. The global market is projected to grow at a CAGR of 6.1% between 2014 and 2019. The highest investment is forecasted to be in Asia-Pacific, due to the growing applications, low cost of production, and availability of raw materials especially in China, South Korea, and Taiwan. The ROW is expected to have the highest growth of 5.4% between 2014 and 2019. The North American and European segments are expected to account for 18% and 16% of the value by 2019, growing at the rates of 3.5% and 3.3%, respectively between 2014 and 2019.
The UPS acid market had a consumption of 200 KT in 2013 and is projected to grow at a CAGR of 5.8% between 2014 and 2019. The ROW on the other hand, is considered as an emerging market for semiconductors as well as pharmaceuticals industries. This region is expected to reach 27 KT by 2019 and grow at a CAGR of 3.8% between 2014 and 2019.
Chemtrade Logistics, Inc. (Canada), Kanto Chemical Co. Inc. (Japan), KMG Chemicals Inc (U.S.), PVS Chemical Inc (U.S.), and Moses Lake Industries Inc. (U.S.) are the major active players in the UPS acid market. Chemtrade Logistics, Inc. and KMG Chemicals Inc showed the highest strategy adoptions amongst other players in the global UPS acid market accounted for 66% of the total market activities.
Complete report available @ http://www.rnrmarketresearch.com/ultra-pure-sulfuric-acid-market-by-grade-ppt-ppb-application-semiconductors-pharmaceuticals-geography-regional-trends-forecast-to-2019-market-report.html.
From 2010 to 2014, expansion was observed as the major growth strategy adopted by the major UPS acid companies, accounting for a share of 63%, overall. In 2013, Chemtrade Logistics, Inc. (Canada) made two major expansions, followed by one acquisition, and expansions by Kanto Chemical Co. Inc. (Japan), and Moses Lake Industries Inc. (U.S.). Other active players in market for semiconductors & IC packaging materials are PVS Chemical Inc (U.S.) and KMG Chemicals Inc (U.S.).
The major companies offering UPS acidare actively involved in undertaking new expansion activities in the UPS acid market. Irrespective of the company's size, all the market participants are actively investing in developing new products and offering them to the market. The manufacturing companies are leveraging distribution networks of the major companies by entering into strategic supply and distribution agreements. In this way, the companies are able to explore new markets and penetrate into the existing markets with highly efficient products.
Request for discount on this report @ http://www.rnrmarketresearch.com/contacts/discount?rname=191378.
Table of Contents
1 Introduction
1.1 Objectives of the Report
1.2 Report Description
1.3 Stakeholders
1.4 Research Methodology
1.4.1 Market Size
1.4.2 Major Secondary Sources Used
1.4.3 Key Data Taken From Secondary Sources
1.4.4 Key Data Taken From Primary Sources
1.4.5 Assumptions Made For This Report
1.4.6 Key Questions Answered
2 Executive Summary
3 Premium Insights
3.1 Market Segments
3.2 Market Dynamics
3.3 Application Market
3.4 Market Outlook
4 Market Overview
4.1 Introduction
4.2 Value Chain Analysis
4.3 Market Dynamics
4.3.1 Driver
4.3.1.1 Emerging Demand in Asia-Pacific
4.3.2 Restraints
4.3.2.1 Established Electronics Market in the Developed Countries
4.3.2.2 Fluctuations in the Currency Exchange Rates of Japan
4.3.3 Opportunity
4.3.3.1 Growing Technological Dominance
4.4 Burning Issue
4.4.1 Impulsive Market Conditions & Product Costs
4.5 Winning Imperatives
4.5.1 Expansions & Acquisitions of Local Businesses
4.6 Porter's Five Forces Analysis
4.6.1 Degree of Competition
4.6.2 Threat of New Entrants
4.6.3 Threat of Substitutes
4.6.4 Suppliers' Bargaining Power
4.6.5 Buyers' Bargaining Power
5 UPS Market, By Application
5.1 Introduction
5.2 Semiconductors
5.3 Pharmaceuticals
6 UPS Market, By Grade
6.1 Introduction
6.2 PPT Grade
6.3 PPB Grade
7 UPS Market, By Geography
7.1 Introduction
7.2 Asia-Pacific
7.2.1 China
7.2.2 Japan
7.2.3 Taiwan
7.2.4 South Korea
7.2.5 India
7.2.6 Others
7.3 North America
7.3.1 U.S.
7.3.2 Canada
7.3.3 Mexico
7.4 Europe
7.4.1 Germany
7.4.2 France
7.4.3 U.K.
7.4.4 Italy
7.4.5 Others
7.5 ROW
7.5.1 Brazil
7.5.2 Others
8 Competitive Landscape
8.1 Introduction
8.2 Expansion: Most Preferred Growth Strategy
8.3 Maximum Developements in 2013
8.4 Active Participants
9 Company Profiles (Overview, Financial*, Products & Services, Strategy, and Developments)
9.1 Chemtrade Logistics Inc.
9.2 Ineos Enterprises, Limited
9.3 Avantor Performance Materials
9.4 BASF SE
9.5 Kanto Chemical Co., Inc
9.6 KMG Chemicals Inc.
9.7 Moses Lake Industries Inc.
9.8 PVS Chemicals, Inc.
9.9 Reagent Chemicals
9.10 Trident Group
9.11 the Linde Group
*Details Might Not Be Captured in Case of Unlisted Companies.
Appendix
Acquisitions
Expansions
Purchase a copy of this report @ http://www.rnrmarketresearch.com/contacts/purchase?rname=191378.
About Us:
RnRMarketResearch.comis your single source for all market research needs. Our database includes 450,000+ market research reports from over 95 leading global publishers & in-depth market research studies of over 5000 micro markets. We offer you customization options on reports by & custom reports through MarketsandMarkets.com. With comprehensive information about the publishers and the industries for which they publish market research reports, we help you in your purchase decision by mapping your information needs with our huge collection of reports.
The preceding article is from one of our external contributors. It does not represent the opinion of Benzinga and has not been edited.
View Comments and Join the Discussion!