Global Data Center Construction Market Forecast to 2019 by Design Types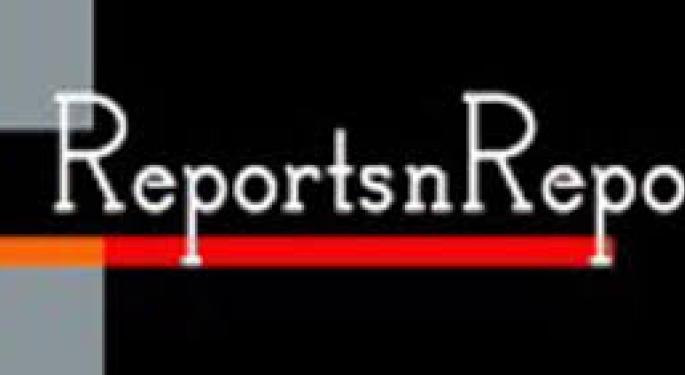 Data center construction market will grow from $14.59 billion in 2014 to $22.73 billion by 2019, growing at a CAGR of 9.3% during the forecast period (2014–2019). RNR presents analysis and discussion about data center construction market, its forecasts and more is now available at ReportsnReports.com.
Business demands are continuously growing with technological advancements and increase in the availability of resources. To cater to these increasing business demands, organizations have increased their dependency on IT. In the present scenario, organizations need to have a strong, agile, and cost-effective IT infrastructure in order to cope up with customers' demands. Even in the datacenter industry, business demands are growing rapidly, with a continuously surging need for efficient and cost-effective data storage. The organizations are increasing their datacenter capacity by building new or expanding existing datacenter, creating direct impact on the datacenter construction market.
Datacenter constructions are playing vital role in various industry verticals as it provides effective management IT equipment. These datacenter constructions help organizations to attain best possible profitability, efficiency and reputation in the datacenter space. The Information Technology (IT) vertical is expected to hold the largest market share of the total datacenter construction market throughout the forecast period of 2014 to 2019 followed by Banking, Financial Services and Insurance (BFSI) vertical. There are huge business opportunities in the Asia-Pacific region, due to presence of emerging economies in this region. However, there is growing trend of providing colocation facilities by vendors in this market.
Complete report available at http://www.reportsnreports.com/reports/300723-data-center-construction-market-by-data-center-types-colocation-enterprise-telecom-by-design-types-electrical-mechanical-and-by-tier-types-tier-1-tier-2-tier-3-tier-4-global-forecast-to-2019.html .
The report will help the market leaders/new entrants in this market in the following ways –
· This report covers the data center construction marketcomprehensively by providing the closest approximations of the revenue numbers for the overall market and the sub-segments. The market numbers are further split across the different verticals and regions.
· This report will help them better understand the competitor and gain more insights to better position their business. There is a separate section on competitive landscape, including competitor ecosystem and competitor portfolio comparison. Besides, there are company profiles of 10 key players in this market. In this section, market internals are provided that can put them ahead of the competitors.
· The report helps them understand the pulse of the market. The report provides information on key market drivers, restraints, challenges, and opportunities.
Purchase a copy of this report @ http://www.reportsnreports.com/Purchase.aspx?name=300723. (This is a premium research report priced at US$ 4650 for single user PDF license).
Table of Contents for "Data Center Construction Market by Data Center Types (Colocation, Enterprise, Telecom), by Design Types (Electrical, Mechanical), and by Tier Types (Tier 1, Tier 2, Tier 3, Tier 4) – Global Forecast to 2019" research report includes:
1 Introduction
1.1 Objectives Of The Study
1.2 Report Description
1.3 Markets Covered
1.4 Stakeholders
2 Research Methodology
2.1 Market Size Estimation
2.2 Market Share Estimation
3 Executive Summary
4 Premium Insights
4.1 Attractive Market Opportunities In Datacenter Construction
4.2 Datacenter Construction Market – Top Three Datacenter Types
4.3 Datacenter Constrcution Market Across Various Regions
4.4 Life Cycle Analysis, By Region
5 Market Overview
5.1 Introduction
5.2 Evolution
5.3 Market Segmentation
5.4 Market Dynamics
6 Industry Trends
6.1 Value Chain Analysis
6.2 Technology Trends & Standards
7 Datacenter Construction Market, By Datacenter Type
7.1 Introduction
7.2 Colocation
7.3 Enterprise
7.4 Telecom
8 Datacenter Construction Market, By Design Type
8.1 Introduction
8.2 Electrical
8.3 Mechanical
9 Datacenter Construction Market, By Tier Type
9.1 Introduction
9.2 Tier 1
9.3 Tier 2
9.4 Tier 3
9.5 Tier 4
10 Datacenter Construction Market, By Vertical
10.1 Introduction
10.2 Banking Financial Services And Insurance (Bfsi)
10.3 Public Sector
10.4 Media And Entertainment
10.5 IT
10.6 Healthcare
10.7 Oil And Energy
10.8 Manufacturing
10.9 Other Verticals
11 Datacenter Construction Market, By Region
11.1 Introduction
11.2 North America
11.3 Europe
11.4 Asia-Pacific (Apac)
11.5 Middle East And Africa (Mea)
11.6 Latin America (La)
12 Competitive Landscape
12.1 Overview
12.2 End-User Landscape
12.3 New Project Launches
12.4 Agreements, Partnerships, Collaborations, And Joint Ventures
12.5 Partnerships And Merger & Acquisitions
12.6 Expansion
13 Company Profiles
13.1 Introduction
13.2 Aecom Technology Corp.
13.3 Skanska Ab
13.4 Jacobs Engineering Group, Inc.
13.5 Arcadis Nv
13.6 Balfour Beatty Plc
13.7 Ibi Group, Inc.
13.8 Fluor Corporation
13.9 Urs Corporation
13.10 Hochtief Ag
13.11 Gilbane Inc.
14 Appendix
14.1 Introducing Rt: Real-Time Market Intelligence
14.2 Available Customizations
14.3 Related Reports
Inquire for discount @ http://www.reportsnreports.com/contacts/Discount.aspx?name=300723 . (Original Price US $4650 for single user)
About Us:
ReportsnReports.com provides market research reports to industries, individuals and organizations with an objective of helping them in their decision making process. Our library of 400,000+ industry & country research reports covers 5000+ micro markets. This comprehensive collection of market research reports include market share analysis, industry analysis, information on products, countries, market size, trends, business research details and much more. Our research specialists & industry experts, through our market research offerings, ensure we deliver on all your business & industry research requirements - first time and every time!
The following article is from one of our external contributors. It does not represent the opinion of Benzinga and has not been edited.
View Comments and Join the Discussion!